GCam for the POCO M3 Pro 5G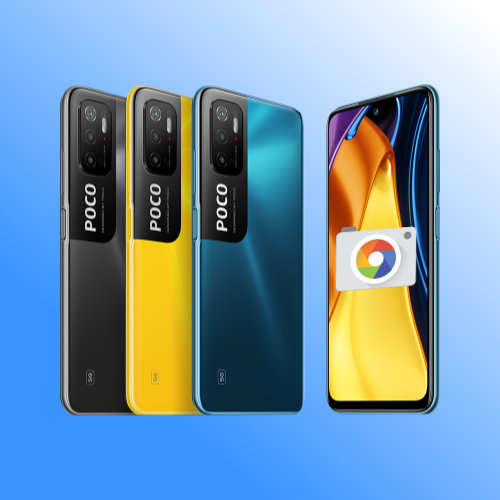 Google Camera ports for the Poco M3 Pro 5G, a device from Xiaomi powered by a MediaTek Dimensity 700 released in 2021. On the back you'll find two usable cameras: the main 48MP camera and a 2MP macro camera. The depth sensor isn't used by GCam.
While this is a Mediatek-powered device, GCam works well on the M3 Pro 5G. It will give you:
Detailed photos, specially from the main back/front cameras.
Better dynamic range, specially in hard conditions.
Improved performance in low light/indoors.
Better quality from the front facing camera.
Astrophotography, Night Sight, Portrait Mode.
Below you can find stable versions for the Poco M3 Pro 5G (2021).
Download GCam:
Don't know which version to use? Just use the first apk listed below.
To avoid issues when viewing pictures from inside GCam, install the Google Photos app (no need to login).
If you have never installed GCam and need help, watch this video.
Google Camera 8.x (Stable, Android 10+) »

Based on Google Camera 8, which introduced a new design.

8.1 by BSG:

More than one apk (package name) is available. Simply install the first one. The others may be useful if you want to have more than one GCam installed side by side.

8.2 by Greatness:

Any apk should work.
Google Camera 7.x (Stable, Android 9+) »

GCam 7.4 by Nikita:

GCam 7.4, based on work from Arnova8G2, BSG, and other modders.
Additional information:
Due to restrictions on Xiaomi/Poco side, all 3rd party camera apps can only use 12MP on the main camera. 48MP is not available. (12MP is the same resolution used by default on the stock camera app).
You may be able to use higher video resolutions and higher FPS with GCam.
Video stabilisation and slow motion smoothness might be better on MIUI's camera app.
Keep in mind that this is a Mediatek phone. Support is always better on phones with Snapdragon processors.
In some markets this phone is known as Redmi Note 10 5G.
Useful links:
---