Export/Import Settings: .XML Configs
---
---
Some Google Camera versions support export/import of .xml files, allowing users to quickly load the best settings for their phone.
Config files are stored in the /GCam/Configs/ directory, with /GCam/ being next to the DCIM, Downloads, etc, folders (see image below).
This folder needs to be created manually using a file manager (no root needed) or automatically by exporting/saving your config (use the option in settings menu). Config files use the .xml extension.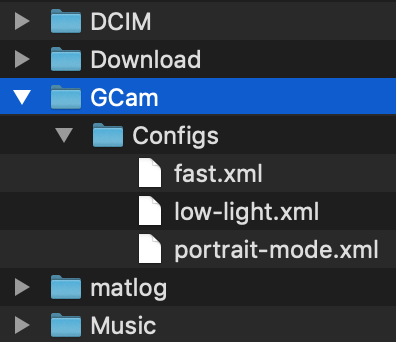 Import/Load:
To import a config file from another user, move it to /GCam/Configs/, open Google Camera, double click the dark area around the capture button, select the config, and then click on "restore".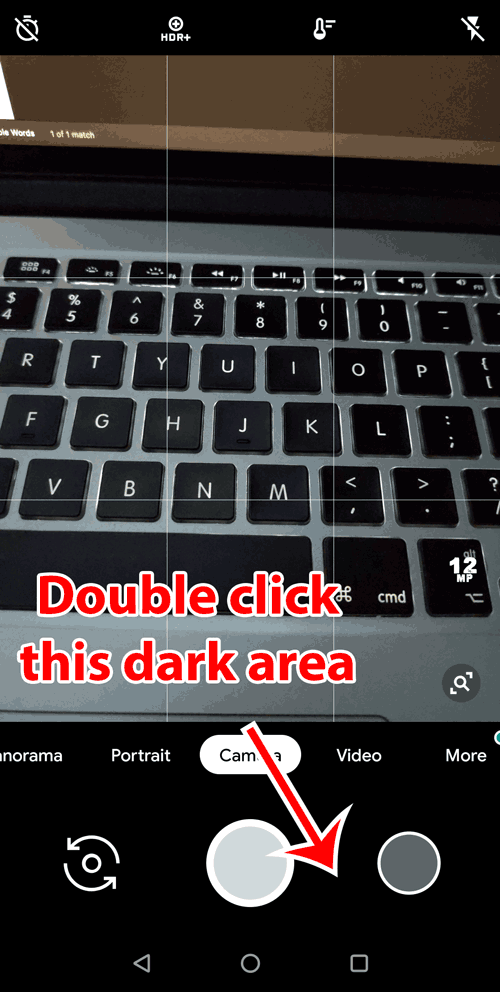 Export/Save:
To backup your settings, use the option available in the settings menu. Your configuration will be saved in the default /GCam/Configs/ folder (eg: /GCam/Configs/config-name.xml). This file can be used on another GCam version that supports this feature or shared with other users.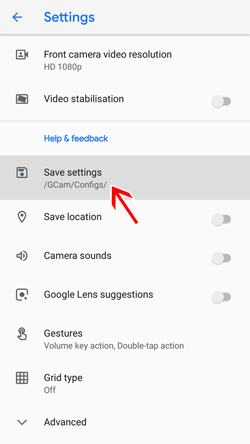 Use cases:
This can be used for a few things. For example:
Quickly switch between the best settings for low light and day light;
Use recommended settings from devs/other users for your phone;
Move between versions without loosing your settings;
Keep unstable features enabled on one config but disabled on another;
etc;
---
---