GCam8.2.204_Greatness.230503
By Greatness.
Download:
Settings:
Changelog:
GCam 8.2.204 Update
Version 230503:
- Fix issue that caused older configs to crash
Version 230428:
- Added Mi 11 Lite AWBs and NMs

For S20 5G and S20 Plus 5G:
- Enabled 4 Lenses by default:
1. Main at 12.2 MP (Video is capped at 30FPS)
2. UW (0.5x) at 12.2 MP (4k 60 FPS supported)
3. 1.1x at 16MP (Binned from 64 MP) - Video unsupported
4. Telephoto (2x)at 17.7 MP Lossless Sensor Crop from 64MP - Video unsupported

- Added Gradient NMs:
1. IMX555_S20_5G for Main
2. S5K2LA_S20_5G for Ultra Wide
3. S5KGW2_S20_5G for Hybrid 64MP Sensor

Should work well with S20 5G (SD), S20+ 5G (SD), S21 5G (SD) and S21+ 5G (SD)

(I will be uploading an XML for these devices that will include support for UW distortion correction, accurate color calibration and more. Use that for best results)


And again a reminder for which package name you should install:

1. Only OnePlus 8/T/Pro: org.codeaurora.snapcam
2. Samsung: com.samsung.android.biometrics.service
3. All other phones (Including OnePlus) : com.google.android.GoogleCamera.Cameight

This update is available to check from the in-app updater!
Links:
Screenshots: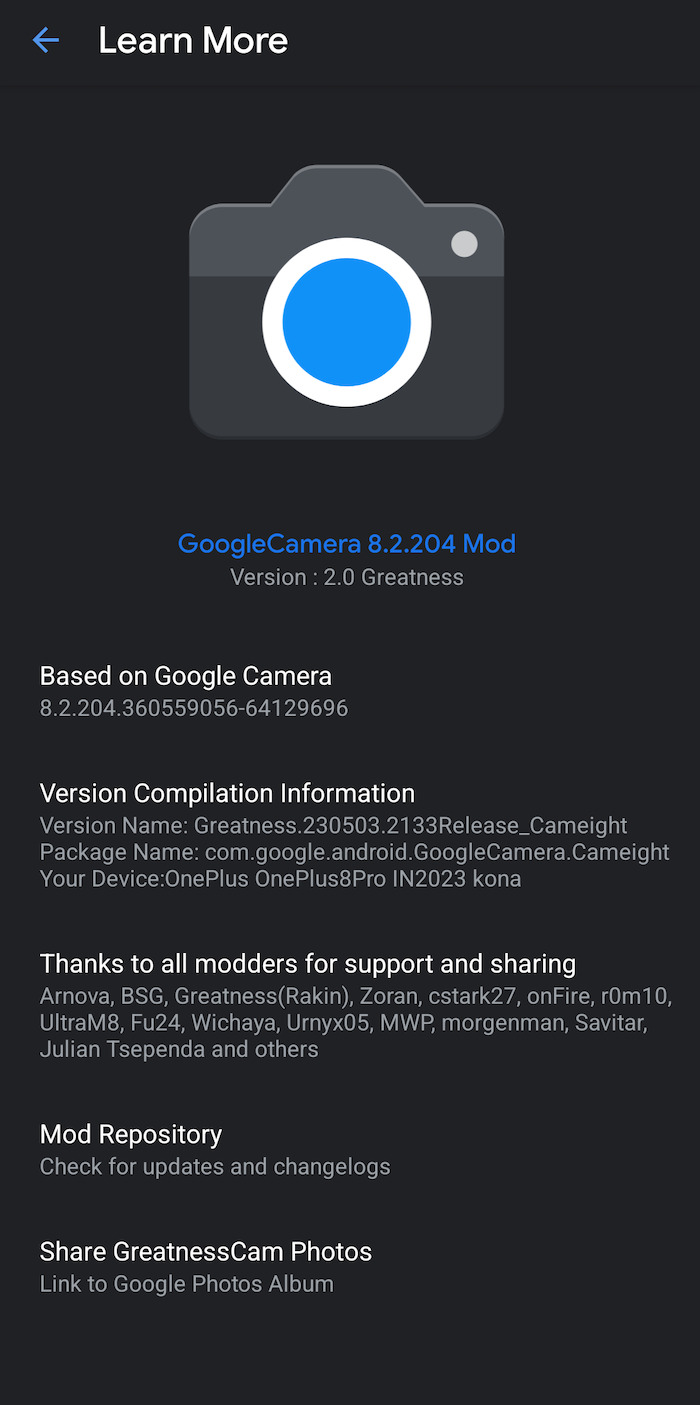 ---