Google Camera for the Asus ZenFone 8 / 8 Flip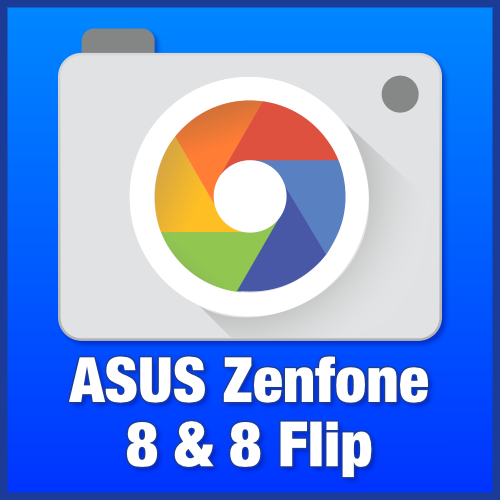 In this page we'll list stable GCam versions for the Zenfone 8 and Zenfone 8 Flip. While ASUS already does a good job with photo quality, just like with the Zenfone 6 and 7 the modded Google Camera app can help improving it even further.
GCam will give you:
Better low light/indoors performance.
Less blurry photos when using HDR.
Automatic long exposures with Astrophotography and Night Sight.
Better dynamic range with Google's HDR processing tech.
Using a Google Camera mod on the 8 / 8 Flip is easy and doesn't require root. Just install the apk file, load a config file (often optional) and use it!
Download GCam:
GCam 8 by Wichaya:
From Wichaya, the best modder for Asus devices. Install the first .apk file:
Additional notes:
To avoid issues when viewing photos or videos from inside GCam, keep the Google Photos app installed as it is the default gallery used by GCam. There's no need to login and backup your files to Google, it's only needed to view the files.
While GCam works well on the Zenfone 8 and 8 Flip and can help improving photo quality (especially indoors or in low light), video quality – especially video stabilisation – should be better on the stock ASUS camera app.
There's no need to use Magisk/root as ASUS phones expose all cameras, removing the need to use special packages names or a Magisk module. You just have to install the .apk file, load a config if available and use it!
Due to the lack of Pixel-exclusive APIs on non-Google devices, features like dual exposure controls will won't work on this device.
The main modder for Asus' Zenfone line is Wichaya, but versions from modders like Arnova8G2, BSG or Urnyx05 may also work.
Useful links:
---