GCam for Infinix Phones

Infinix is a popular phone brand in parts of the word, partially due to them making affordable, but interesting phones. They usually lack a bit on the camera department, so many try to improve their quality with Google Camera mods. Unfortunately often this isn't an option.
In this article, we'll explain why regular GCam mods often don't work on Infinix devices and how you can still improve quality with GCam Go, another camera app from Google.
Why regular GCam doesn't work?
The Google Pixel camera app needs a raw file and a way to communicate with the camera sensors, so phones without RAW support or come with the camera2 API enabled can't run GCam.
Infinix unfortunately blocks or disables both on many of their phones, so when you open GCam, it will crash or show a black screen.
GCam Go for Infinix
Camera Go, often called GCam Go, is another camera app from Google aimed at low end devices. While it's not as capable as the normal GCam app, some mods improve the picture quality and also have interesting features like filters and built-in text translation.
Try one of the following mods:
If they don't work as you expect or want to try other versions, please check the list Camera Go Mods.
We recommend downloading and testing more than one version as they have different features and work best on different phones.
A solution for rooted phones
If you are an advanced user and have an unlocked and rooted Infinix phone, you may be able to use the normal and more powerful GCam.
Here it depends on the limitation of your phone. In some cases, the problem is the Camera2 API that is disabled, so flashing a universal camera2 api enabler Magisk Module will fix that problem.
In other cases the limitation is harder to fix. For example, on some phones the Camera2 API is available, but there is no RAW support. This requires that someone mods the camera library files and keep them up-to-date as new Android updates are released, so it's not available for all phones.
As explained in the post about GCam for the Infinix Note 30, there are many Telegram groups where these fixes are developed and tested. Those same groups often also discuss about which GCam mods are best for the specific model (you can try the stable versions, but there might be better ones).
We recommend that you search on telegram for your phone name (eg: Infinix Note 11, Infinix Hot 10s, etc). Usually there's at least one modding group available: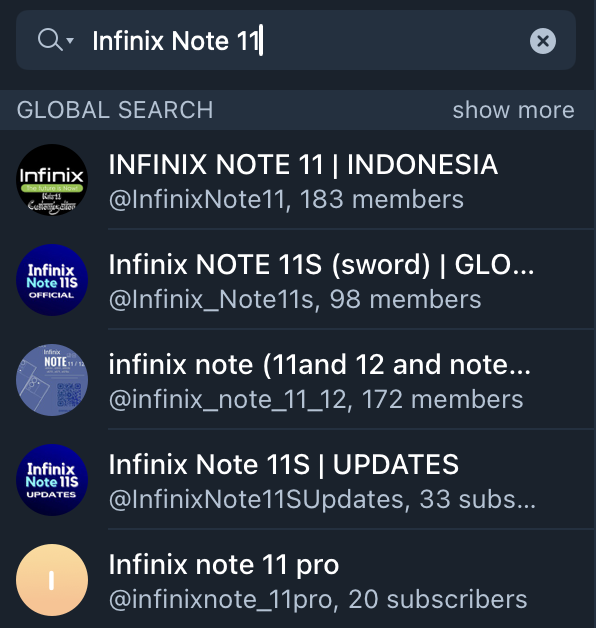 Another place you can search for info is XDA Developers. They have forums and if you search for your phone brand + model, you might find some useful tips.
We also maintain a list of useful links for different phones. Check if your phone is listed there.
---