NGCam_7.4.104-v2.0
By Nikita.
Download:
Settings:
Changelog:
Based on: B-S-G and Arnova8G2 GCam 7.4.104
Changes:
• Final version
• Added isDefaultsLite device config by default
• Added new icons and styles
• Changed Etalon7+ lib to NR57W15T17 (Thanks UserX)
• Updated translations (Thanks Contributors)
• Fixed and improved Pixel Binning viewfinder button
• Fixed AUX video crash, need enabled restart first (Thanks tigr)
• Some small changes and fixes
Notes:
• Manual device configs are located in "Settings > Advanced > Device model > Input model". This will help you to solve some issues if you faced it on the device I cannot test GCam (e.g. if your shutter button is broken I suggest you to try isDefaultsLite config)
• isDefaultsLite seems to be better on all devices. So I set it by default. Just remember, that you always able to change it in settings
• Pixel Binning button now works without restart
This version isn't allowed to be used as base apk for modding. Hope you understand. Apk is secured.
Support and links:
OnePlus 5/5T Dotfix:
Screenshot: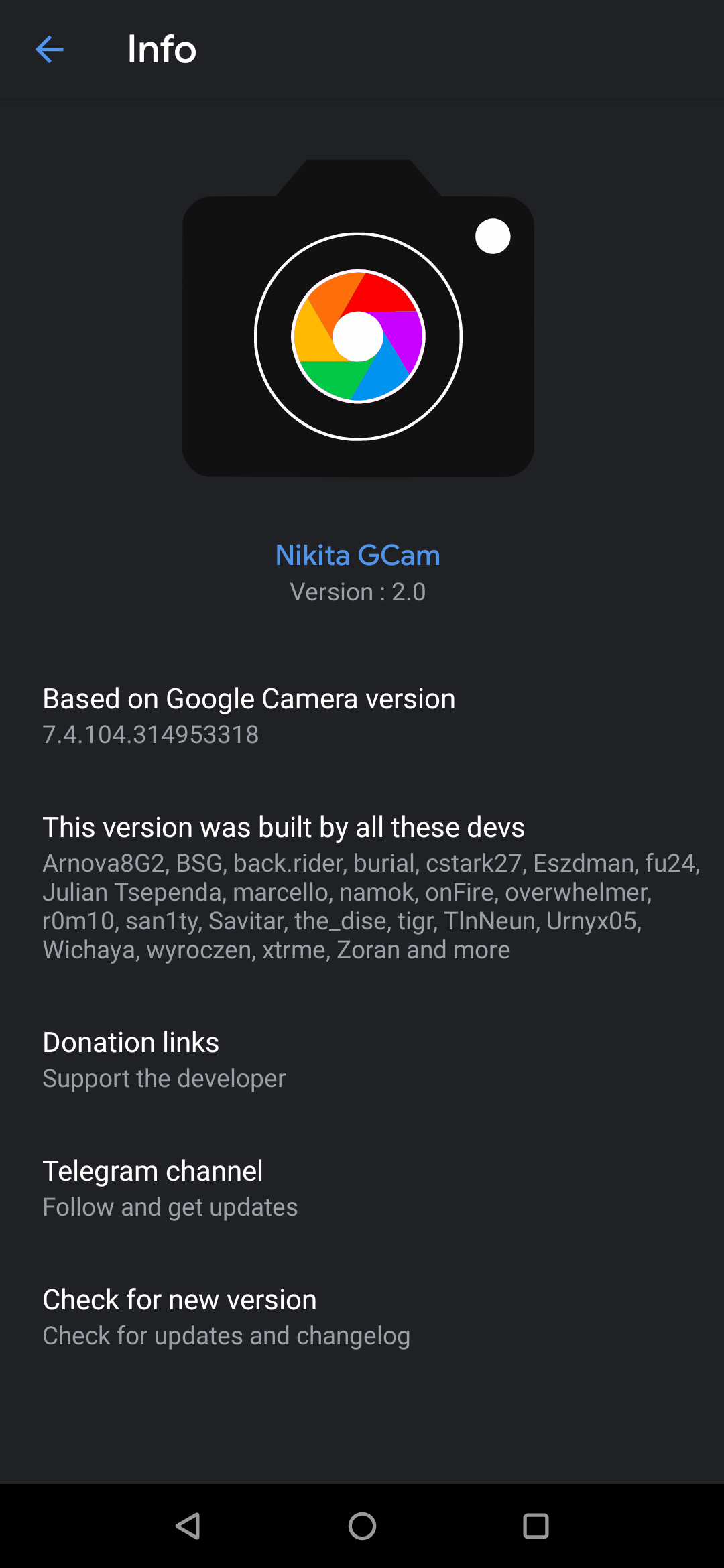 ---