UltraCVM_v5.apk
By UltraM8.
Download:
Settings:
Changelog:
(From his XDA thread.)
Based on Arnova 5.2 (GCam 7.3.021).
- Make sure to clean install.
- Configs from previous versions don't work on this update.
Including:
- Various edits & tunings
- Fixed S5K3l6 & S5K3T2 AWBs (thx Arnova)
- Added S5K3l6 & ov8856 noise models
- Tweaked detail
- Tweaked DRC
- Added noise variance radiuses to libpatcher
- Added Sky Darkening & Sky Darkening Denoise to libpatcher
Screenshots: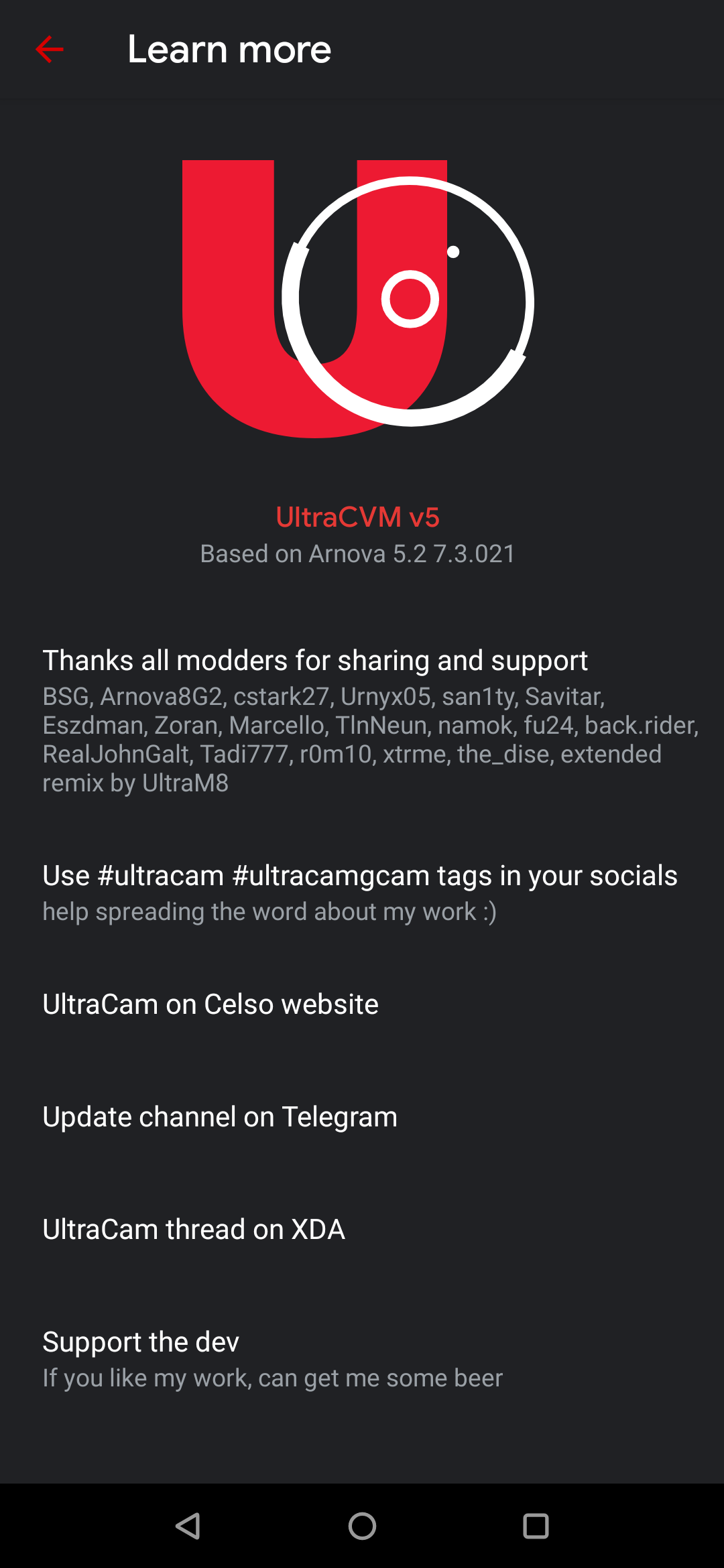 Clones:
Not Created By UltraM8! Don't expect support or report bugs.
---