UltraCVM_v8.4.300.10
By UltraM8.
Download:
Settings:
Changelog:
Everything from the previous update, plus:
Minor edits & optimizations.
Notes:
To pickup a noise model for your device, navigate via this link.
Get a file for your device (if there isn't, unfortunately you'll have to find one that fits your desirable denoise). Put .c file in external storage. In Noise model settings in 8.4 CVM just use "browse for file" and hook up downloaded.
To set desirable AWB, navigate via this link.
In 8.4 CVM navigate to WB Config menu in settings, enable wb & manual switches, under manual copy respective RG BG channels in their respective fields.
Links:
Screenshots: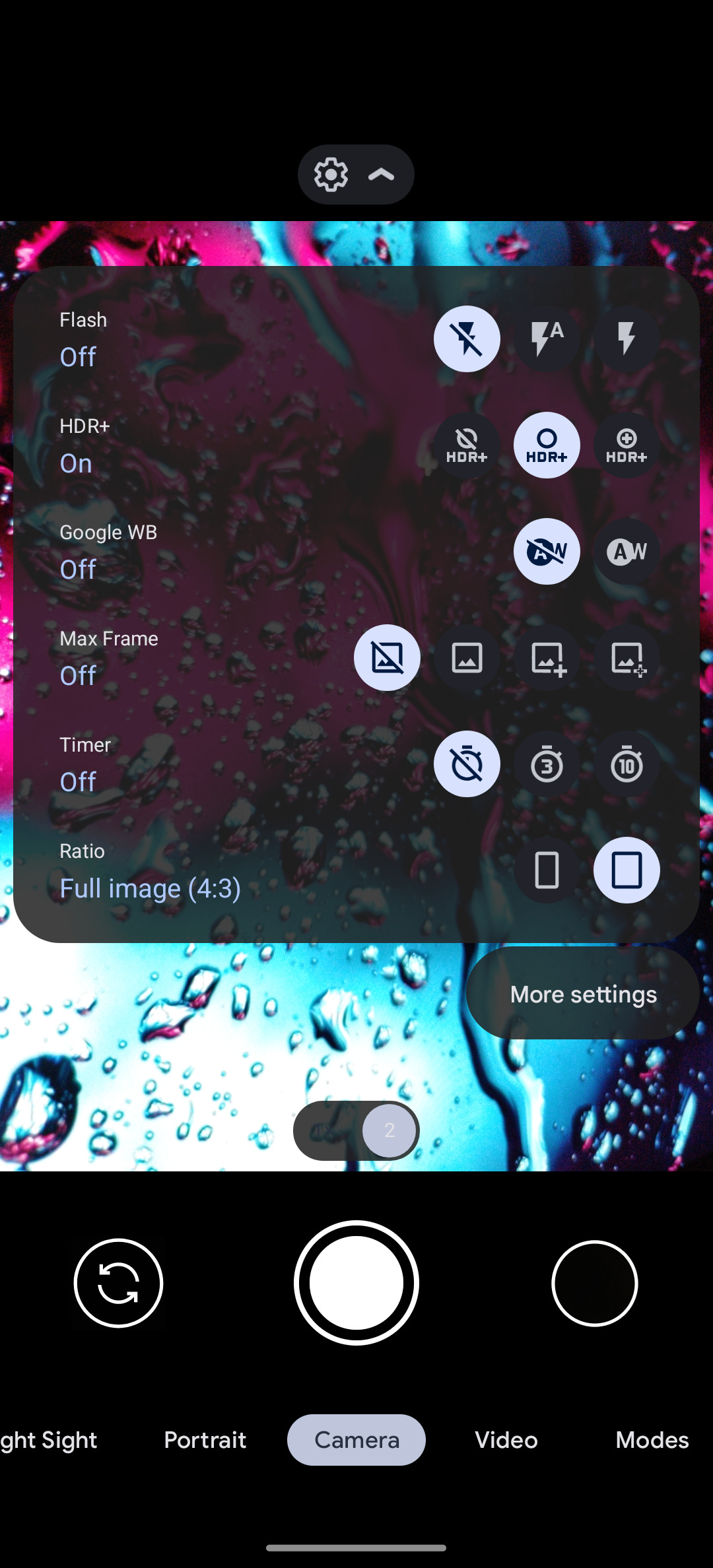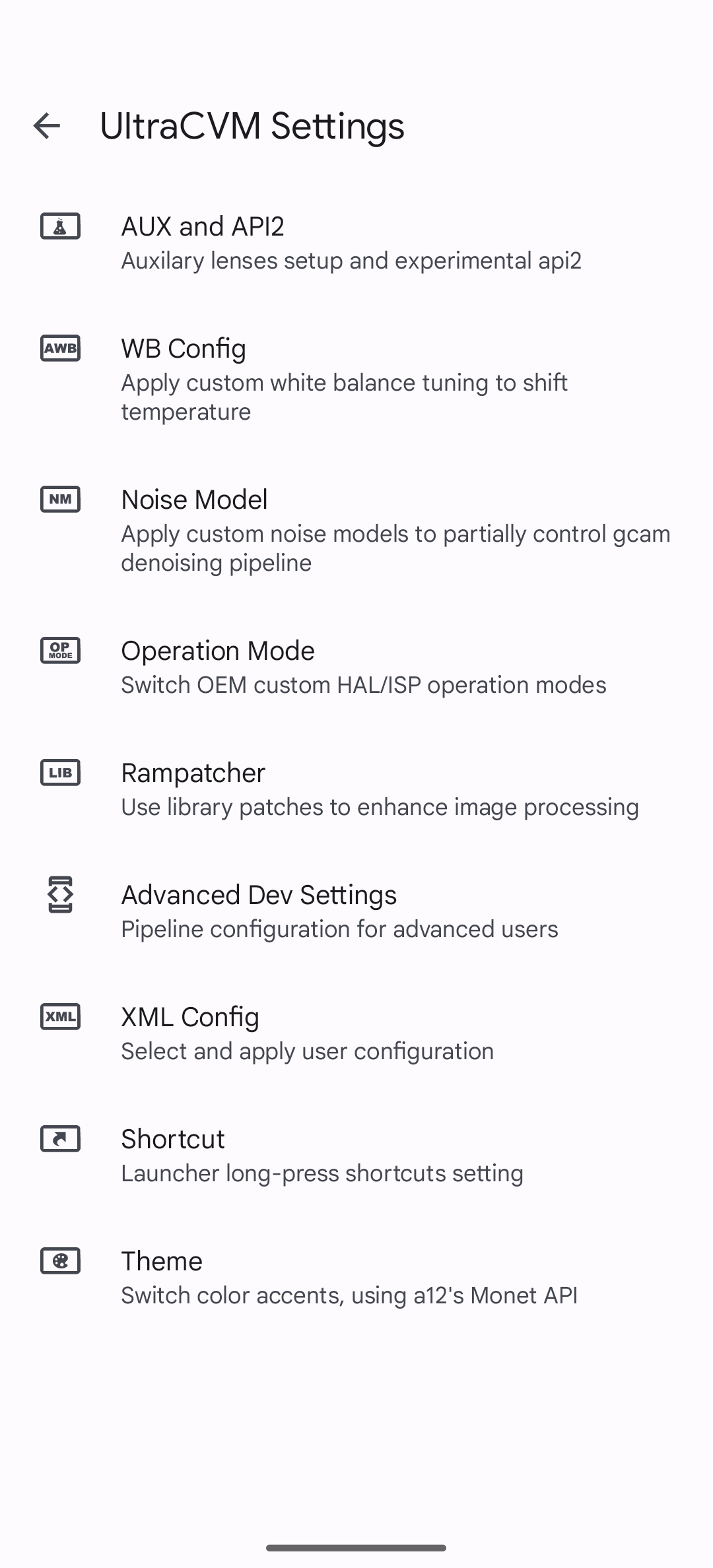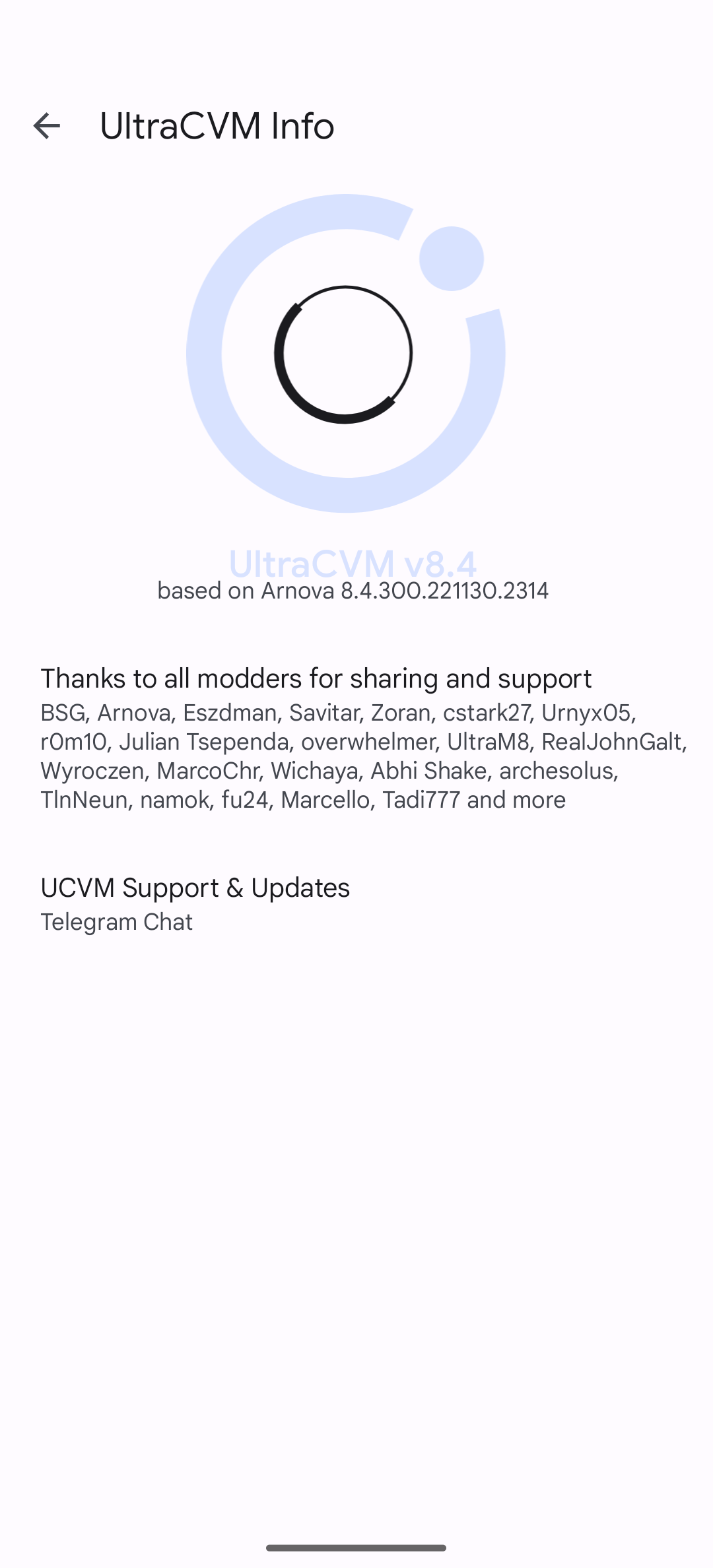 ---