NGCam_8.1.101-v1.3-fix
By Nikita.
Download:
Settings:
Changelog:
[ Source. ]
Based on: GCam 8.1.101
- Added sd845 devices support for JPEG sensor full (Xiaomi mi8 series, OnePlus 6/6T and etc.)
- Added separated resolution for auxillary camera
- Disabled AutoNS by default
- Added fixes for sd845 by default (1.3-fix version)
- Added pref_gl_new_key (1.3-fix version)
- Fixed Instantaneous HDR+ (1.3-fix version)
Notes:
- AutoNS button won't work with JPEG sensor full devices. It will FC. However you will be able to access settings through video shortcut.
- This version is recommended for some specific devices. It doesn't have many changes.
Support and links:
OnePlus 5/5T Dotfix:
Screenshots: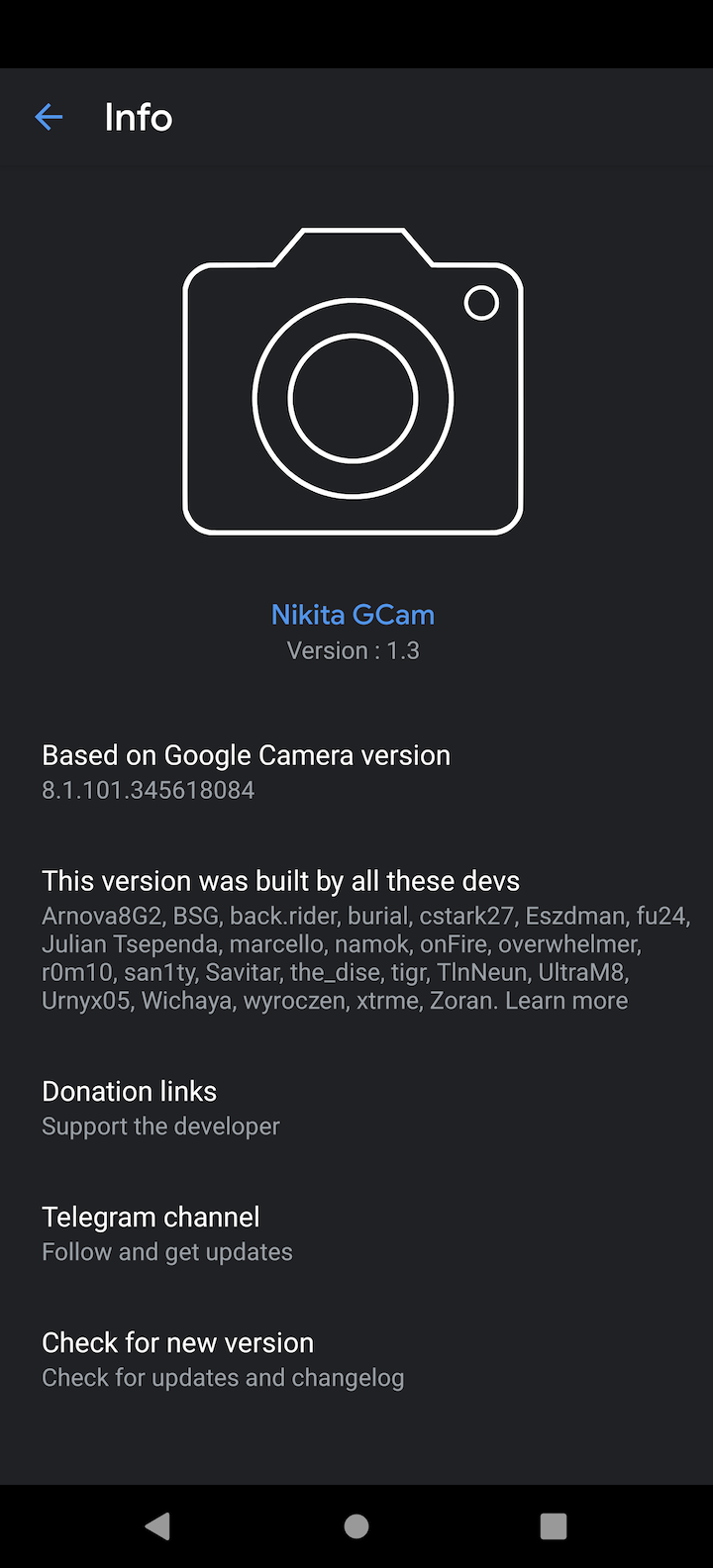 ---