MGC_6.1.021_BSG_Arnova_TlnNeun_V1.3.030119.0645.apk
By Arnova8G2.
Download:
Settings:
This version supports .xml configs:
Changelog:
[ Source. ]
News MGC_6.1.021_BSG_Arnova_TlnNeun version:
Fixing the menu for Samsung
Fixing the motion photo for Photobooth on hardware_level_3 devices
Fixing the green tint on the front camera on known devices
Add the exposure menu
Add "Maximum Allowable Memory".
Added Toggle for front cameras with the viewfinder upside down in night mode.
Added Toggle for force use RAW10 in front camera
Added Toggle to use 4K for video in front camera
Added color transformat from pixel 3
Added Saber Auto, On and Off
Slow Motion now works
Cleaning of several codes and something else...
Update of the devs :
Update from MGC_6.1.021_MI8_V2e.apk by BSG
Add pixel 3 AWB Mod by BSG, Savitar
Enabled Super Res Zoom for some devices By san1ty
Fix for some devices By HomerSp
Fixed a clicker shutter button problem By HomerSp and Urnyx05
Added all libs mod BY xtrme, Eszdman and Savitar
Config files:
As always, different phones need different configs. This version supports import/export of .xml config files, allowing users to quickly load stable configs for their phones.
If you don't know how to load xml files, check my guide: How to Import/Export config files.
OnePlus 3/3T »
OnePlus 5/5T »

Ps: Versions from Urnyx05 may work better on this phone.
OnePlus 6/6T »
Other phones:
You can configure the app manually. Disable the settings/features that don't work on your phone. If you need help, find a forum thread and ask which settings are better for your phone (see my list of useful threads/groups).
Screenshot: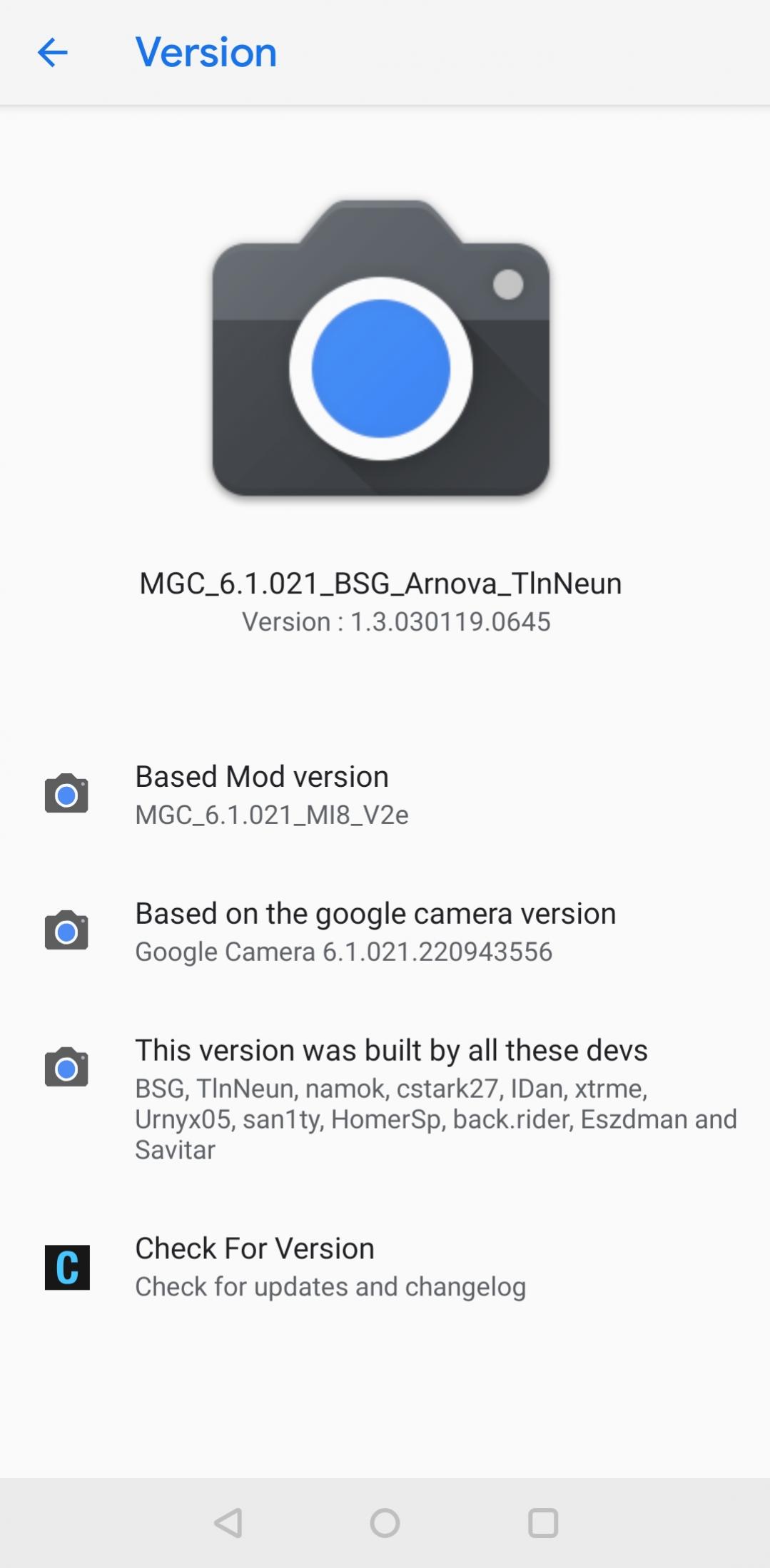 Support and links:
---