GCam_5.2beta3.200901.1908build-7.4.104.apk
By Arnova8G2 (Beta).
Download:
Settings:
Changelog:
[ GCam 7.4.104, Android 9+ ]
Fix for the crash caused by recent updates from Samsung.
Perform a clean install to avoid issues.
Magisk modules:
- AUX Cameras Enabler Module
- eszdman's 48MP Fix Magisk Modules
Screenshots:
Note: the about page says "7.5", but it's in fact 7.4. Arnova8G2 released this "hot fix" just to help Samsung users.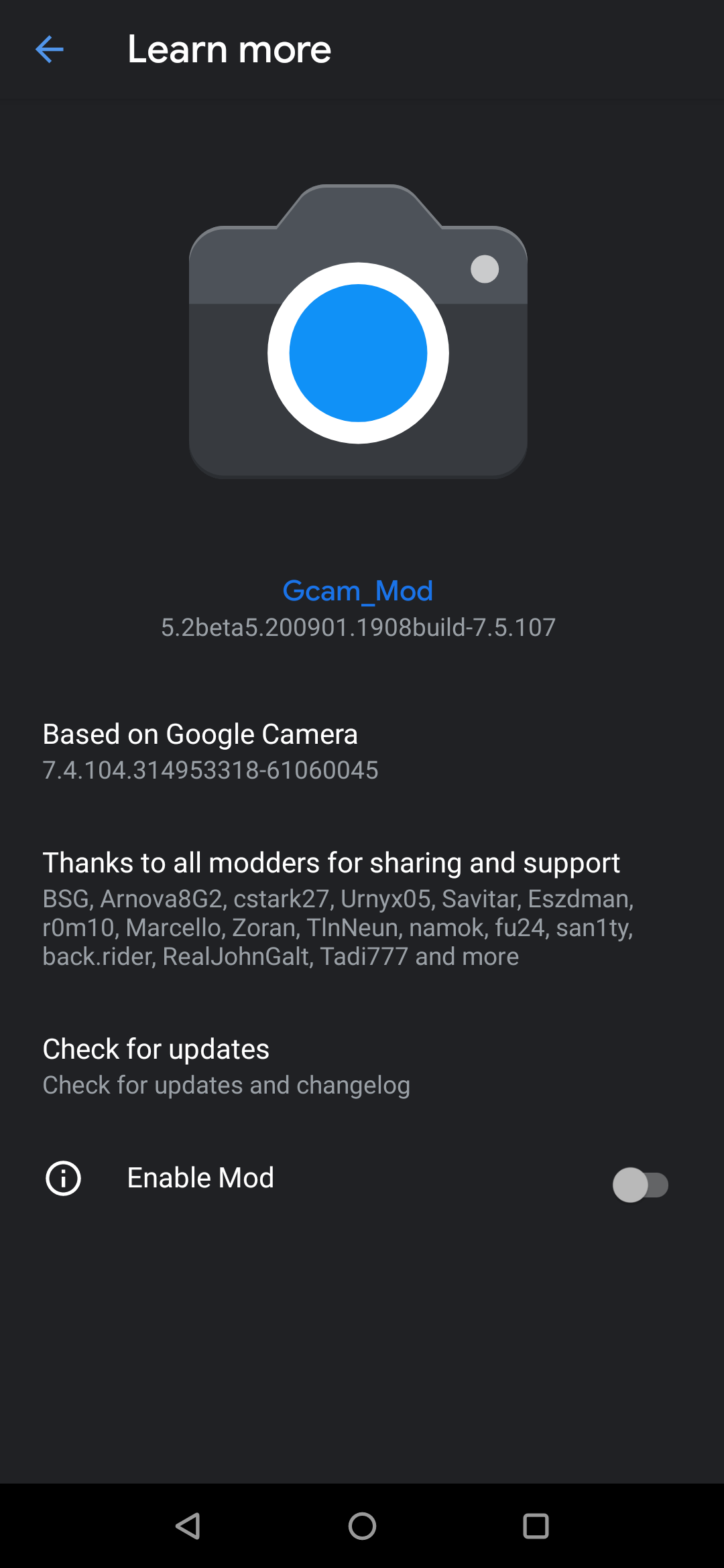 Support and links:
---