GCam_7.3_Burial_release_beta_8.apk
By burial.
Download:
Settings:
Changelog:
[ Via Google Translate. Source. ]
AWB from MN10 from bin. Thanks Savitar
AWB from UltraM8
Separate exp for LDR (back and front)
A long tap on the post-processing buttons, and the exp opens their settings, the ldr / hdr button opens the libpatcher
New spinners HDR, LDR, AWB, HUE; Thanks Julian Tsependa aka Tatchan & r0m10. (Some of the settings may not be stable and lead to FC on some devices)
"Hide motion icon" button in extended (also disables short video by hold)
New LDR
Notes:
Configs from beta5 (or older) don't work on beta6 (or newer)!
A clean install (remote the old version and install the new one or clean app data) is recommended.
If the pictures look weird, apply the config again or change one of the settings.
Support:
- Yandex Money: yoomoney.ru/to/4100111067849181
- Russian group: t.me/joinchat/IVAaFBQBBwjSOSb7J02THw
- Telegram channel: @burial_channel
Screenshots: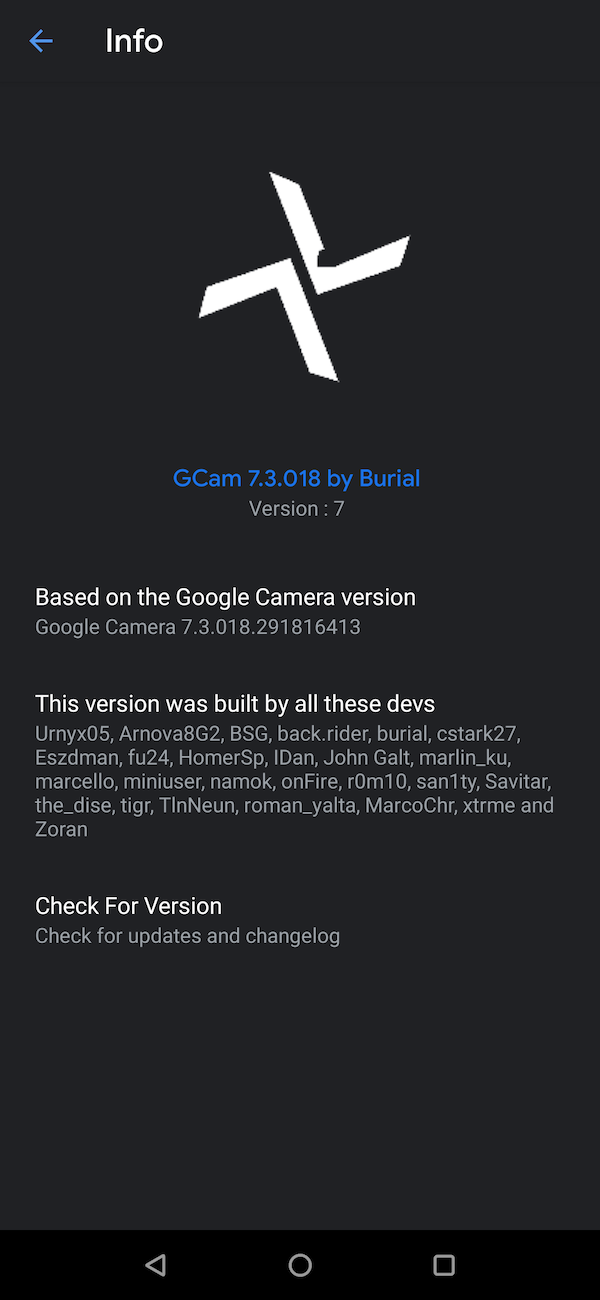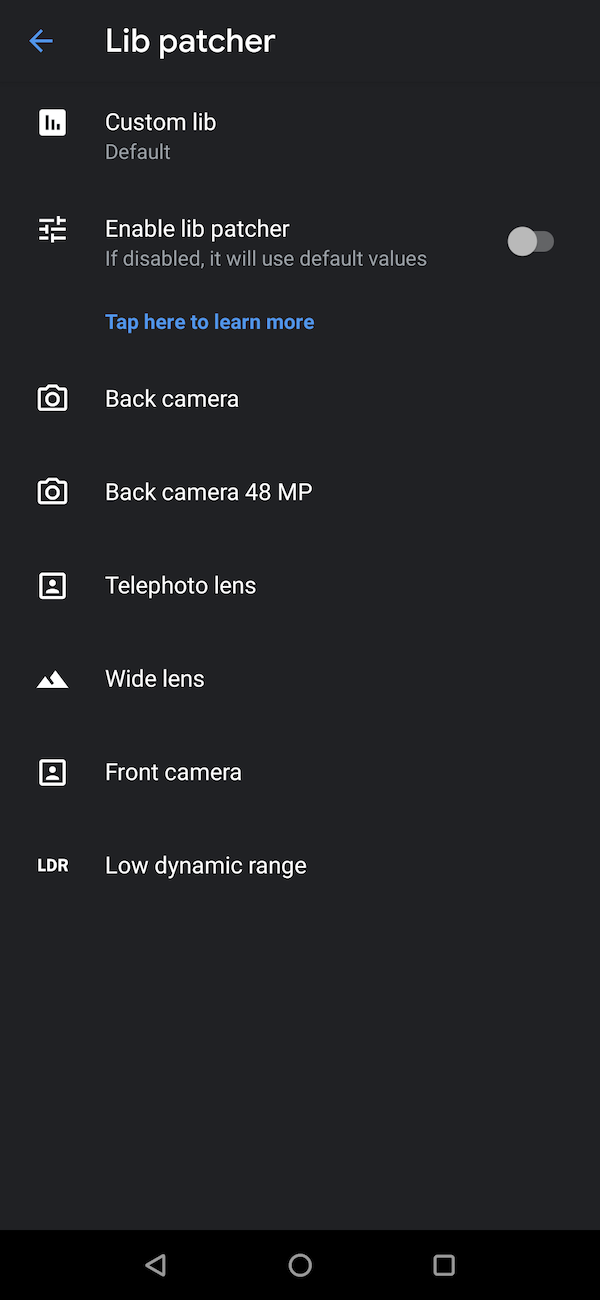 ---