LMC8.2.Helena-R4
By Hasli.
Download:
Changelog:
[ Source. ]
This version might contain work from Arnova8G2 and BSG.
Configs are saved in the /LMC8.2/ directory.
LMC8.2 Helena Release 4:
Added manual focus slider.
Added several noise models.
Fixed work of Noise Reduction Adjust (Opacity) in Pro patcher.
Optimized viewfinder performance for responsiveness.
More info about this version on the previous page.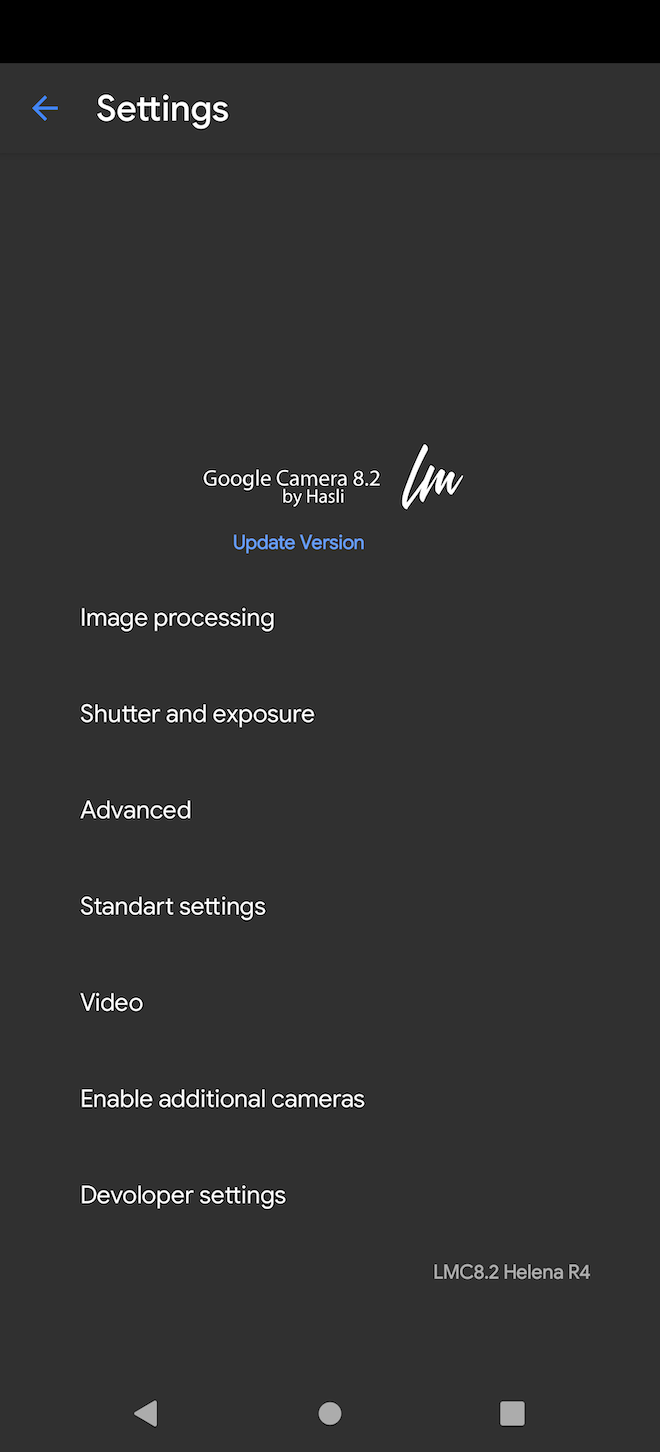 ---