UltraCVM_v8.1.1
By UltraM8.
Download:
Settings:
Changelog:
(From his Telegram channel. Based on GCam 8.1 from Arnova8G2.)
A tiny update for recent UCVM. Since any major update is on hold until a fresh new base is out - I've added several new devices, awbs and noise models people been asking for.
Changes:
- Added realme x3pro, rog5, Moto G8 Power, xiaomi aliothin and sweetin, mi11pro, lg v50 support;
- Added imx355, imx582, s5k3t2 noise models;
- Added imx582 ofilm and sunny, s5k3t2, ov8856, 0v02b1b AWB;
- Added new imx586 0a noise model for upcoming k20pro/mi9tpro and op7 bin mods;
Notes:
- To avoid issues, clean install the app and re-do your XMLs.
Links:
Screenshots: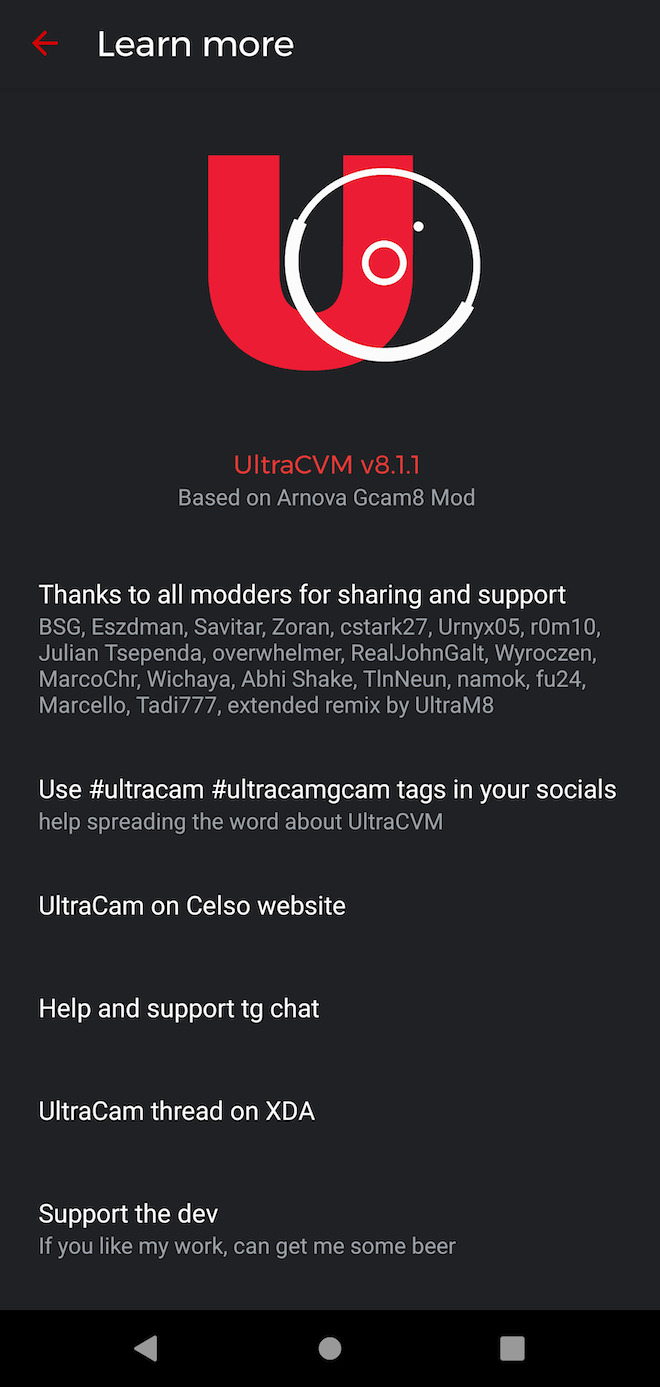 ---