6.1_GCam_MJL_v3.3_Miniflex.apk
By Marco.
Download:
Changelog:
By marco and jean-luc. Shared here. Don't spam the group if you don't have a OP6/6T.
Changelog v3.3:
‼ it is recommended to clear app data and apply your favorite XML again ‼
- added Elite2, Lens blur ONLY and OMG XMLs
- revert ViewFinder buttons not showing when quitting the app with back key.
- completly reworked smoothing method and added options (off, low, medium, high, max). Also improved speed, now ~2 seconds (down from ~30!).
- added new section "Post processing" with the option to save to seperate file (for better comparison). New filters: 21:9 aspect ratio, round, histogram equalization, invert and blur.
- added example pictures for each of the post processing modes in the menu.
- added new option to set up to standard XMLs for the scenarios: day, night, people and food/saturated. You can switch between those XMLs by clicking on the XML icon on ViewFinder. Some notes:
a) new indicator icons on ViewFinder when a selected standard XML is use (same icon as in the settings, no longer the xml emoji).
b) once selected, they stick until you select a different one. So on first use of v3.3 go change them to your liking.
c) scenarios you don't take pictures of can be skipped by setting it to NONE.
d) it switches in the order: day -> night -> people -> food -> day .. (if nothing skipped by c)).
For more info go to "Settings" - "Standard configurations"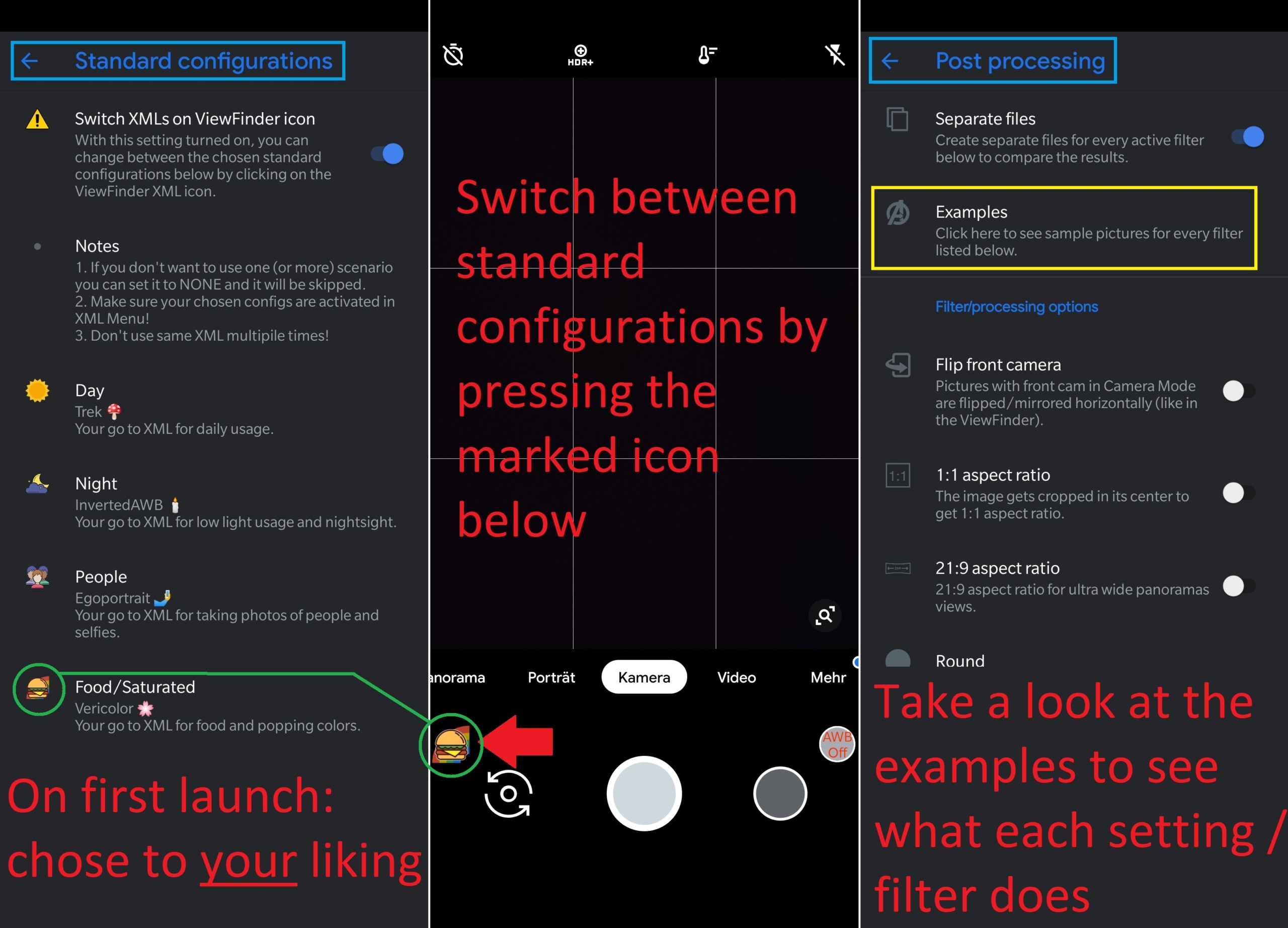 ---