PMGC_7.0.009_PopugVersion_V11.apk
---
---
By Parrot043.
Download:
Changelog:
• Updated description. Now the item is identical to the version of Google Camera 6.2.030.
• Added the item "Use the McFly mode". It allows you to swipe from left to right what you captured with the viewfinder but not photographed. It works only in photo mode.
• Auto White Balance works in all modes.
• Added the choice of the Raw format to the item "Experimental settings". There is also the item "Use face retouching".
• Updated the IQ library to the most current version 3.6.
• Returned Lens Blur back to the dock bar.
• Added the item "Click on me". It is a small Easter egg.
• Tiny modification changes that are barely noticeable.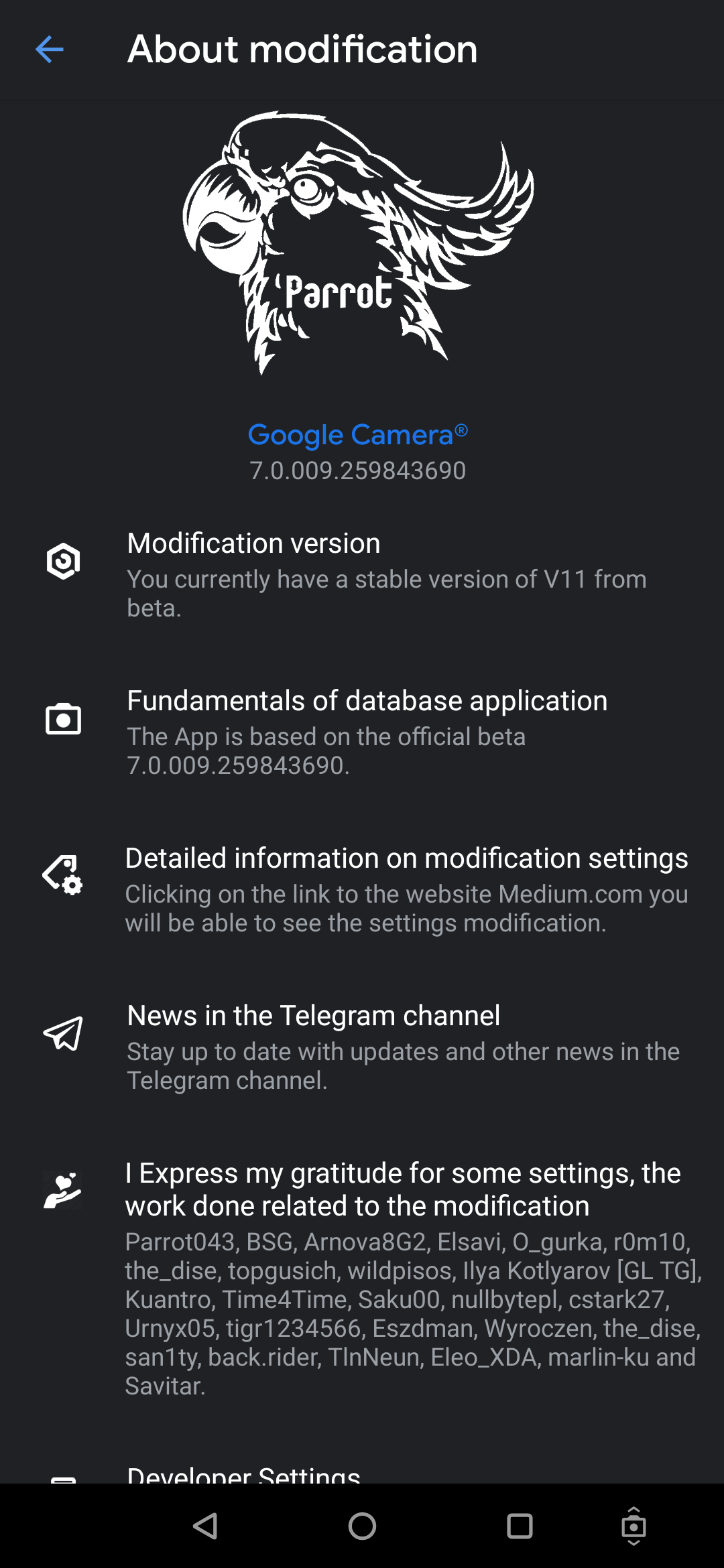 ---