Gcam_6.2.030_Advanced_V2.2.2beta2.190907.0540.apk
By Arnova8G2.
Download:
Changelog:
Fix light trail, now always on off.
Fix icons with theme mode.
Add Save config in XML file.
Add default config for some device.
Add GCam parameter in test.
Version works on android Q use module to activate AUX mode.
Advanced settings can be enabled by going to About > Advanced.
Best settings:
Config files are available for some phones: Config files for this version.
Support thread:
Visit the XDA thread for Arnova8G2's apks.
Screenshot: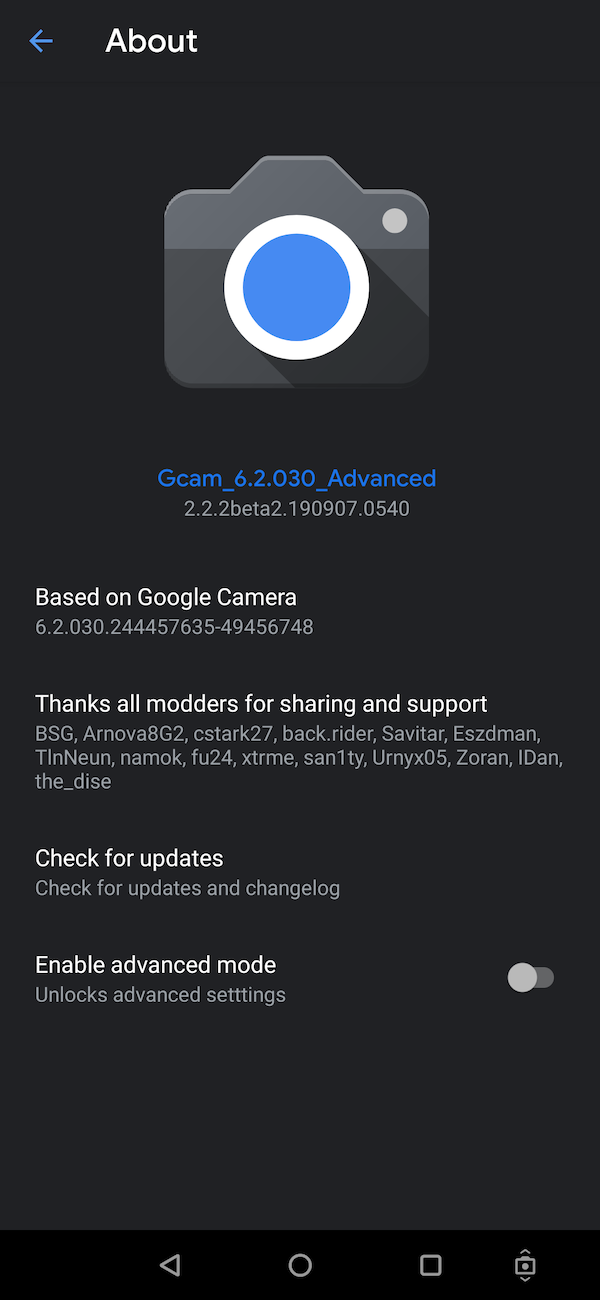 ---