Gcam_6.2.030_Advanced_V2.2.190716.1800-Final.apk
By Arnova8G2.
Download:
Changelog:
[ Source. ]
Android 9+.
Add HDR+ Auto from pixel 3.
Add Exposure Compensation.
Add Custom HDR+ denoise.
Add Color Capture Support.
Fix Multi-Lens mode.
Fix PatchLoader by @KoopahTManiac.
Fix and stability for ZenFone6 and OP7/7Pro.
And something else.
This version works with Multi-Lens ( Bug with Telephoto lens for OP7/7Pro ).
Note: If photos are black and white on the first opening, restart the app and try again.
Support and links:
Screenshot: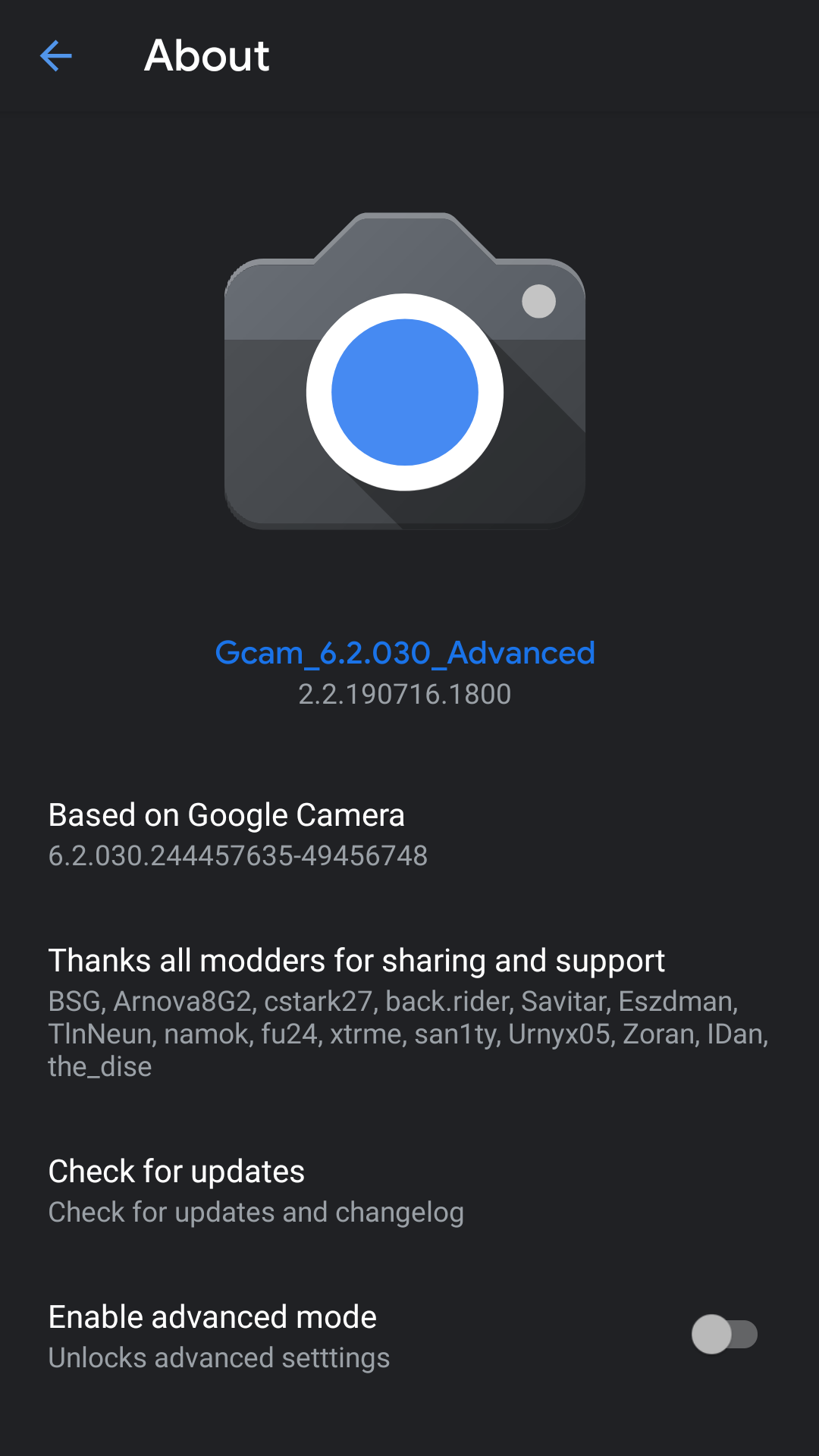 ---