Gcam_6.1.021_Advanced_V1.6.190614.0200.apk
By Arnova8G2.
Download:
Changelog:
Shared by Arnova8G2 on XDA, donate to him.
Fix crash with front camera in Redmi Note 5 Pro and Asus Zenfone Max Pro M2.
Remove distortion correction for samsung.
Detecting real resolution * Now we use the real resolutions of the device.
Add ultra-resolution compatibility ( 48Mpx ).
Removing Resampling method. * Works well now.
Add hdr+/hdr+enh button on portrait mode.
Add pixel 2 and pixel3 AWB Mod.
Add PatchLoader function for news custom libs by @KoopahTManiac * allows you to reduce the size of the apk and can use many more custom libs.
This version works with xml files and Aux Camera.
Best settings:
Config files are available for some phones: Config files for this version.
Support thread:
Visit the XDA thread for Arnova8G2's apks.
Screenshot: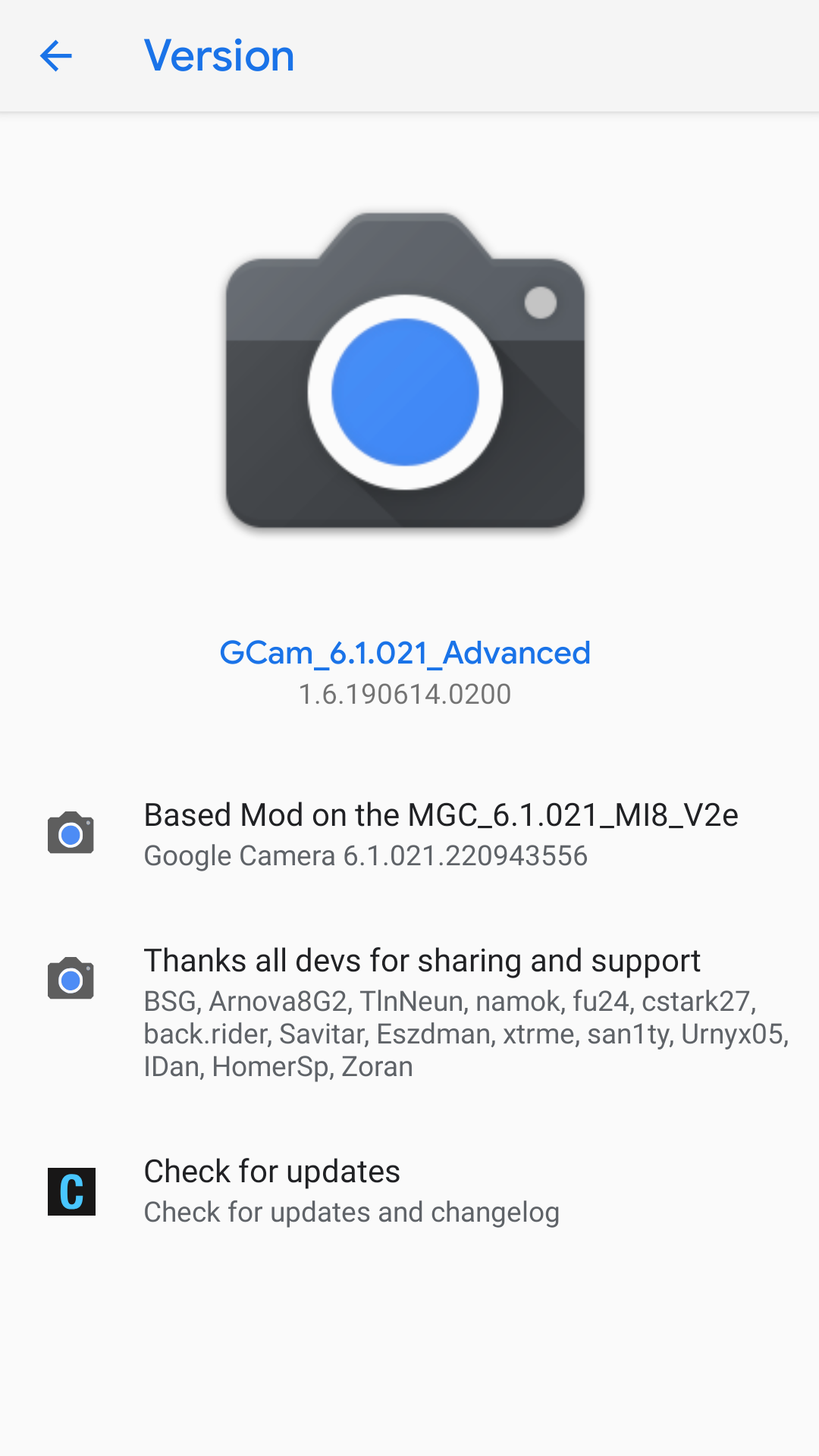 ---