MGC_6.2.024_Arnova8G2Base_v5r.apk
---
---
By bulkin043.
Download:
Changelog:
(Shared on this group for the Redmi Note 4/7 and Mi A2. Via Google Translate.)
Fixed sound off, now after turning off tweak, there will be no click shutter after 1 shot.
Fixed focus tracking.
Added HDR + Quality item.
Fixed sticking / non-slip shutter.
Fixed TopShot photo, work through Google Photos.
Updated icons.
Fixed errors from the logs.
Updated translation.
Minor changes.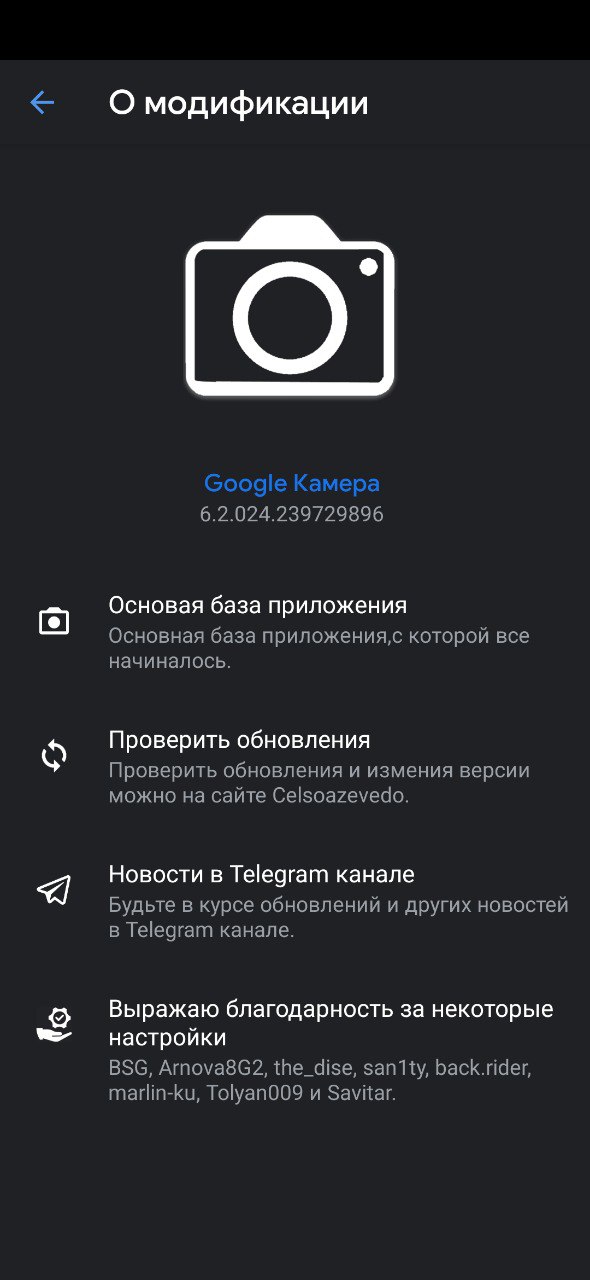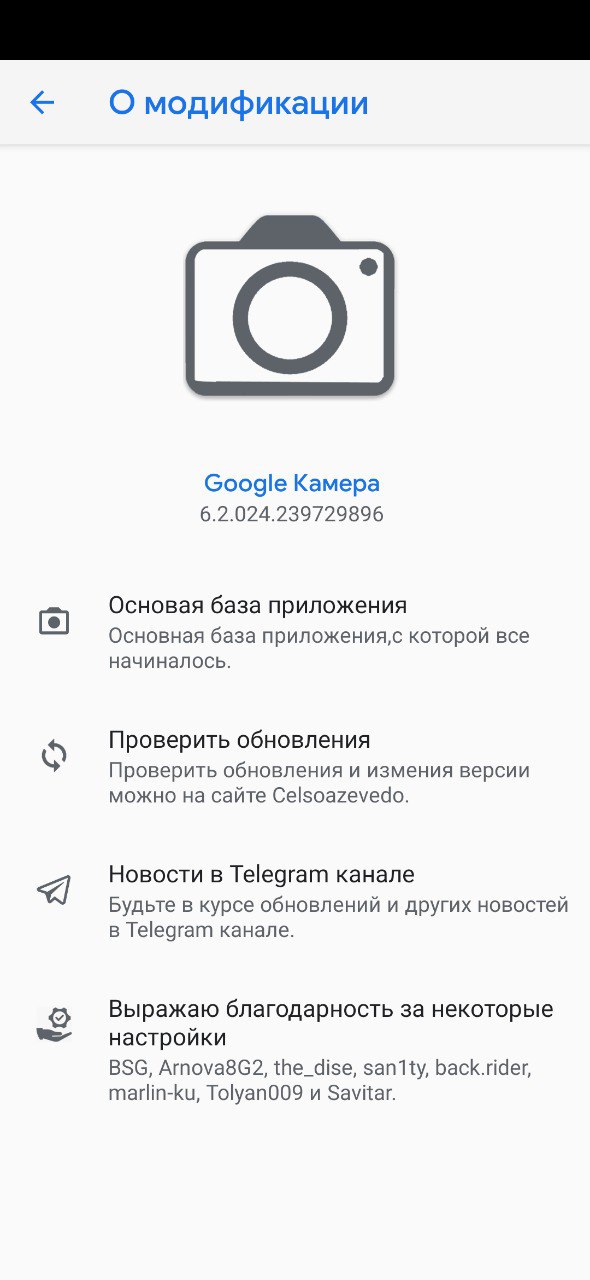 ---