Gcam_6.2.024_Advanced_V2.0.190420.0415.apk
By Arnova8G2.
Download:
Settings:
This version supports .xml configs:
Changelog:
[ Source. ]
Based on the new Google Camera 6.2.024.239729896.
Adding new settings.
Add to 2.4f/1.5f aperture in viewfinder (for Samsung, by zoran).
Two-in-one version (simple or advanced). Go to About > Advanced to unlock advanced settings.
Works without google services (Gapps).
All features work well.
This version does not work with XML files.
Top Shot Mode: Now works with Google Photos.
Android 9+.
Support and links:
Screenshot: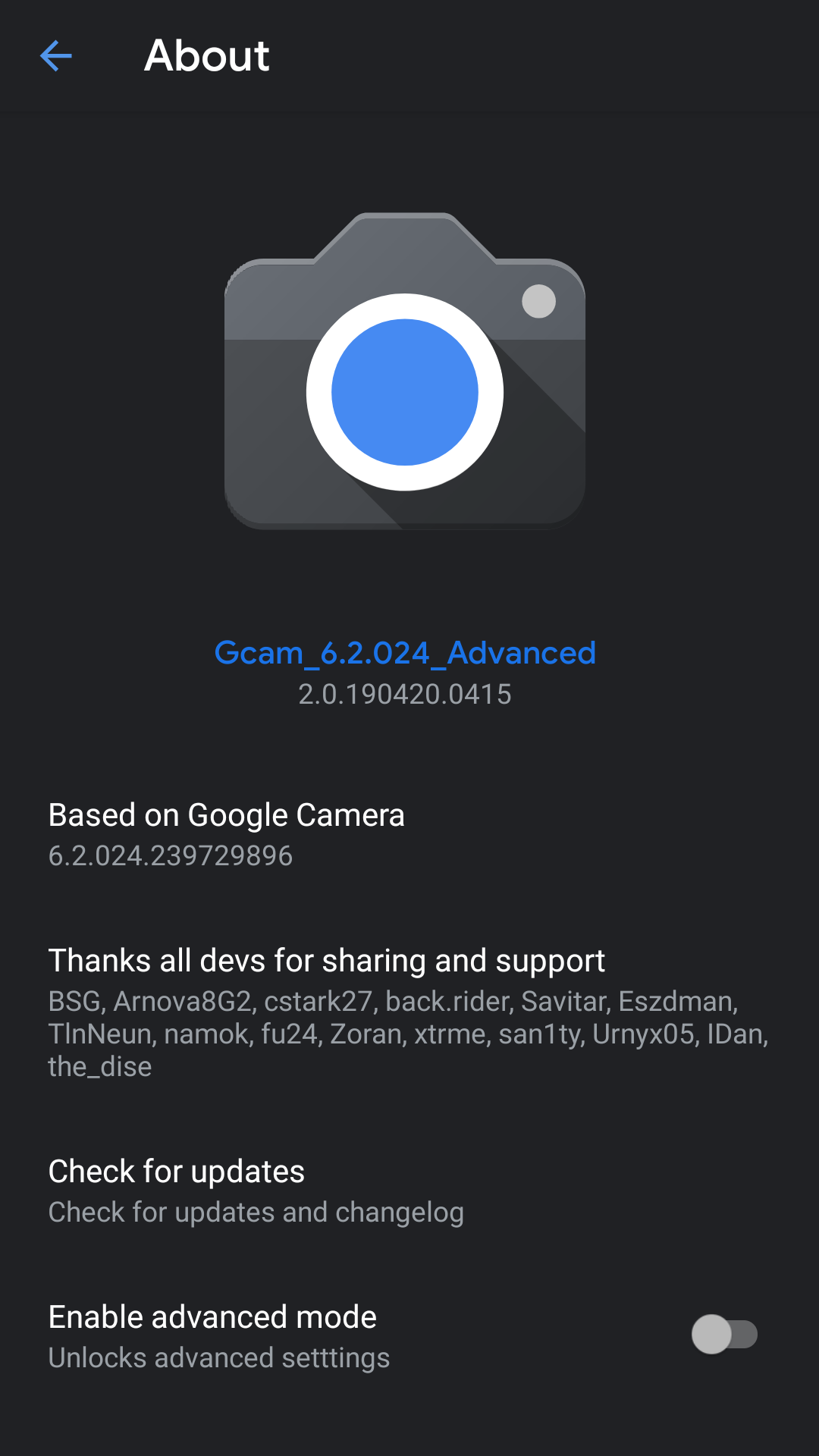 ---