PXv8.1_GCam-v1.1.apk
By cstark27, johngalt1, Urnyx05
Download:
Changelog:
Complete changelog available on Urnyx05's XDA thread.
tl;dr: Bug fixes for different devices, new features added.
This is based on GCam 8.1.008, made in collaboration with @cstark27 and @johngalt1. Works on both Pixels and non-Pixels. Package name: com.google.android.GoogleCameraEng
To report bugs, use cstark's thread if you have a Pixel device and Urnyx05 for other phones.
Screenshots: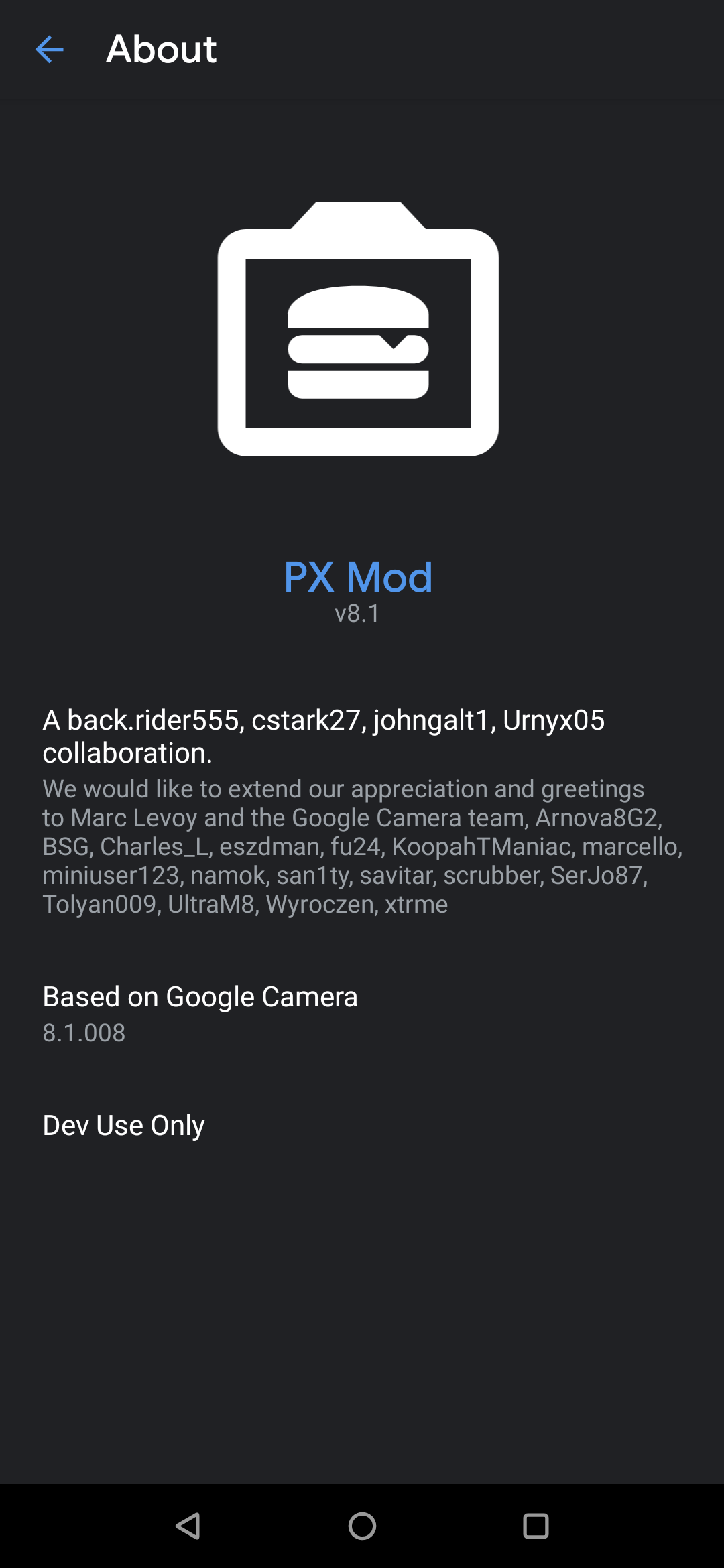 ---