GCam_7.3.018_Urnyx05-v2.5.apk
By Urnyx05.
Download:
Configs:
Changelog:
Shared on Urnyx05's XDA thread.
Changes:
- Added custom noise model on main and front camera of Poco F2 Pro in order to reduce noise
- Added custom Color Correction Matrix for main camera of Poco F2 Pro
Small announcement:
As promised, I've also made an xml for Poco F2 Pro. Feel free to test it and modify according to your personal preference.
This one will be my last GCam 7.3.018 apk, the next version will be based on GCam 8.1. Starting from GCam 8, I'll share the version with CStark's team, so there will be one single version for Pixels and non-Pixels. We share the same philosophy of minimal mods, so we've started working together. In this way, I'll be able to focus on improving my code in order to make it cleaner and more modular.
Screenshot: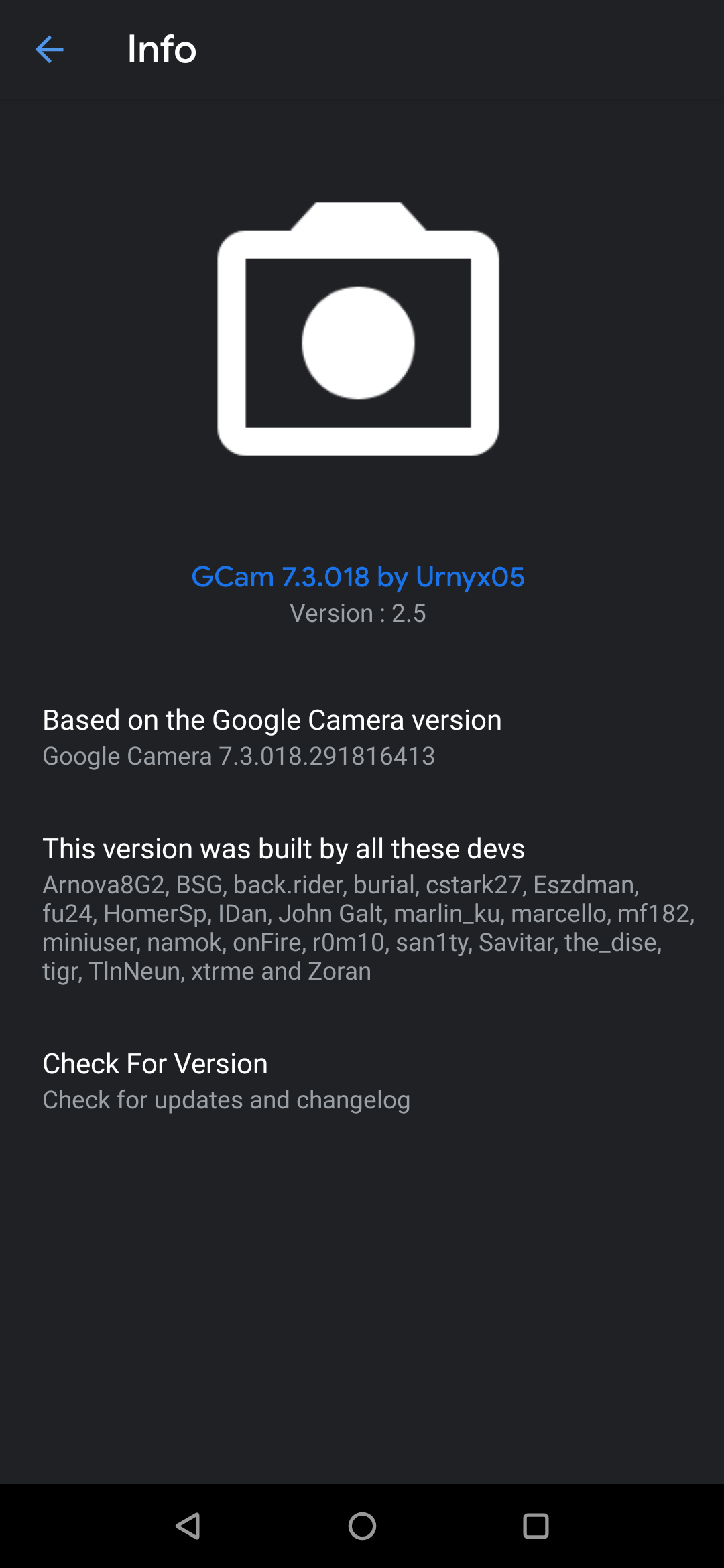 ---