7.3.020_MWP_Snapper_V6.apk
By MWP.
Download:
Changelog:
[ Source. ]
Gcam 7.3.020_Snapper V6 by MWP
============================
⚠️Please Clear data & cache first before use!⚠️
Changes:
- Add "HD resolution" button for quick turn on/off sabre
- Add video bitrate up to 100Mbps (Thanks to Urnyx05)
- Add automatic exposure time correction menu
- Add JPG compression
- Add default launch mode
- Add some new AWB (Thanks to Abhi)
- Add config / xml support
Thanks, Hatur Nuhun.
Config pack for snapper v6:
Extract to /MWP_snapper folder on internal storage.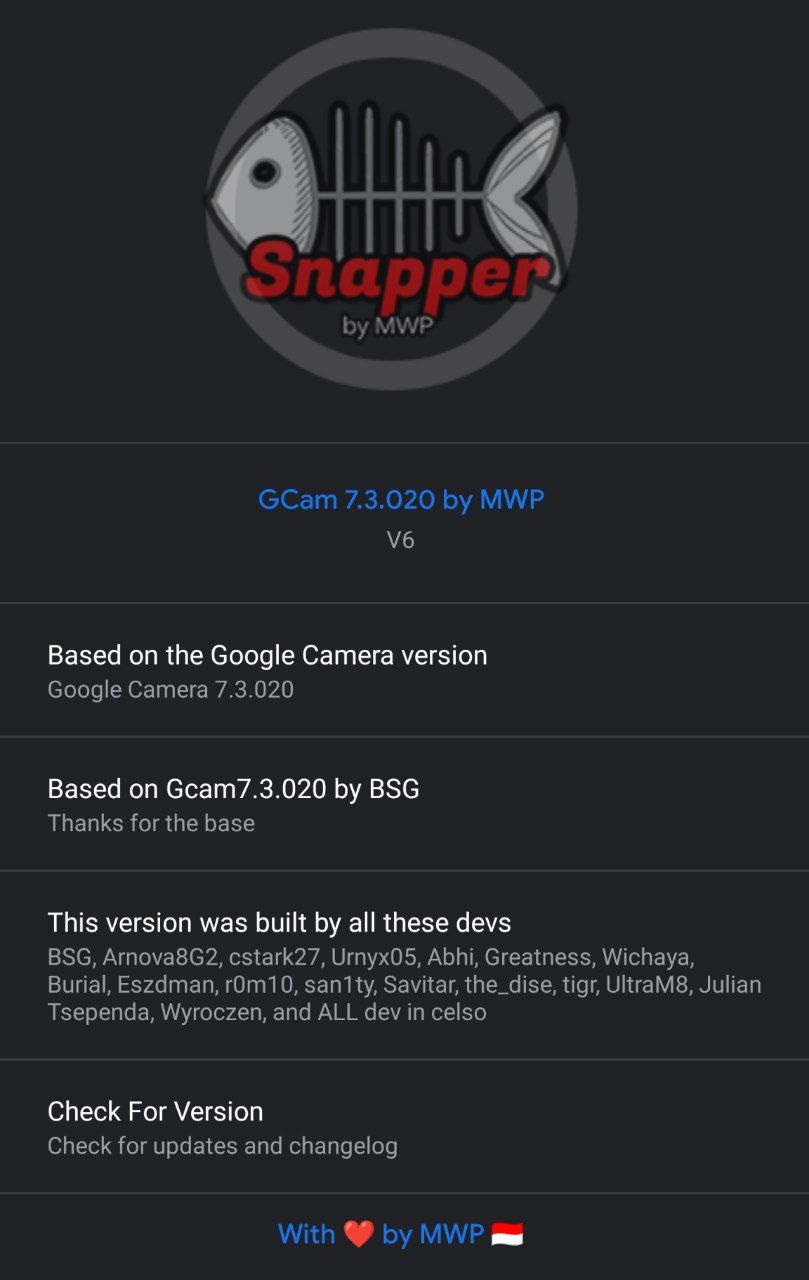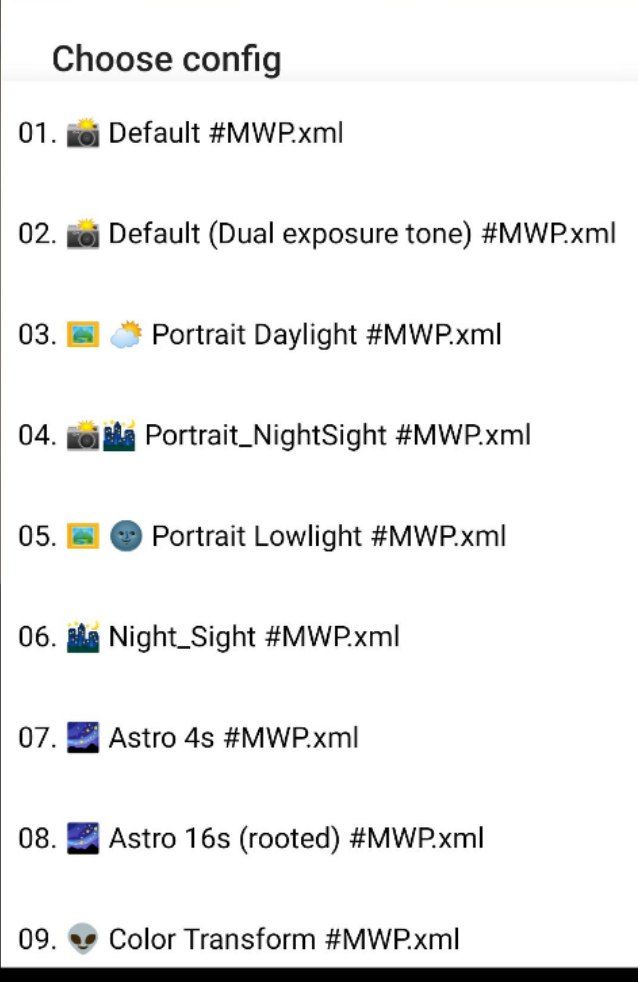 ---