CamStellar_Greatness.Build2.apk
By greatness.
Download:
Changelog:
Introducing CamStellar 2! Incremental update to the astrophotography spin-off from Greatness Cam.
Changelog:
1. Fixed Nightsight Manual Focus OptionsMenu. (Top Bar)
2. Finally a perfect sabre. It works as perfect on 7.3 I could offer.
3. Readjusted Patcher. Should remove all the vignette and shadow crushing from last version. It should give you great results on normal Nightsight and sometimes day landscape as well.
4. Enabled option to choose relative amount of astrophotography frames.
5. Added Basic Image Tuning Tools for slight adjustment if someone personally wants to change.
6. UI changes following Gcam 8.0, icon changed (designed by MadnessKnight), improved tutorials.
7. Better control over ISO/Exposure Time. Samsung Galaxy S10 series users can use 8 sec exposure now.
8. Interstellar Zoom on Video, Timelapse, Slowmotion is allowed beyond 100x now on the sensors and devices it is supported (like ultrawide or telephoto on OnePlus 7 series)
9. Option to use RAW SENSOR instead of RAW10 for all devices.
10. Default zoom from Greatness Cam returns.
And as usual, the features from CamStellar 1 retains. It should provide you the best astrophotography results from Gcam mods out there due to the way it was tuned. Be sure to try it out if you love astrophotography. I promise you won't be disappointed. However, note that this is not a complete mod. You can use it in parallel with GreatnessCam.
⏏️Must uninstall previous CamStellar before installing this. However this app can be installed alongside any other apps/Gcam. As like the last time, you don't need any xml. After installing, visit the settings once and use system back button or system side swipe back gesture so the app restarts and changes get applied. And yeah this app is as simple as it gets, so don't be shy to explore.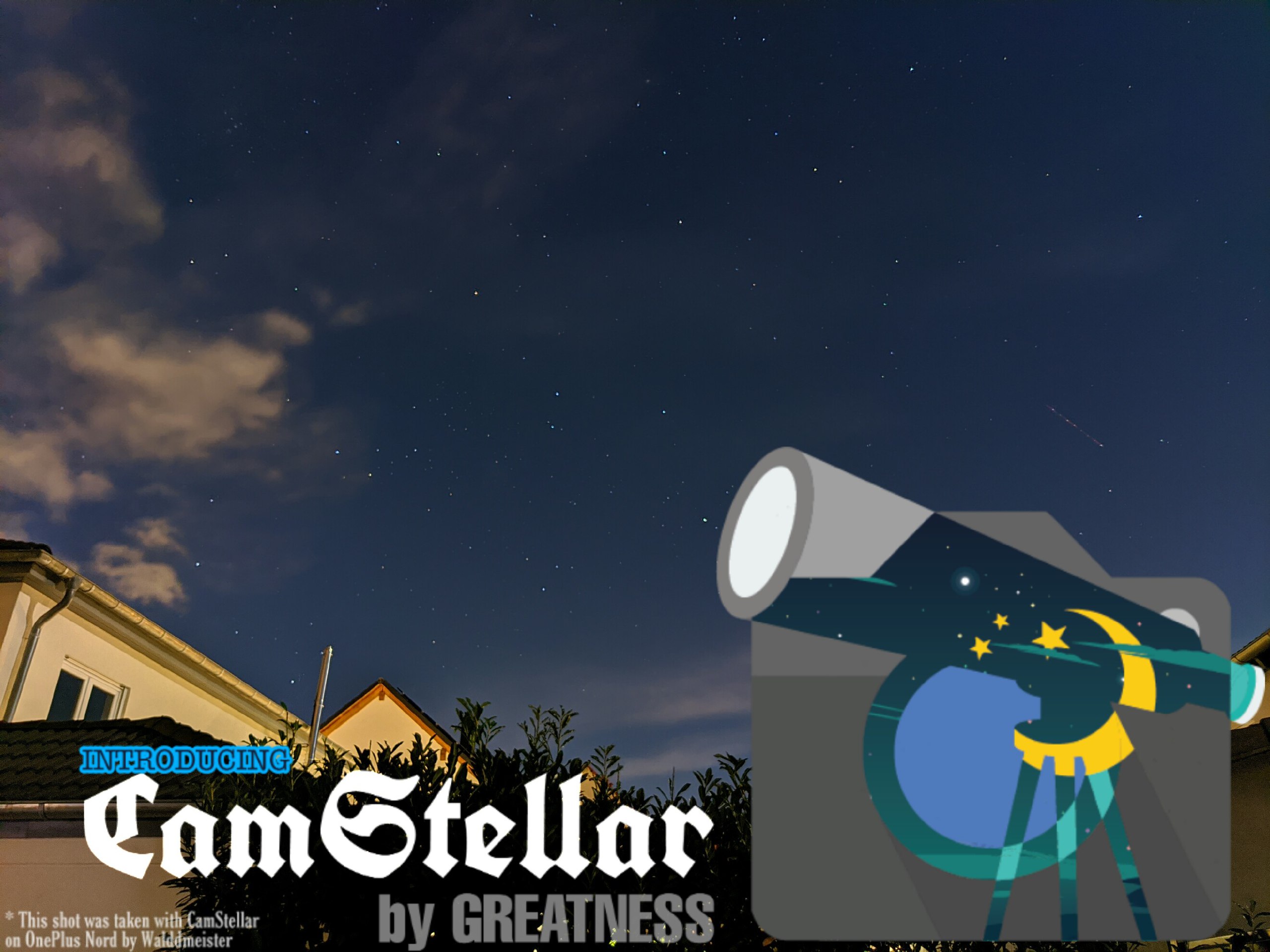 Links:
---