GCam_7.3_Burial_release_beta_1.apk
By burial.
Download:
Changelog:
[ Via Google Translate. Source. ]
Based on 7.3, Urnyx05 v1.8 added from 7.2 what it considered necessary.
Tested on Mi Note 10 and mi9 (t)
Sometimes there are problems with the exposure of images on mi9t.
Thanks to everyone who helped.
This is beta.
To avoid problems, you need to clear the application data and, after starting, change any setting.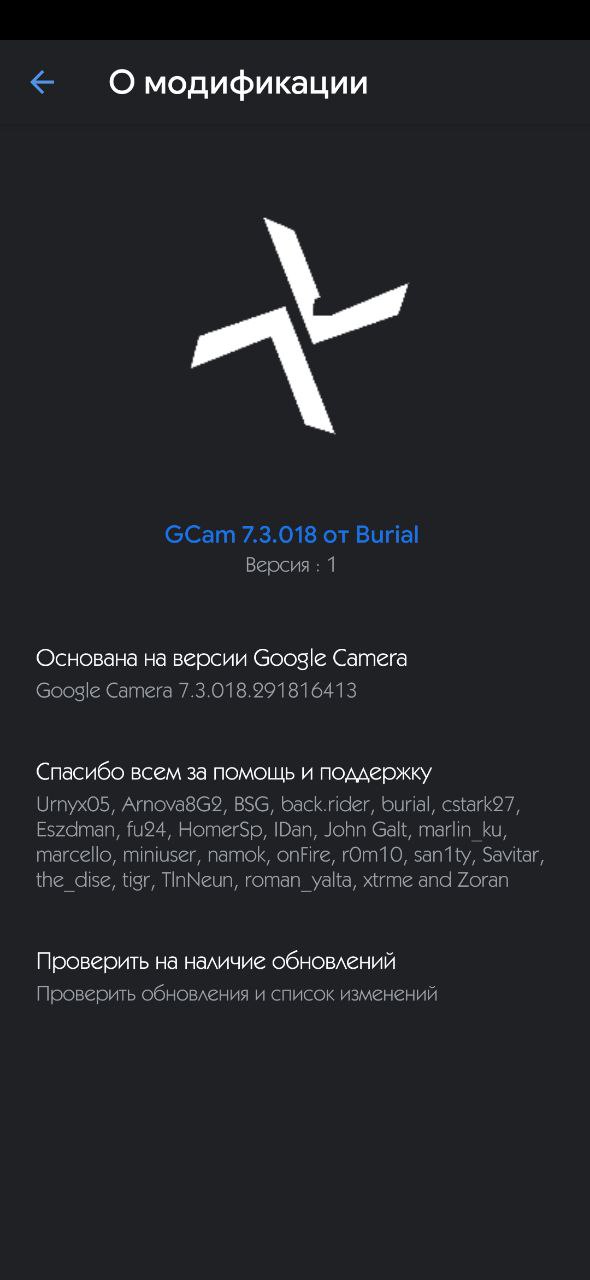 Support:
- Yandex Money: yoomoney.ru/to/4100111067849181
- Russian group: t.me/joinchat/IVAaFBQBBwjSOSb7J02THw
- Telegram channel: @burial_channel
---