trCamera_V3_Stay_Home.apk
By tigr.
Download:
Settings:
Changelog:
- Fix many bugs with libpatcher
- Fixed the front camera working (thanks @Wyroczen)
- Optimize the interface, move some items in the menu), replace icons, text, descriptions with settings (thank you @the_dise)
- Default settings are made for the most comfortable operation:
Processing is much faster
Image quality is better
Reduced noise on the front camera, slightly less sharp quality
- The libpatcher button is no longer displayed in other modes
- Code optimization
- Full and final transfer of all settings to the Russian language
- Removed unnecessary libraries, updated IQ Hybrid, added IQPX
- Added 12MP mode for portrait
- Fix excerpts on custom libraries
- Expanded the list of devices with non-working Sabre
- Returned Sabre for Mi9 Lite
- Added 3 sec value for astro shutter speed
Note:
- Changed the config folder to /trCamera/XMLConfigs
!! Be sure to clear application data after installation to avoid problems !!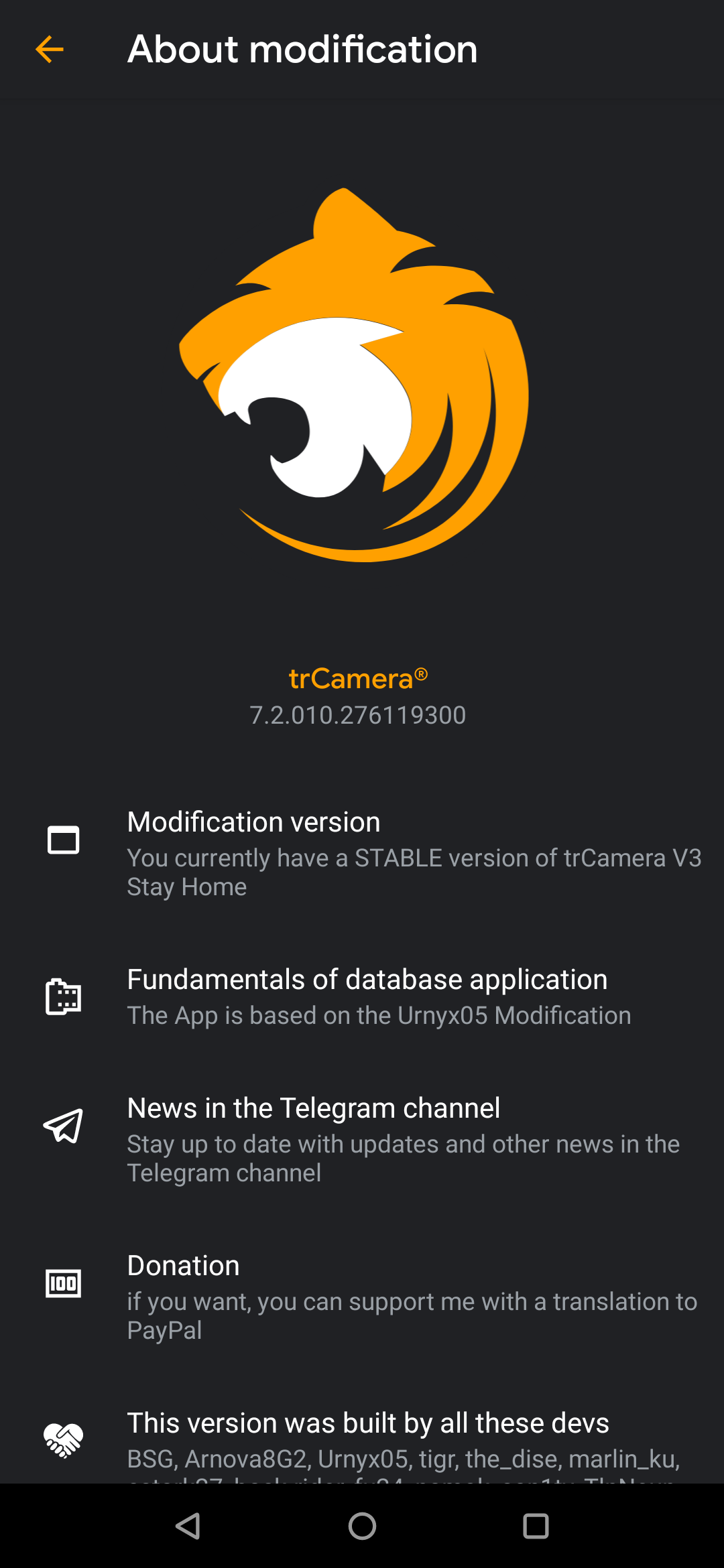 Links:
---