PocoSv10.5b.apk
By san1ty.
Download:
Changelog:
Android 9+. For Poco X2.
Based on Google Camera 7.3.020
* BETA MOD *
- Fixed EIS in 30 FPS video recording modes (1080p30/4k30)
- Added new mod settings and more things I totally forgot.
Big thanks to Urnyx05 (and Savitar for giving us stream configs) as always for helping with EIS and other misc stuff.
Note: that apk is based on BSG releases but heavily modified for Poco X2. Poco F1 support isn't guaranteed for beta builds. Bugs might be present if you want to report them you can find me in: t.me/pocox2photography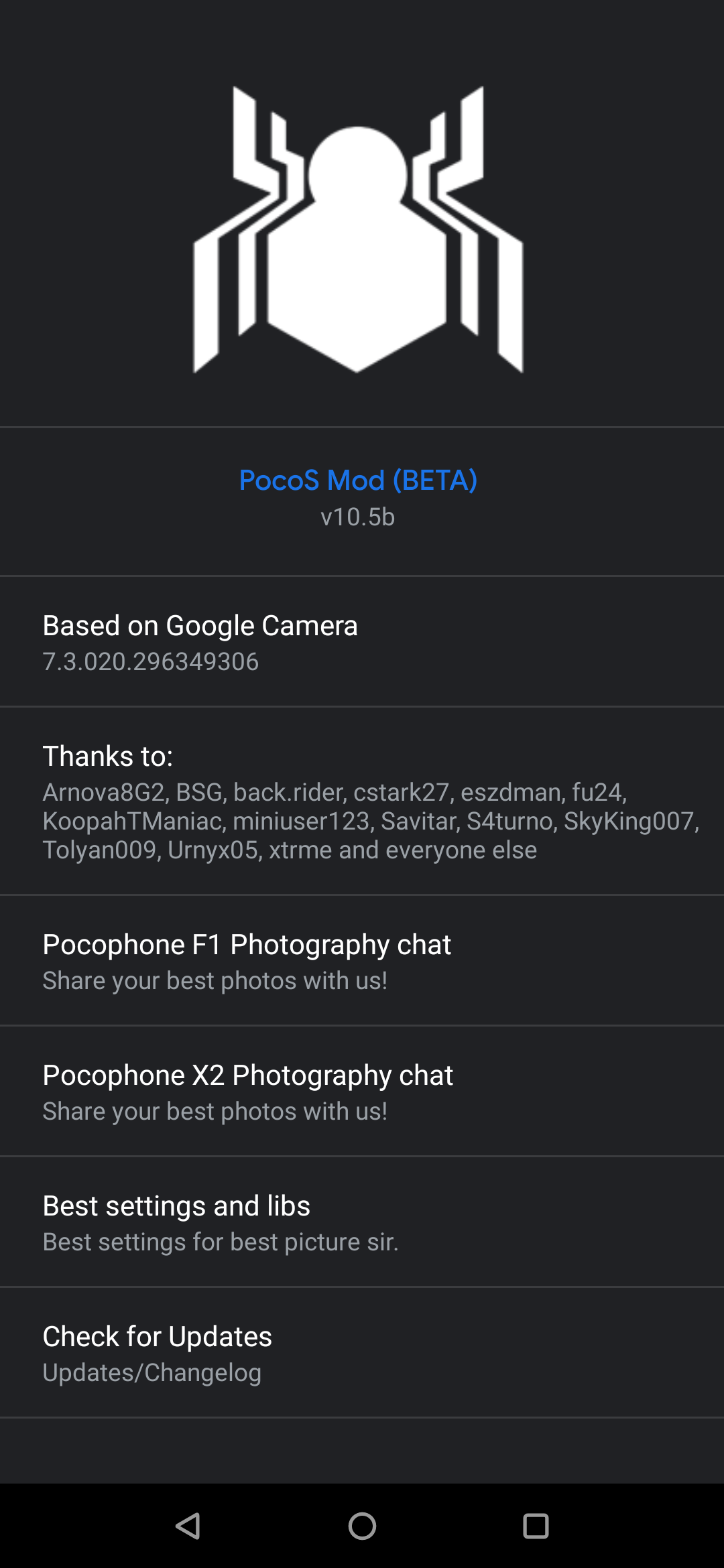 ---