GCam_5betaFinal.200323.1624build-7.3.020.apk
By Arnova8G2 (Beta).
Download:
Settings:
This version supports .xml configs:
Changelog:
Now Gcam will be compiled with latest tools for security and better use.
Creation of Arnova APK tools allows you to easily compile or decompile Gcam, optimized in code and uses aapt2, zipalign for better battery management:
Android SDK Platform R (revision: 2) tools updated
- aapt, aapt2, adb, zipalign, apksigner use signature v3 ( 30.0.0-rc1 )
- 7zip updated
Updated java tools
- Apktool ( 2.4.2-f3136b-SNAPSHOT ), Smali ( 2.4.0)
A version with Apk tools for Modder will be sent on request, ask me or Celso.
Lots of updates in this more stable version and works well on some phones.
Magisk modules:
To enable AUX (secondary cameras). Module by Arnova, for all devices:
Module by @Makshow, from a Xiaomi Mi 10/Pro/Note (link): "This is the module for Magisk that allows to use aux cameras in most gcam clones. For Mi Note 10 MiUI based on Android 10."
Support and links:
Screenshot: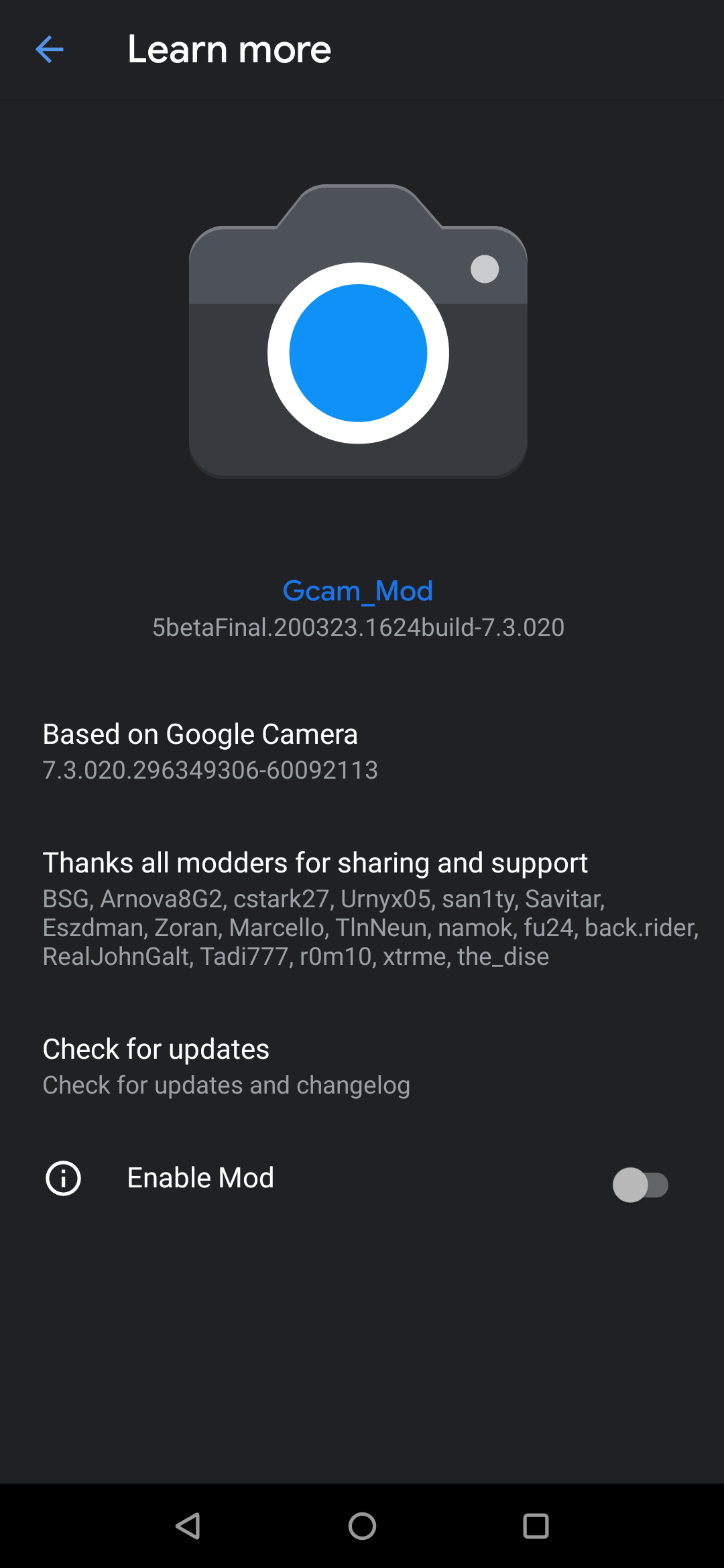 ---