GCam_5beta10.200218.1320build-7.3.018.apk
By Arnova8G2 (Beta).
Download:
Settings:
This version supports .xml configs:
Changelog:
A continuation of the previous update. GCam 7.3, Android 9+.
- Now improved config files to optimize non google devices.
- Best libpatcher works very well.
- Add of all google AWB and those extracted by Savitar.
- Add BSG button.
- Add pixelbinning button, icon created by @joshdigit.
- Works on Android 9.

Works well on OnePlus, N7Pro, Zenfone 6 (little bug with pixelbinning) and Note 10 (Snapdragon).

Support on other devices is done with your help.
Support and links:
Screenshot: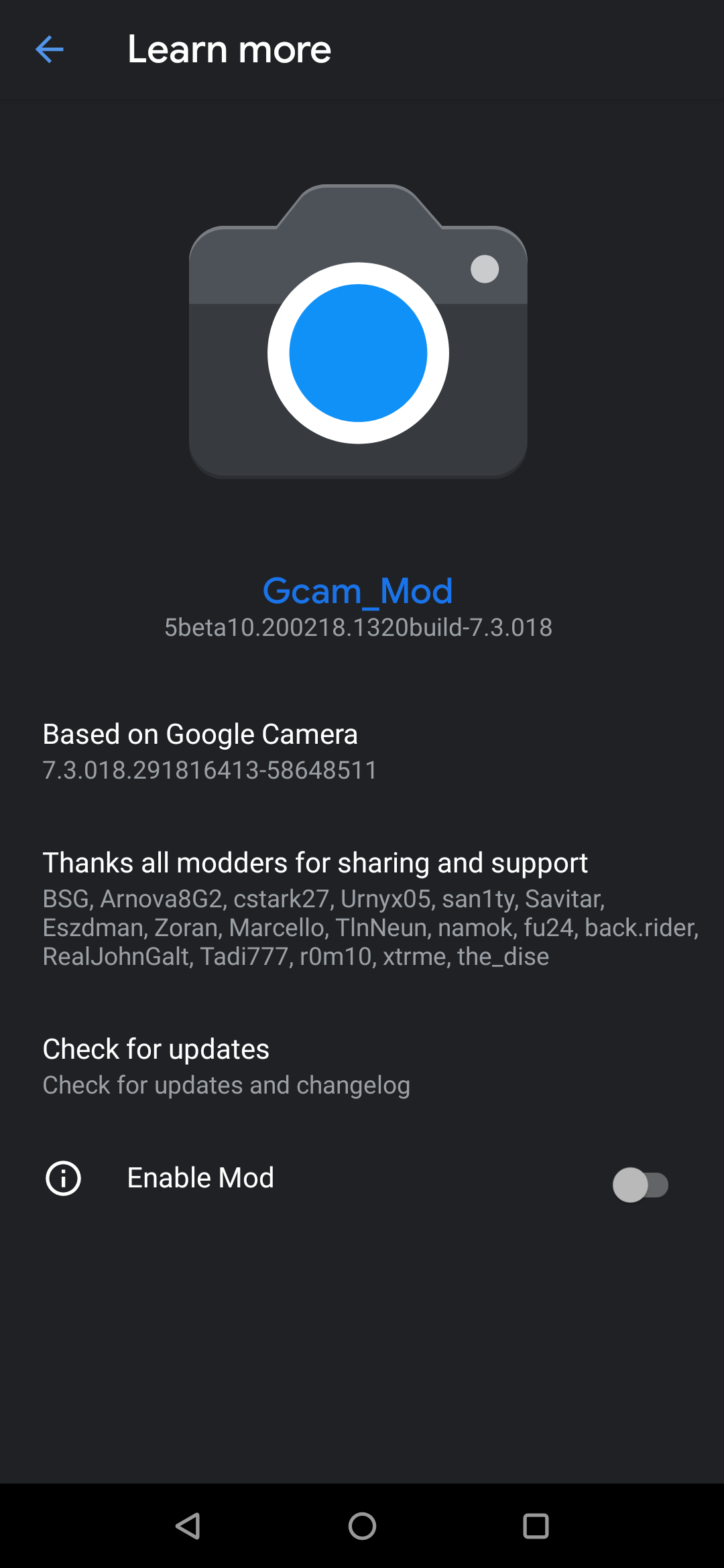 ---