ZGCAM_7.4_V1.03359.apk
By Zoran.
Download:
About Zoran:
ZGCam is Zoran's port of GCam for Exynos-powered devices (Samsung, Motorola, etc).
Changelog:
ZGCAM 3359 (GCam 7.4).
Note: This apk uses the Samsung 3D Scanner app's package name so Aux(iliary) lens work. Uninstall that app before installing this GCam.
Changes:
Lens Shading Added
Fixes for One Vision/Action
Aperture Toggle Fixed
AeMode Set to 0 for certain Devices
Rainbow Fix Added(S9 and up)
(Test Version)
S20 Series Crash Fix(Clear Data If You Updated)
Useful links:
Note: Zoran versions send some basic telemetry back to him and check for updates.
Screenshots: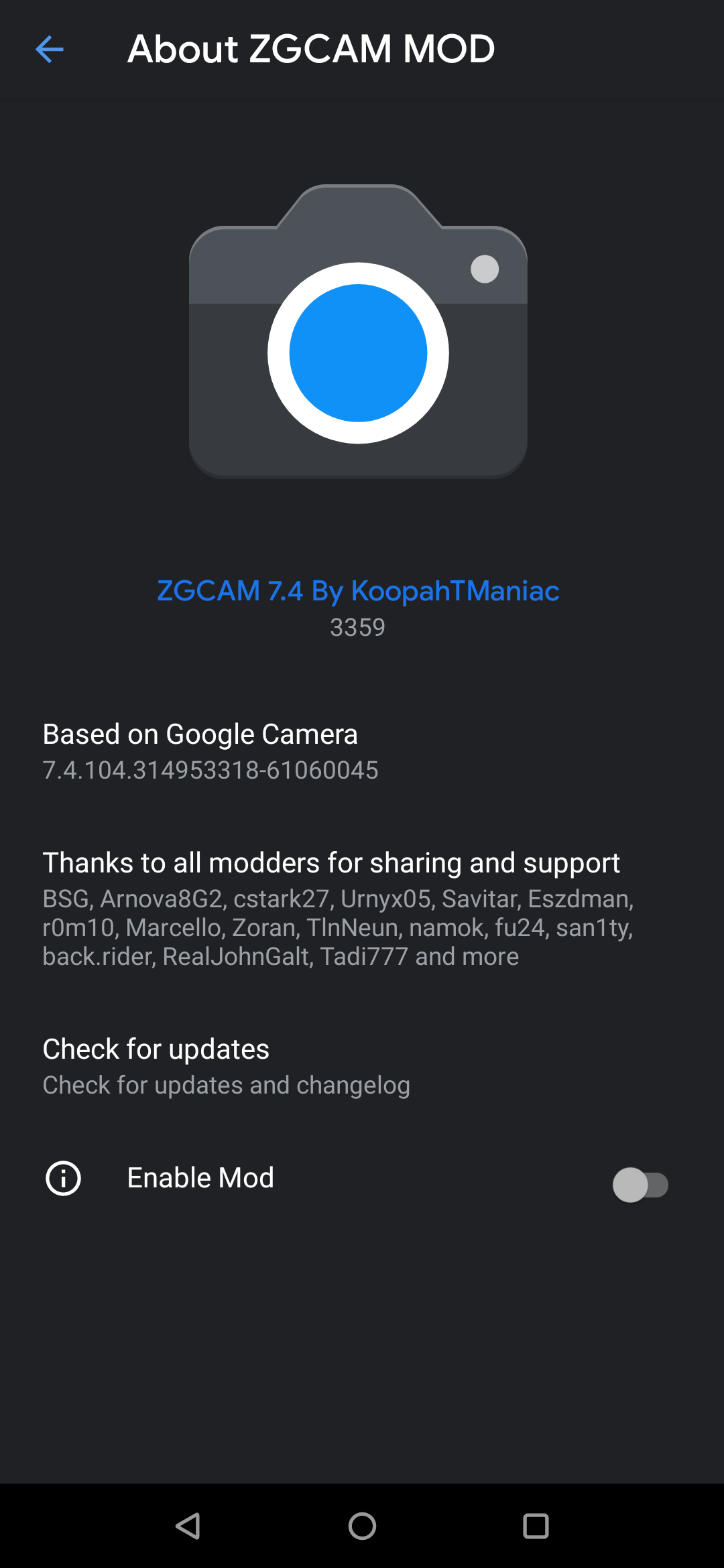 ---