ZGCAM_7.4_V1.03344.apk
By Zoran.
Download:
About Zoran:
ZGCam is Zoran's port of GCam for Exynos-powered devices (Samsung, Motorola, etc).
Changelog:
ZGCAM 3344 (GCam 7.4).
Note: This apk uses the Samsung 3D Scanner app's package name so Aux(iliary) lens work. Uninstall that app before installing this GCam.
First Public Release Of Gcam 7.4 For Exynos Devices.
Works without configs.
Fixes are automaticaly Loaded per device.
Configs are now only for changing the style of the image and how they are denoised, sharpness and so on.
Do Not Use Configs From 6.1.
Update: If the viewfinder freezes or if the app is crashing, open the settings menu and disable the "framing hints" option.
Useful links:
Note: Zoran versions send some basic telemetry back to him and check for updates.
Screenshots: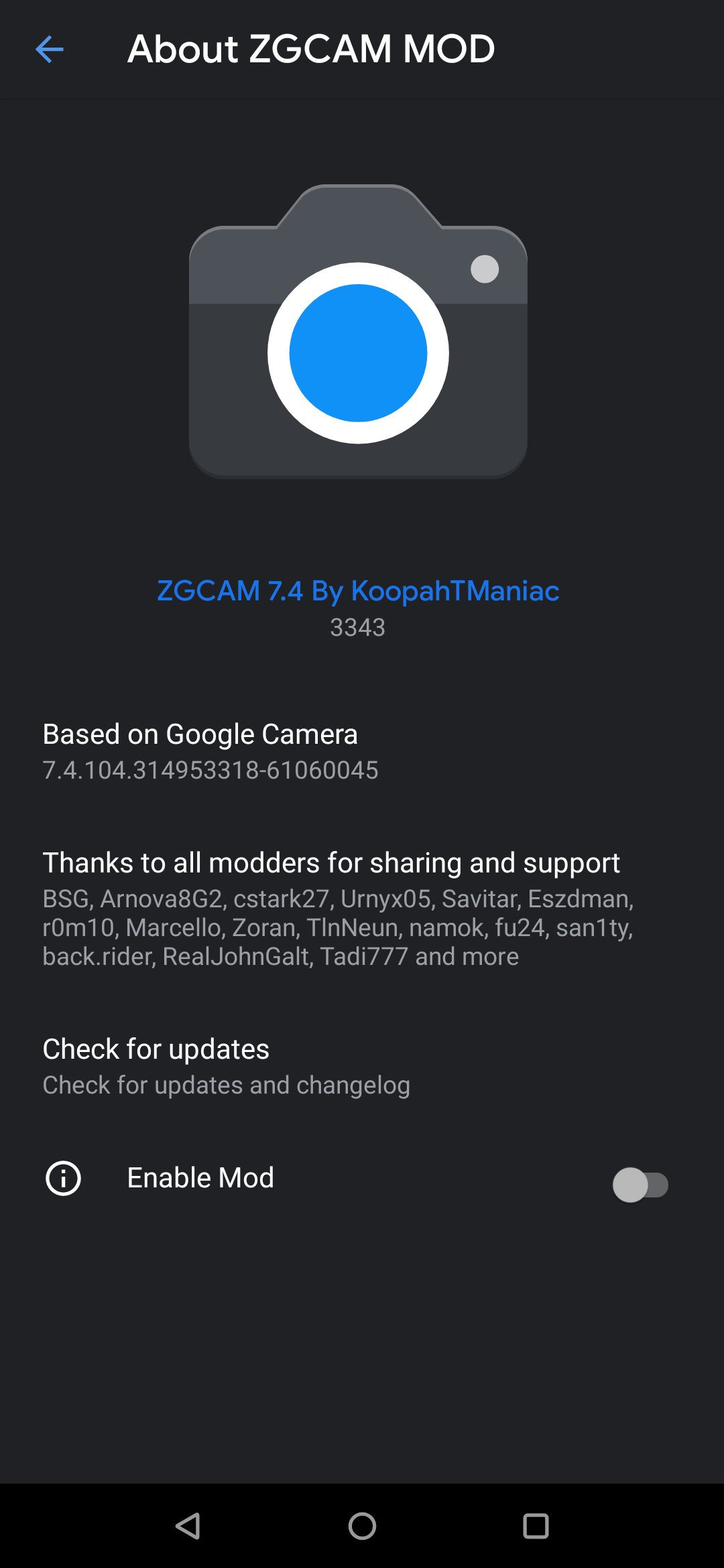 ---