SGCAM_8.9.097.33_BETA_V1
By Shamim.
Download:
Changelog:
What's new!!

- All options are available as sGCam 9.0 v14.
- Added support for a11, a12, a13+.
- All encrypted strings and security of this version is decrypted by @bigkaka. Thanks for his work.

Known bug:
- Video interface not working.

Notes:
- Don't use libpatcher options. It doesn't work still now. Just added preferences of that. Previous versions xmls won't work in this version.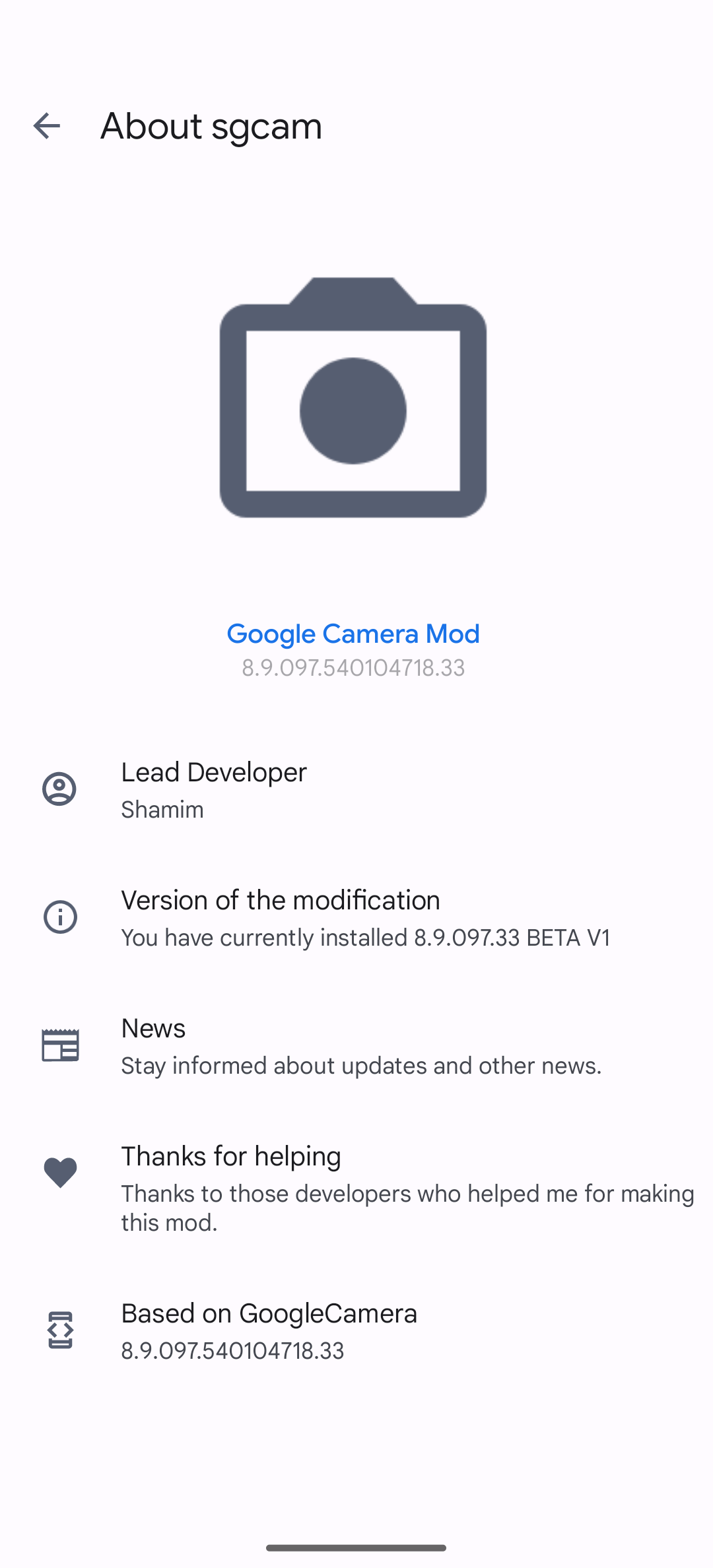 Support:
A support group is available on Telegram.
---