SGCAM_8.8.224.10_STABLE_V7FIX
By Shamim.
Download:
About:
Shamim's versions have lots of options and features from other modders (thanks for their work!) and even older GCam versions (may not work as expected on newer GCam bases). They're good if you want to be able to control different things, but stability and how well features work depend a lot on the device.
Changelog:
Changes:
- Added advance lenses identification codes. It will cut off logical and repeated lenses from auto aux lens. Added ability to detect exact working lens ids for non pixel devices. Same id won't be shown in list for multiple times. Optimized lens id detection codes newly. Fixed almost all issues related to lens for many devices.
- Added stream config sdk support. Google completely delete almost all sdk version support on gcam 8.8. They only kept 1 sdk support codes there. I took idea from previous version gcams and wrote codes myself. It works for me,You guys need to check them.
- Fixed slowmotion black vf and recording both.
- Fixed time lapse for non pixel devices.
- Added a option on developer settings named "camera.fix_request_capabilities". If aux cam crashing, you can try with enable the option.
- Added a option on developer settings named "camera.advance_lens_detector_front". If you enable that, advance front lens id detection codes will enable. If you have front aux cam, then enable the option otherwise don't.
- Extracted metering api key from capture request key of Samsung s22ultra. Option available on few stuffs and customization settings for only Samsung devices and many more optimized and bug fixes added.

Notes:
- Previous XMLs won't work on this build. If you use them, the app might crash.
Support:
A support group is available on Telegram.
Screenshots: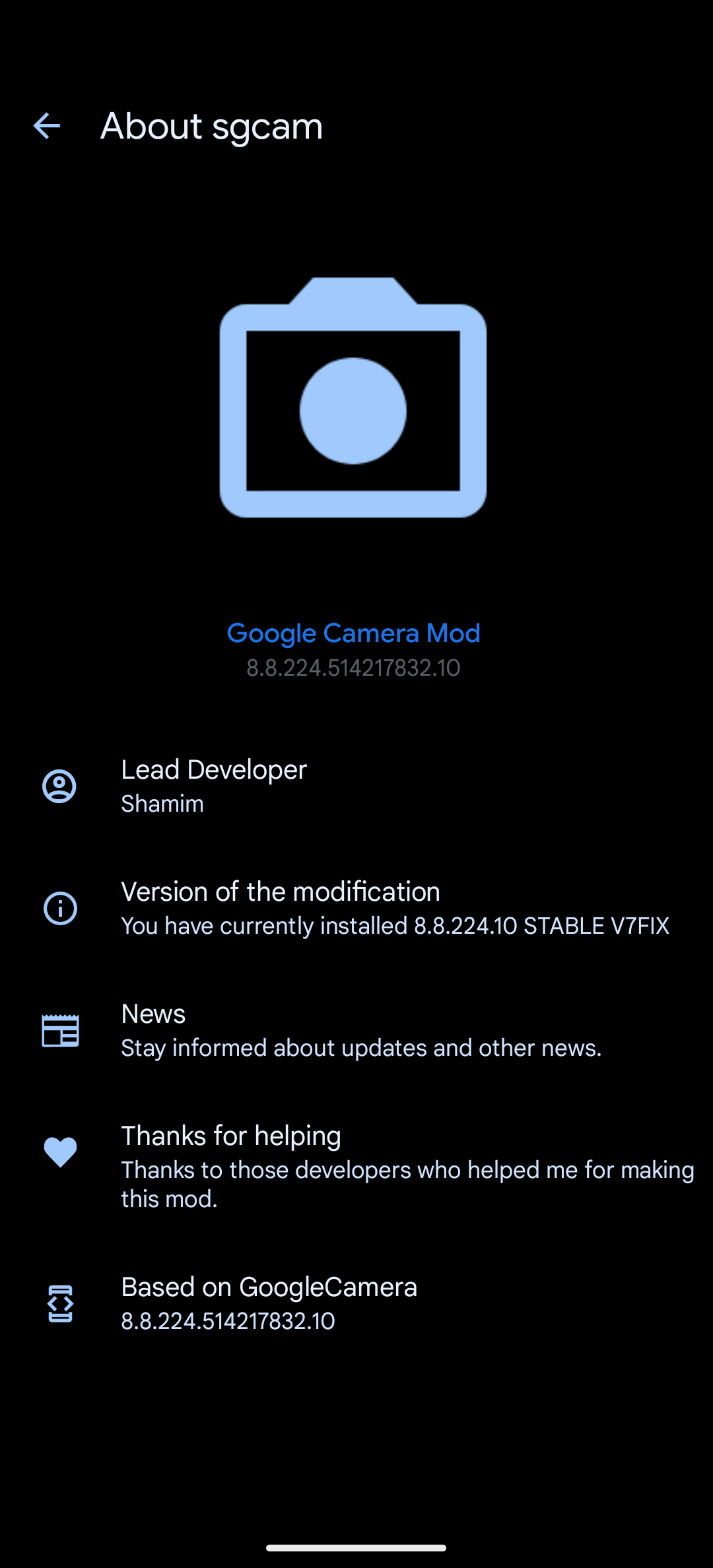 ---