SGCAM_8.7.250.XX.44_STABLE_V4
By Shamim.
Download:
About:
Shamim's versions have lots of options and features from other modders (thanks for their work!) and even older GCam versions (may not work as expected on newer GCam bases). They're good if you want to be able to control different things, but stability and how well features work depend a lot on the device.
Changelog:
What's new!!
- Fixed stream configs.
- Added support for Samsung Galaxy S23Ultra device.
- Now all file loader dir location SGCAM/8.7.250/.
- Fixed few issues related to video.
- Fixed ns force option and many more bugs.
Support:
A support group is available on Telegram.
Screenshots: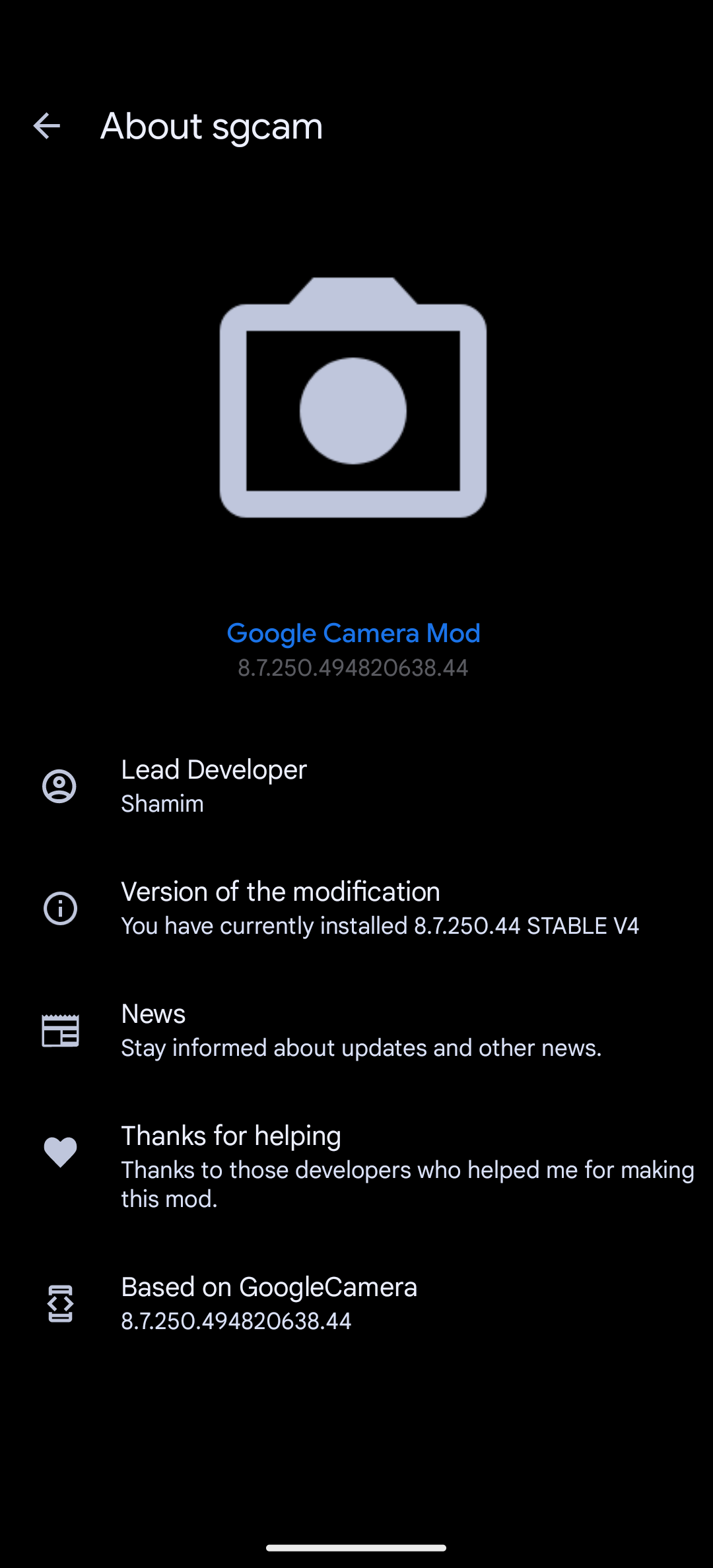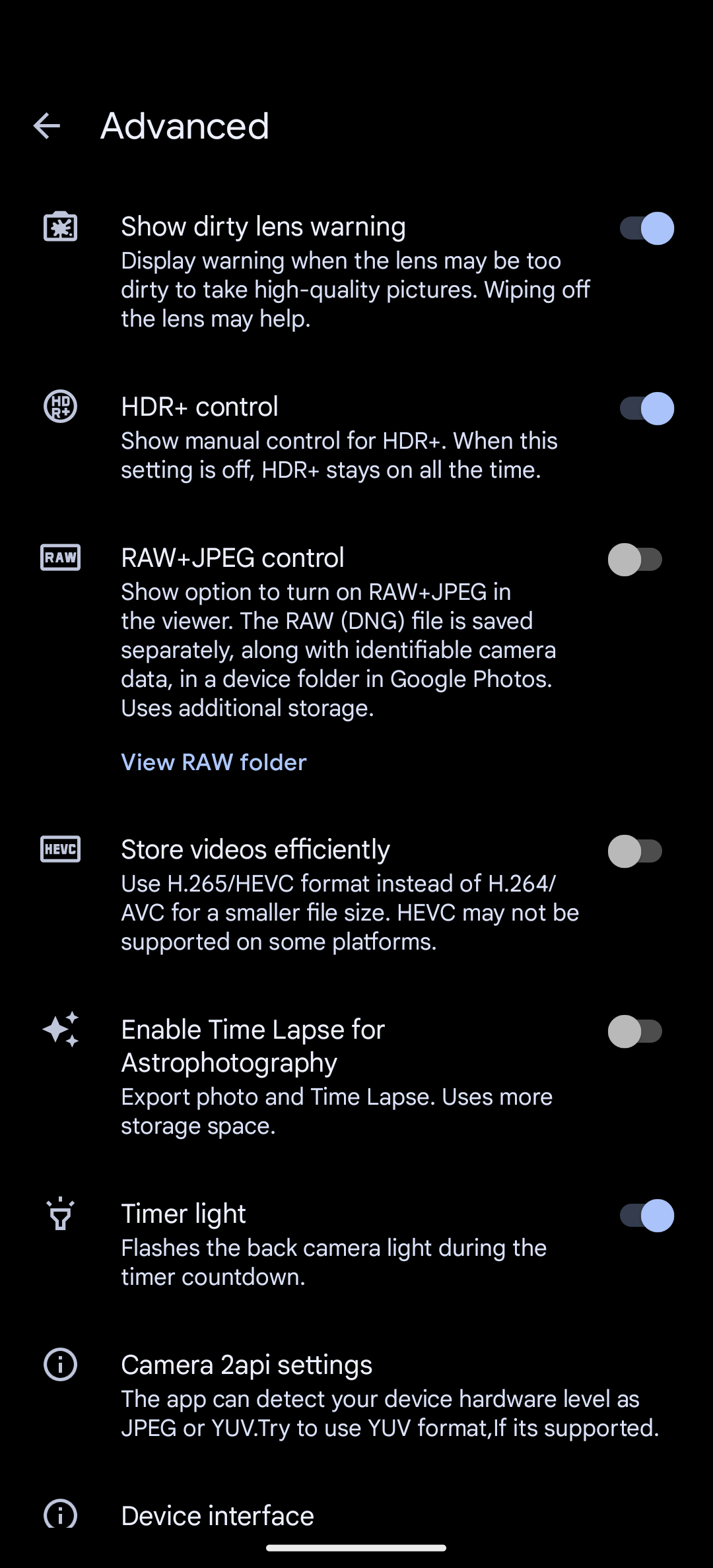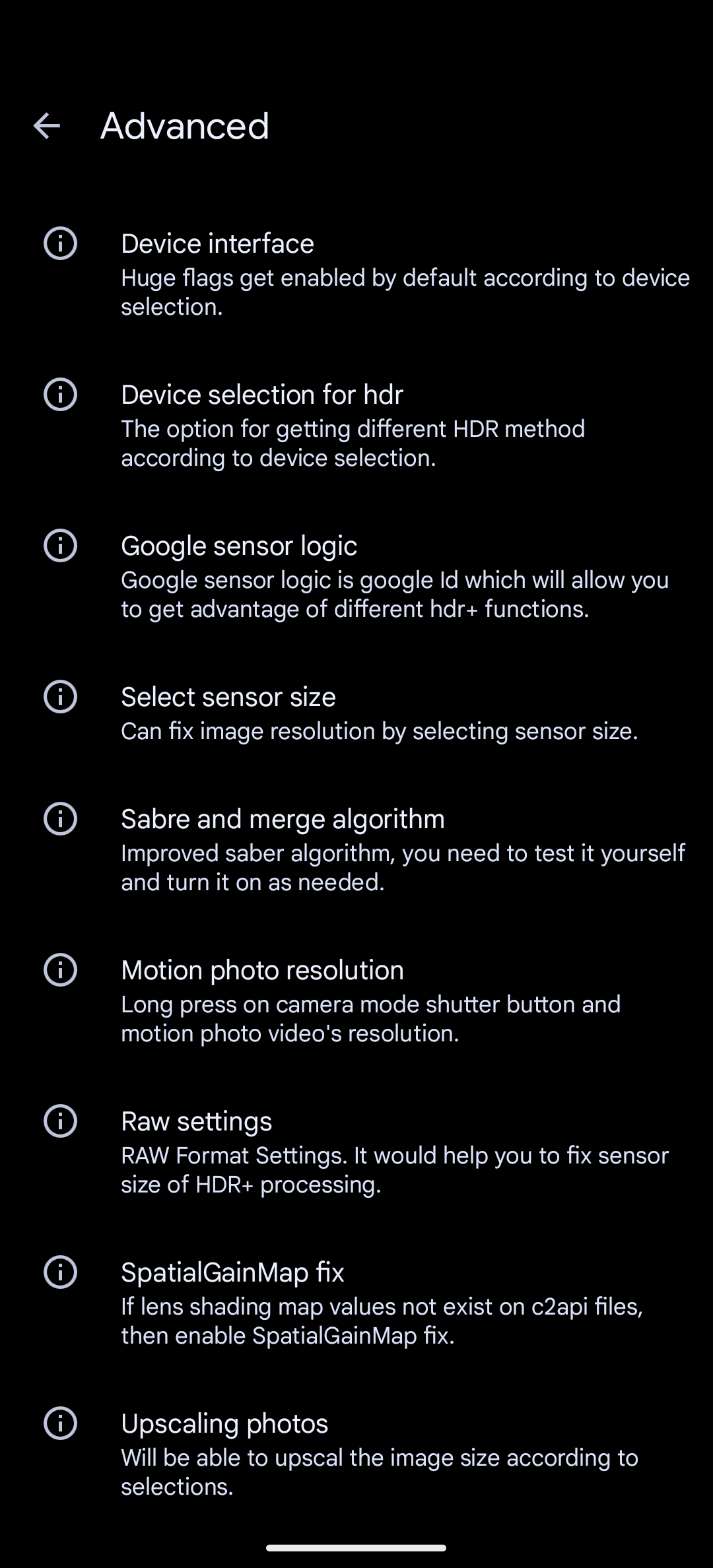 ---