LMC8.2_R8.Final
By Hasli.
Download:
Changelog:
This version might contain work from Arnova8G2 and BSG, so thanks to them.
LMC8.2 Helena R8
I don't know if there will be a sequel. At the moment I'm in the process of working on 8.4.
Main changes:
Fix Photosphere
Fix Slider UI
Fix Loading a lib with the patcher turned off
Fix AWB
Added HDR Process Indicator from mod AGC (thx Bigkaka)
Added Grid button
Added DCI-P3 / Vibro options.
Perhaps something else. Basically fixing bugs.
Notes:
Some library files are available on this Google Drive folder. A backup made on 2022-03-25 is available here (zip, ~600MB): libs8.2_2022-03-25.zip
Screenshots: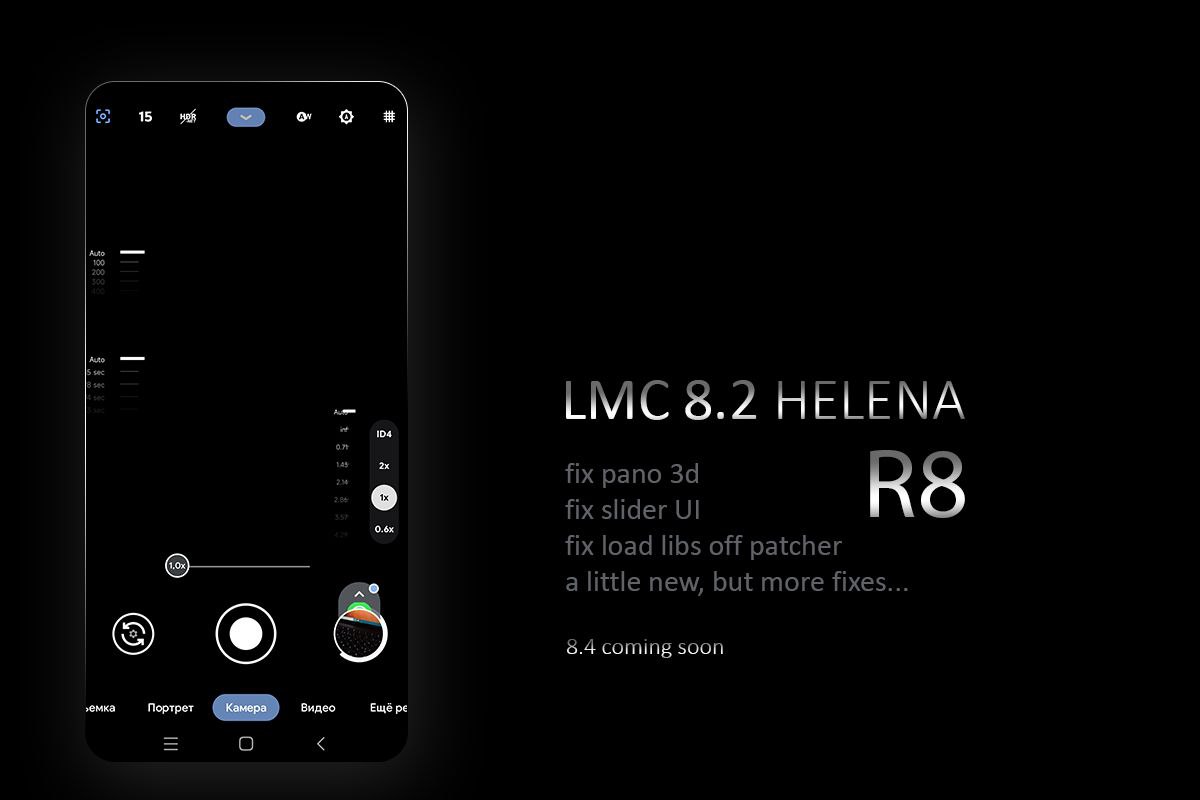 ---