CameraGo_2.5_Greatness_Special
By Greatness.
Download:
Changelog:
- This is a special build with abnormal mechanisms in modification end. It's based on Camera Go 2.5.376972576 from Jiophone.
- HDR, Nightsight and toggles like seen in google's demo
- Nightsight Resolution increased to be like normal mode
- Grid Lines and Selfie Mirroring Option Unhidden
- 32 Bits Supported
- Minimum Android Version 8
- If you can, compare the hash of the downloaded file with the one below if you wanna make sure the apk is authentic by me. I don't bear responsibilities if you face issues from an apk with different hash.
SHA256:
b1935ca0cc6335df947041467ad07d7150d7cbd08f1eae628f12b0818a0f02ed
Support Group: https://t.me/GcamGo
Don't contact me in PM for support or bugs regarding this cam.
Links:
Screenshots: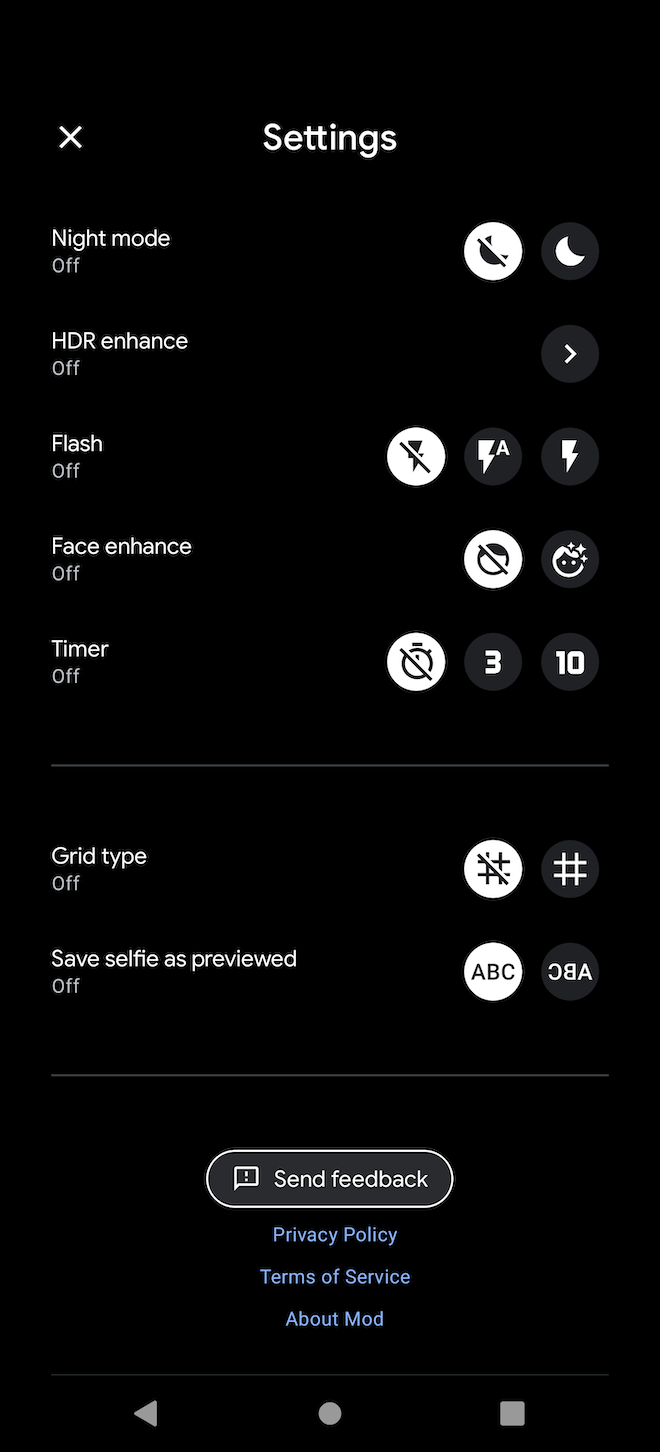 ---