GCam8.2.204_Greatness.210716.1733Release
By Greatness.
Download:
Settings:
Changelog:
Gcam 8.2 Update
Version 210716
- Added manual Viewfinder FPS Range. Thanks Wichaya for helping to understand. These are separated per modes and lenses.
- Separated Motion Res per lens
- Added Background Processing Check for every restart activities. Now app won't restart and destroy the image under processing
- Added more options (multipliers) in ISO/Exposure Time Control (Thanks @ytsependa )
- Fixed Telephoto lens name on S21U, Added the default IDs for S20FE and enabled aux by default on them
- Separated Manual Patcher Override per lens
- Added new options dev settings. Search model, special and others are easter eggs. They unlock special settings in Advanced Settings>Special Fixes page. Jpg configs and HDR Models are notable among others.
- If VF button for sunset mode is enabled, the settings toggle is now hidden
- Sunbug Fixes are embedded for Sunset Mode. Includes the fix for Samsung and OnePlus both.
- Added Mi10Ultra NMs
- Added Chinese Simplified Translations (Thanks Skiing)
- Added Maximum Frames option (has possibility of frame drops so, medium or high is recommended)
Notes:
- If Astrophotography doesn't save on any 8 Series device, disable camera.pck_use_jpeg.
- The sunbug fix for Samsung A52 phones is:
a52sunbugfix;0210243C=E803271E
Original fix was found for 7.3 by XDA Senior Member txx1219 but Julian got me the address for 8.2. You can use the bug fix by putting the fix in manual patcher override.
And finally sorry Note10+, S10+ and Mi10Ultra guys. Couldn't fix your issues and also people with API 2 Full guys. It's difficult fixing without having the device and I am still COVID Positive so couldn't spend much effort on it.
And finally a reminder of package name confusion:
1. OnePlus 8/T/Pro: org.codeaurora.snapcam
2. Samsung: com.samsung.android.biometrics.service
3. All other phones (including OnePlus): com.google.android.GoogleCamera.Cameight
Links: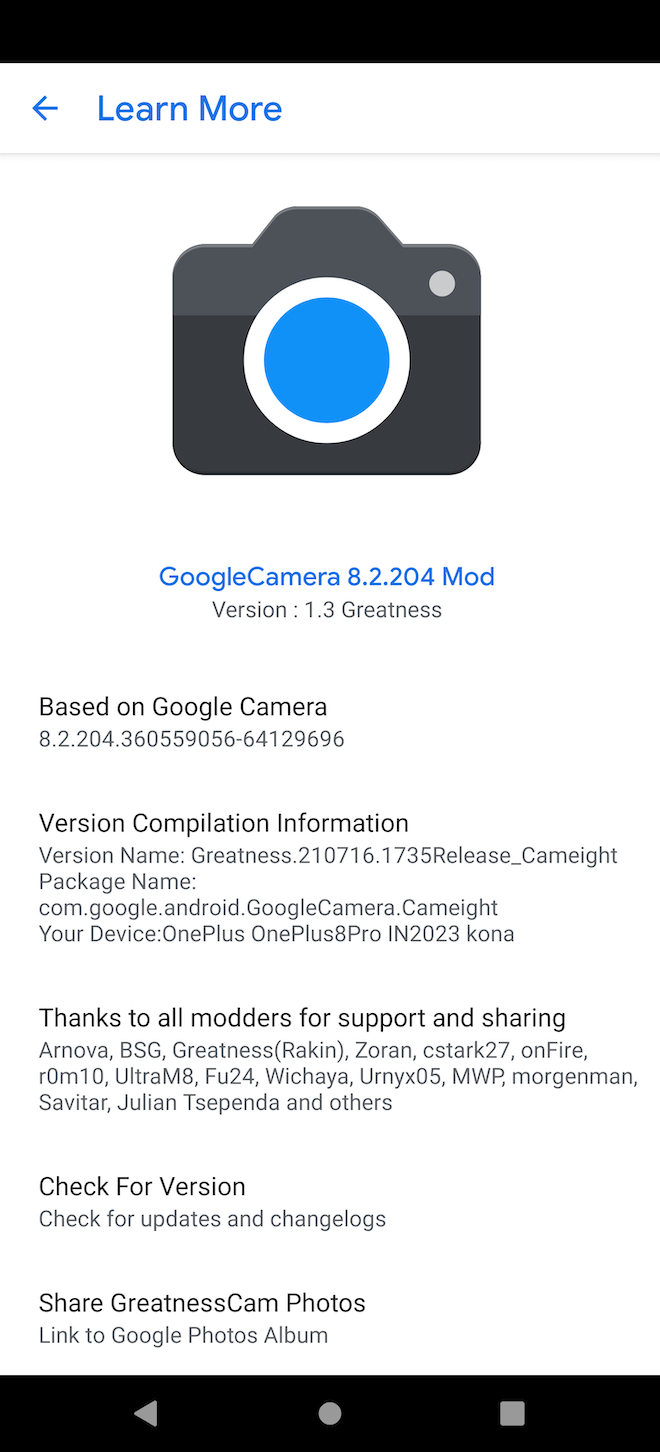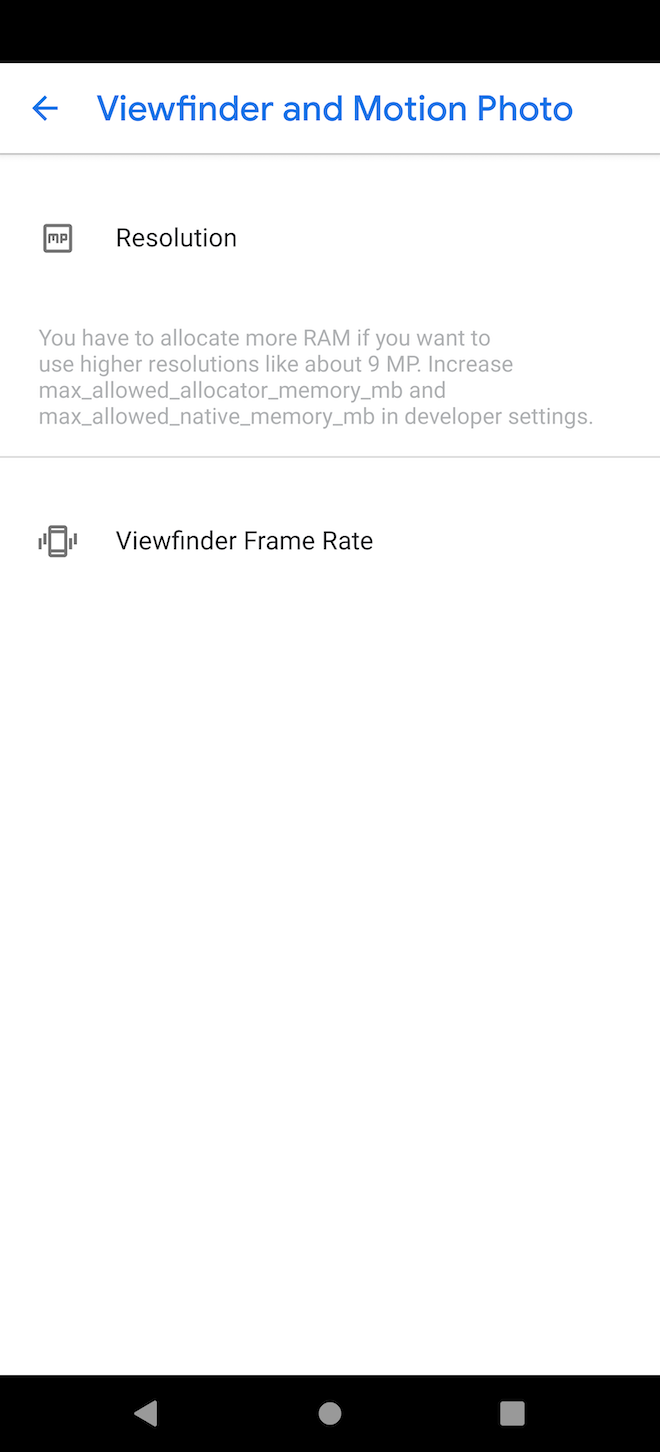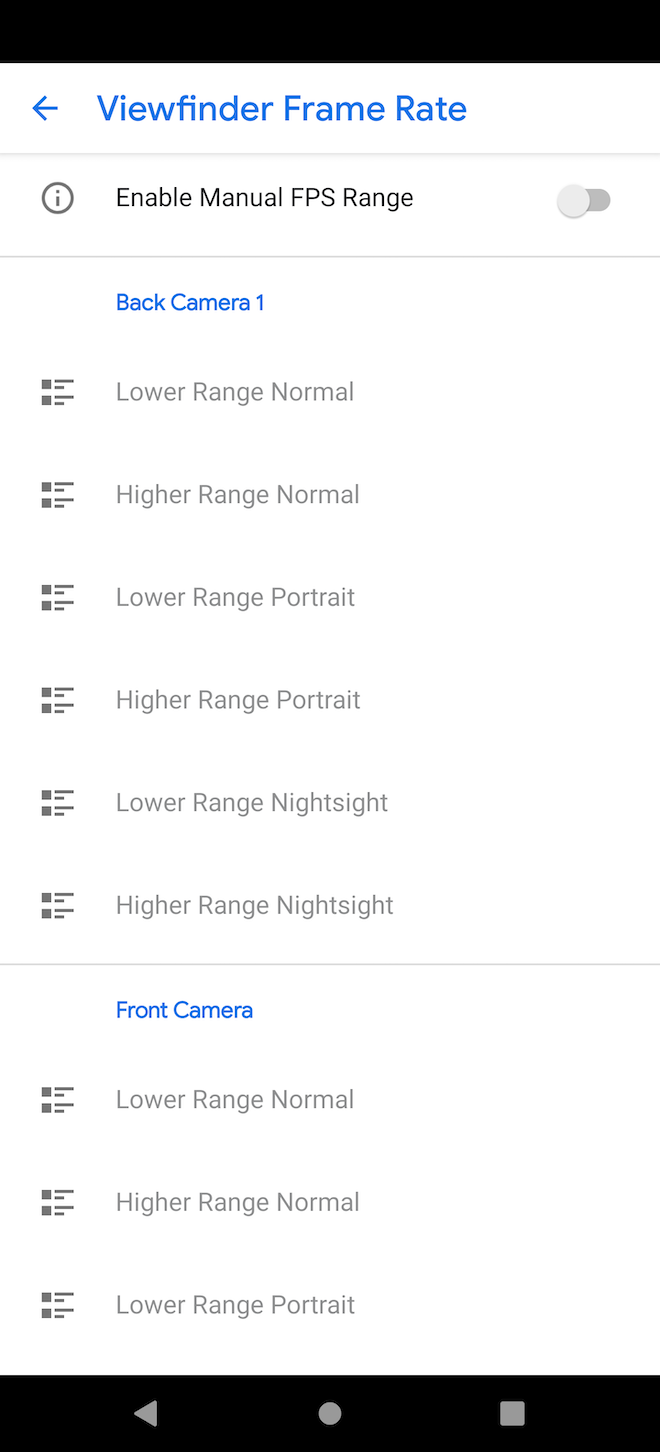 ---