GCam8.2.204_Greatness.220901
By Greatness.
Download:
Settings:
Changelog:
Gcam 8.2.204 Update
Version 220901
- Added SDK Options for stream config to try fixing slowmo for few devices
- Added manual stream config entries
- Added Nord Front UW, Macro NMs. NMs and AWBs can be set separate for secondary front camera
- Added nothing phone 1 AWBs
- Very subtly edited the lib
- Enabled aux by default for few devices
And again a reminder for which package name you should install:
1. Only OnePlus 8/T/Pro: org.codeaurora.snapcam
2. Samsung: com.samsung.android.biometrics.service
3. All other phones (including OnePlus): com.google.android.GoogleCamera.Cameight
This update is available to check from the in-app updater!
Links:
Screenshots: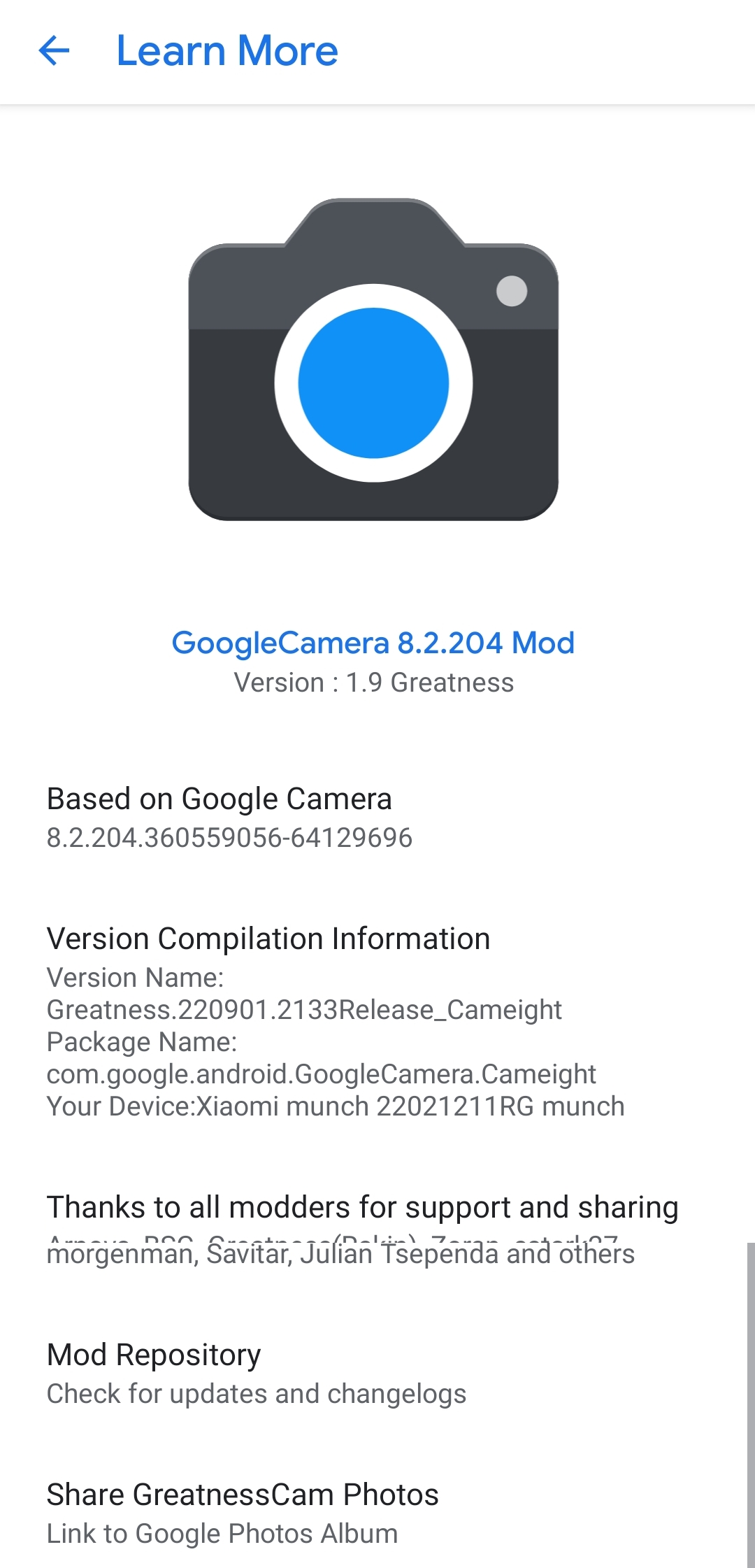 ---