GCam8.2.204_Greatness.220428
By Greatness.
Download:
Settings:
Changelog:
Gcam 8.2.204 Update
Version 220428
- Added 30+ New AWB Profiles
- Added 20+ New NM Profiles
- Added option to use Manual AWB input. You have three slots named Manual1, Manual2 and Manual3 in the list of AWBs. You can assign custom Red-Green(RG) and Blue-Green(BG) values to each of them. Detailed instructions are given in the settings page. You can collect RG and BG values from Rivov's extracted AWB file.
An again a reminder for which package name you should install:
1. Only OnePlus 8/T/Pro: org.codeaurora.snapcam
2. Samsung: com.samsung.android.biometrics.service
3. All other phones (Including OnePlus) : com.google.android.GoogleCamera.Cameight
This update is available to check from the in-app updater!
Links: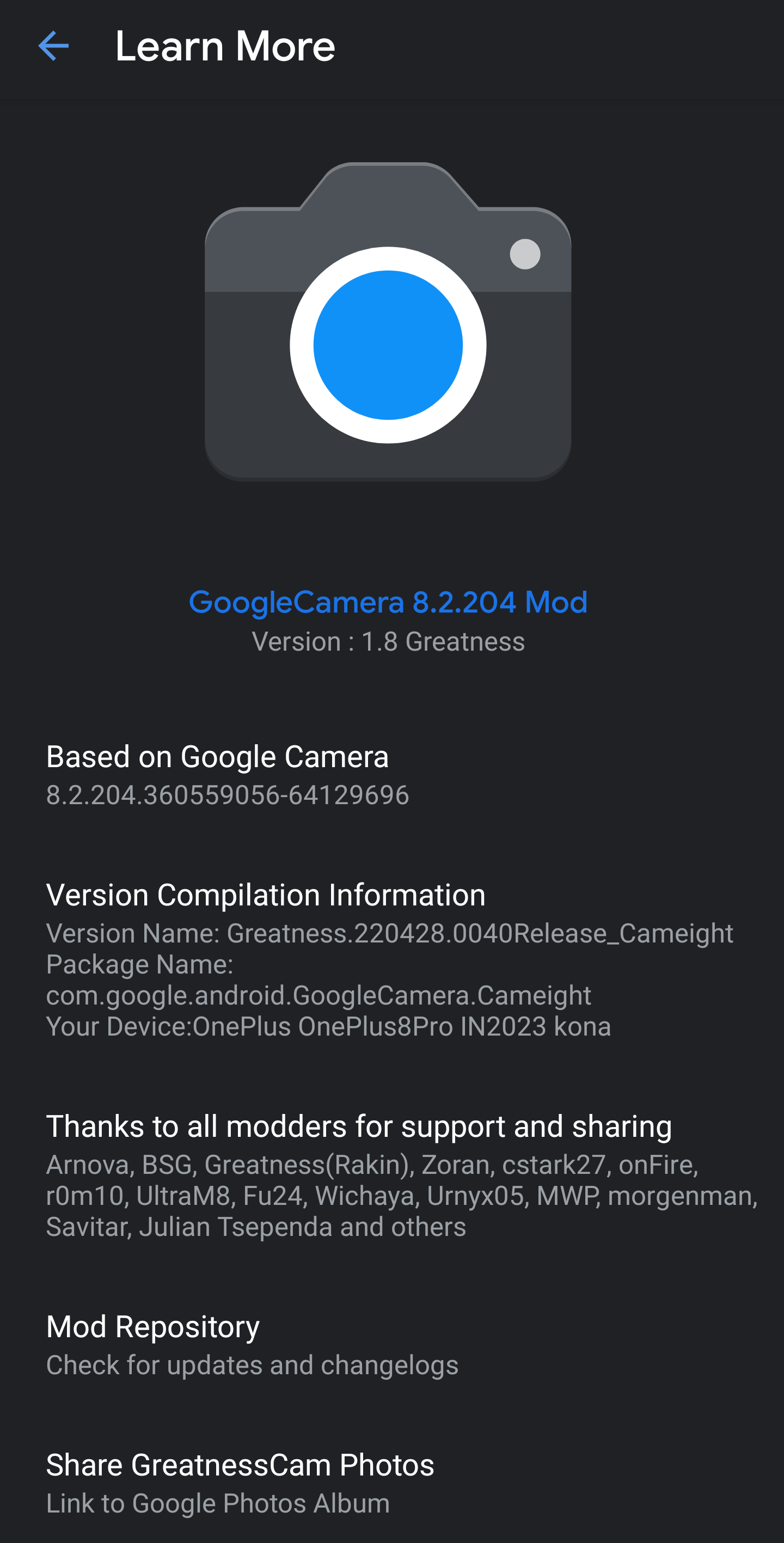 ---