Gcam-8.1.101.build-V6.2.211013
By Arnova8G2.
Download:
Settings:
Changelog:
[ Shared by Arnova8G2 on his TB thread. ]
Gcam 8.1.101 Version Stable 6.1:
+ Fix from previous version
+ Add in dev (set_manufacturer) *for devices using Google Photo module
+ Add of some function from GcamModuleJNI
* no big change for this version for already created config compared to previous one
No optimization is done, config is by default like an original version of GoogleCamera, GCA files will soon be shared.
Hashes:
Gcam-8.1.101.build-V6.2.211013.2305_Snap.apk
APK certificate fingerprints:
SHA-1: e0be67031a86c4178239256f80d631d94451e263
APK file hashes:
MD5: e8c61ab04a6f71f34f5ba2d4b46af30a
SHA-1: 26b4ec9dd1386d2b35d2529012f7726b8eb20231
Gcam-8.1.101.build-V6.2.211013.2159_ruler.apk
APK certificate fingerprints:
SHA-1: e0be67031a86c4178239256f80d631d94451e263
APK file hashes:
MD5: 444ef41fc3ff943c80ae8181b0d28852
SHA-1: b87001ed625fb1cc937a6686fb76e8feb5d1339c
Support and links:
Screenshots: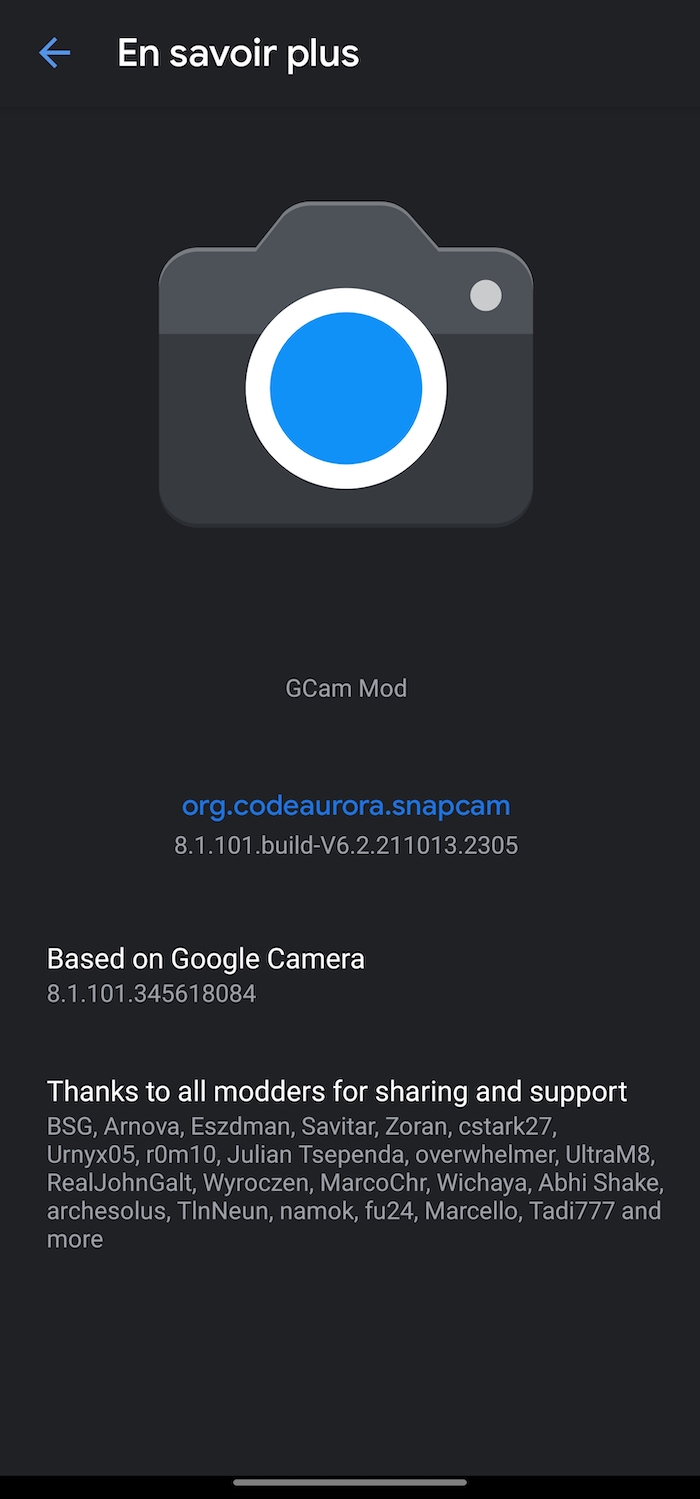 ---