Gcam-8.4.300.build-V7BetaTest.220717.1626
By Arnova8G2 (Beta).
Download:
Settings:
Changelog:
[ Shared by Arnova8G2 over at TiB. Source. ]
What's new for this version:
- Bug fixes from previous version
- Add AUX for any other device without logical (* bug: double click to change camera)
- Optimizes awb and noise, changes work in real time for all AUX without restart
- Add new OperationMode from AsusCamera 9.2.1.1_220613
- Pixel binning works in dev for asus ( search "binned" )
- And more
Version is not finished yet unstable.
----
org.codeaurora.snapcam (Build 220717.1626)
APK certificate fingerprints:
SHA-1: e0be67031a86c4178239256f80d631d94451e263
APK file hashes:
MD5: 78af554c86eb54f83e17b16a38f28bdc
SHA-1: 1438349a4895878f9fa07d6039963294fc1b6bf8
Support and links:
Screenshot: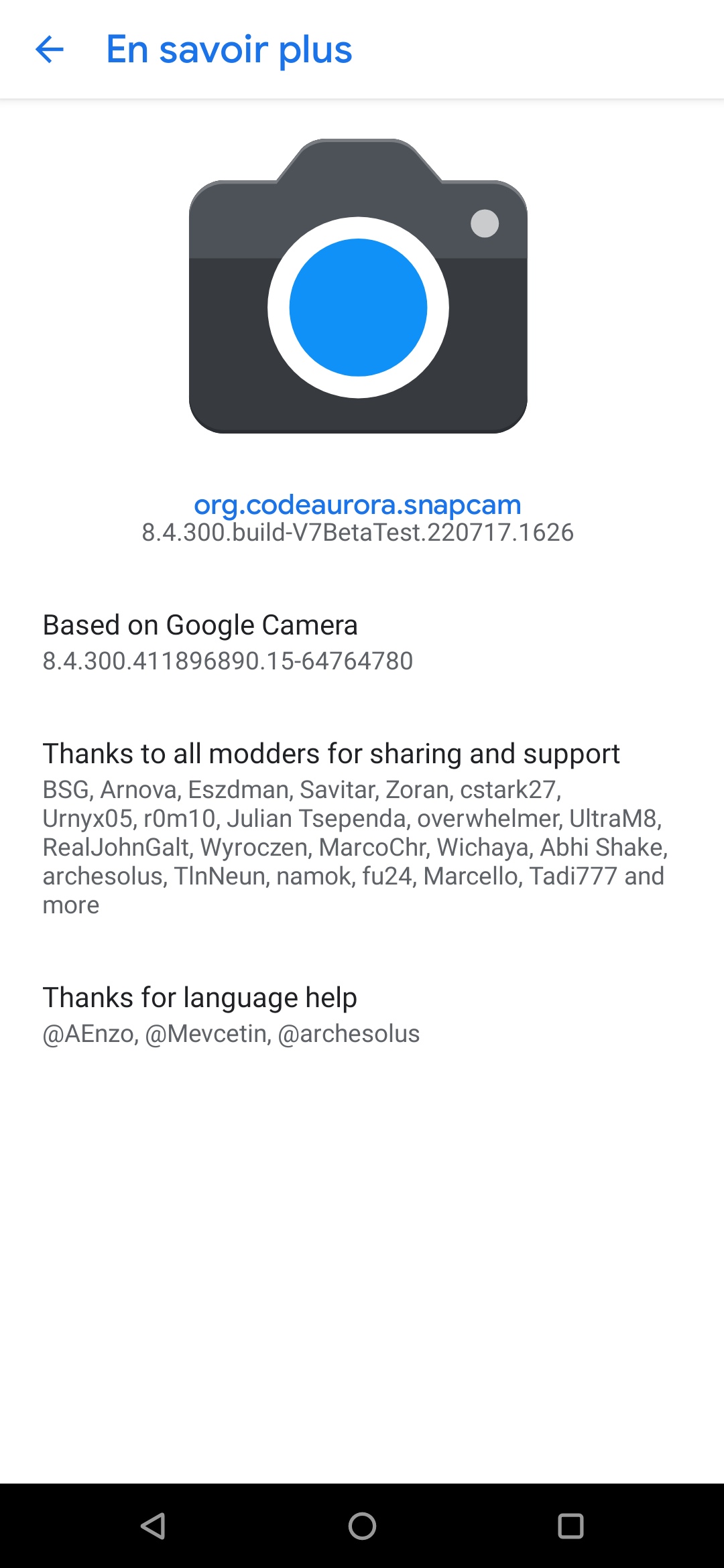 ---