GCam_8.2.204_P-Z-D_v5
By P-Z-D.
Download:
Settings:
Changelog:
This version might contain work from Arnova8G2 and BSG.
Configs are saved in the /ConfigsSettings8.2/ directory. Some configs come with the app, go to Settings > Config > "Restore Configs" if they're not available after installing.
Changes:
All listed on v4, plus:
Updated PZD-5 mod with built-in config. Only for OnePlus 11.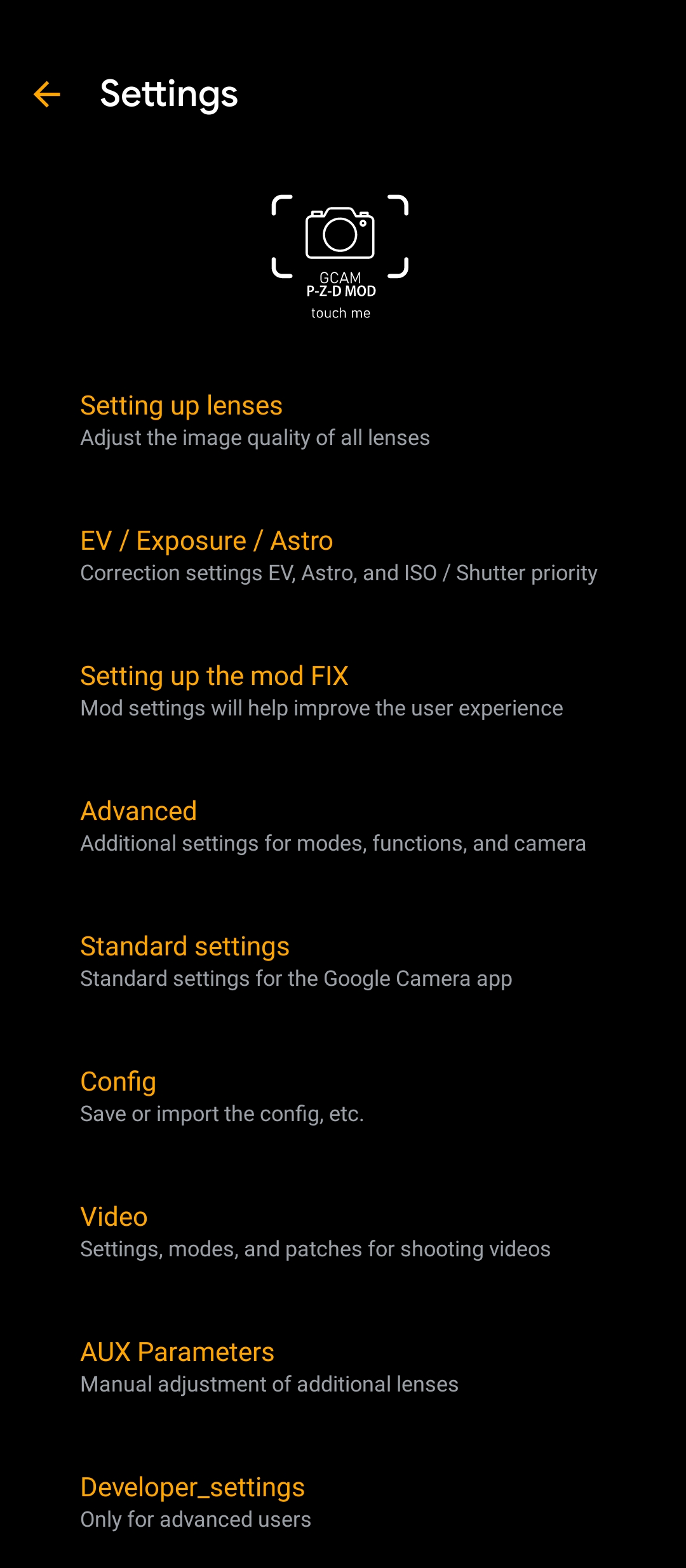 ---