GCam8.2_Pit-Zo-Def_mod_v1.apk
By P-Z-D.
Download:
Settings:
Changelog:
[ Source. ]
This version might contain work from Arnova8G2 and BSG.
GCam 8.2 with lots of settings, for more advanced users.
Configs are saved in the /ConfigsSettings8.2/ directory. Some configs come with the app, go to Settings > Config > "Restore Configs" if they're not available after installing.
Built based on April007.
AUX support with separate configuration by modules.
Huge libpatcher, including fix saber artifacts.
Configurable additional mode for one selected module.
Config support / (resetting settings creates "wired" Configs).
Split Patcher, Color Fix, AWB, Noise Model, Black Level, Saber, Binning, and more.
Choice of model, viewfinder format, RAW format, fixed resolution, video session.
24 noise models, 49 AWB models.
And much more.
Doesn't work at the moment:
AUX Tele 2x and 3.7x on Mi Note 10.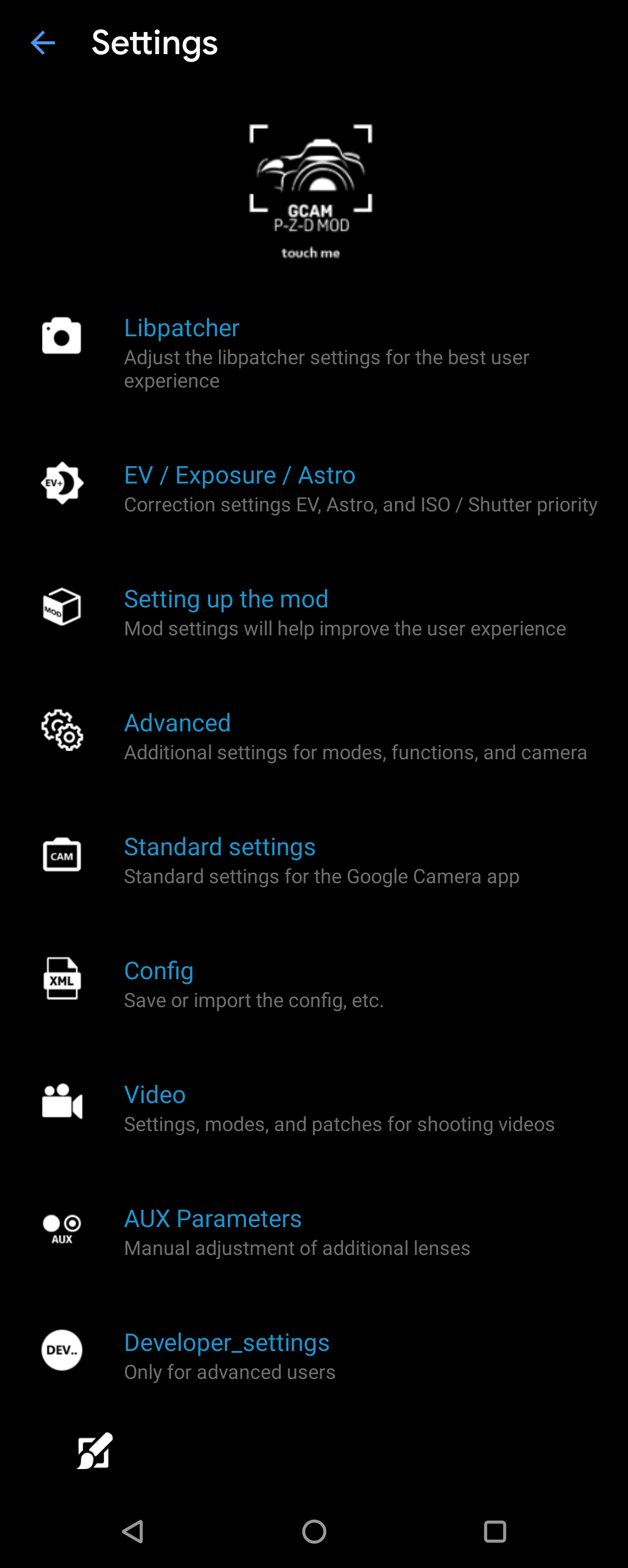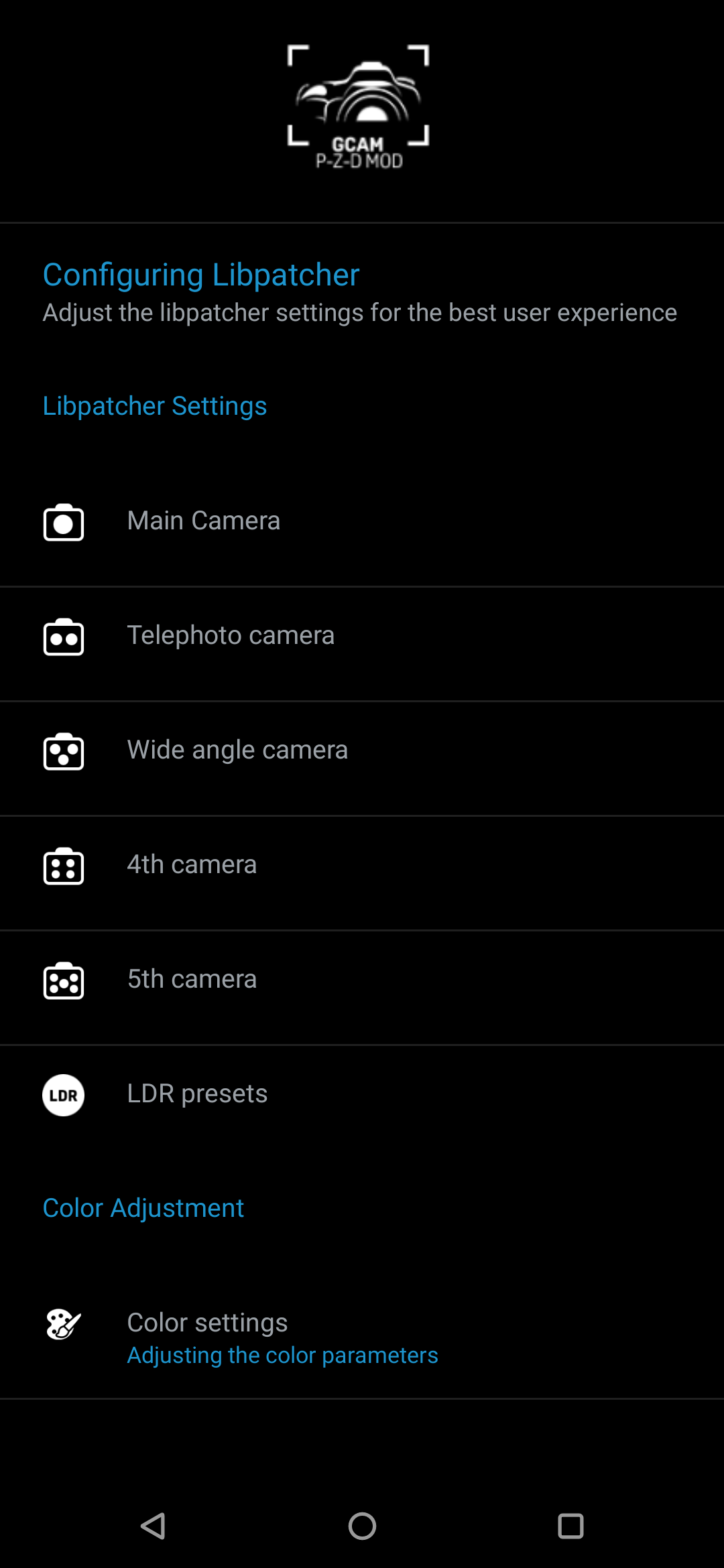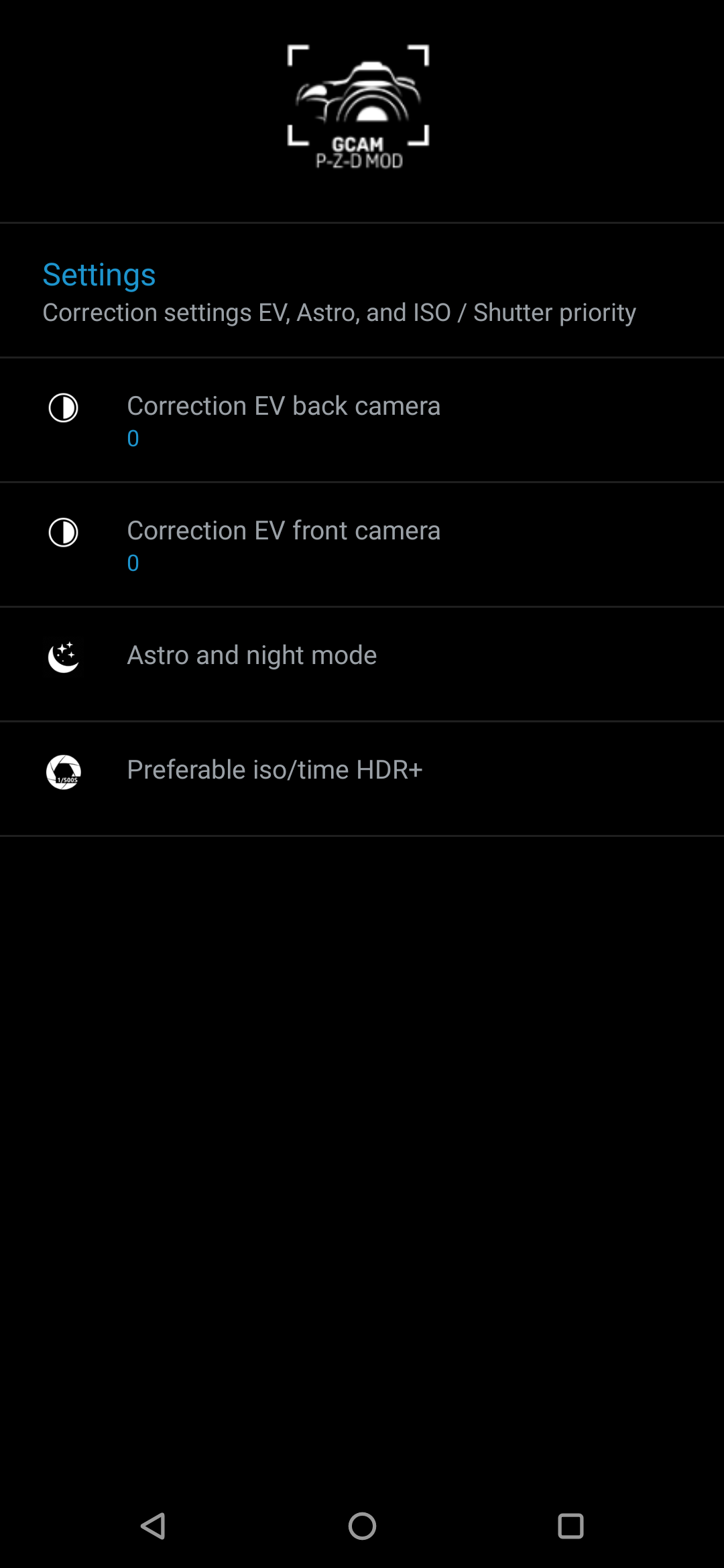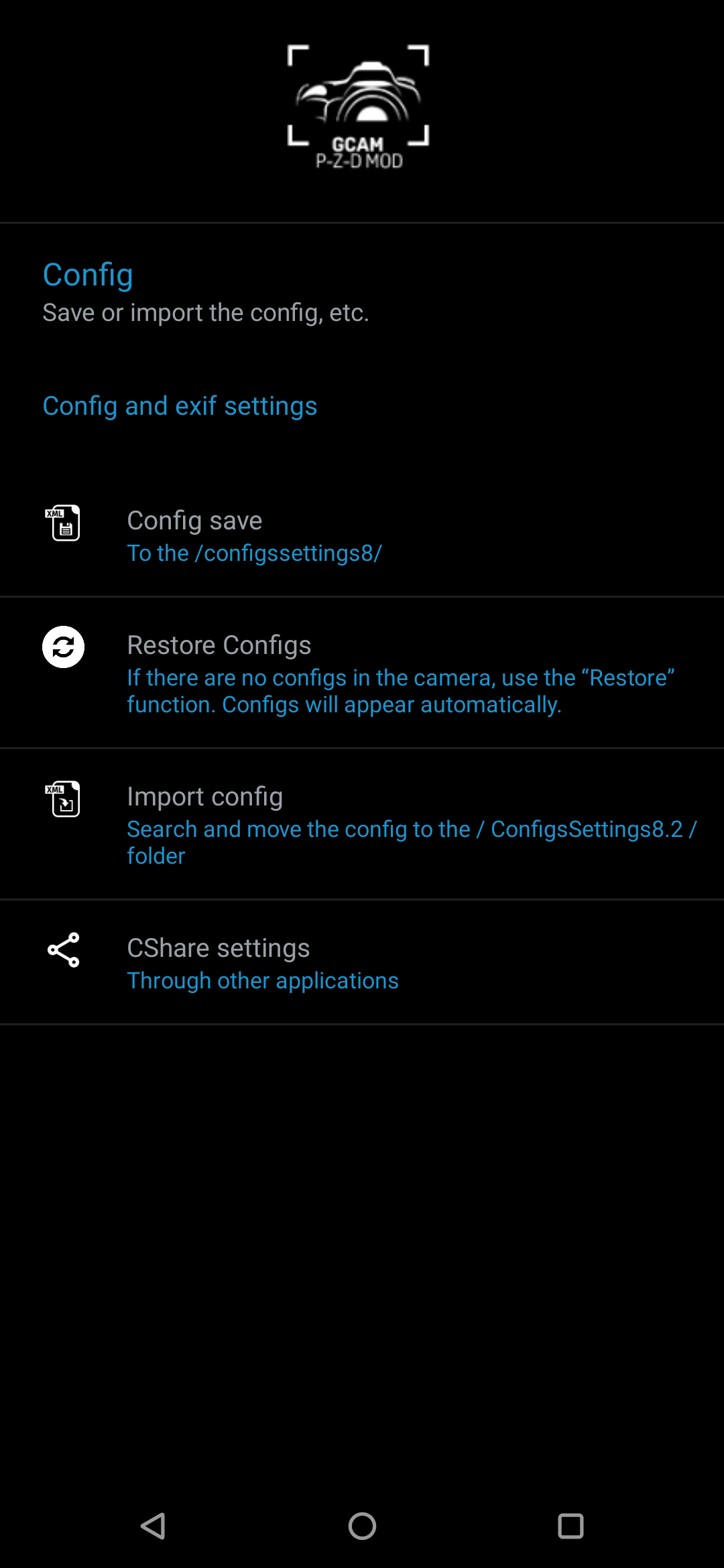 ---