Gcam_8.7.250_beta2
By MWP.
Download:
Changelog:
[ For Pixel Only. Source. ]
Google Camera 8.7.250 beta2 by MWP
==============================

- Fixed for Pixel 2 / 2 XL, include fixes for asto & timelapse astro.
- Lib Patcher : Add Sharp Gain, Saturation light, Noise reduction, HDR intensity, and more.
- Add Max Exposure time limit for long and fast shutterspeed.
- Add Focus lock time (used if focus tracking disabled).
- Add Black & White mode (you can re-adjust it on Libpatcher such as contrast, sharpness, and dehazes).
- Add video bitrate options.
Experimental features:
- Add Toggle to enable / disable sabre & shasta.
Note:
- This version will automatically generated configuration per-devices, so if you're using custom build prop, it will affect to the compatibility.
Known bugs:
- Unstable for Pixel 3 & Pixel 3a.
- Video mode: On Pixel 6 and newer, viewfinder will freeze the first time.
The solution is: choose another fps option until the viewfinder is normal.
- Gboard: Download 3rd party keyboard app if you can't input text in developer settings.
Links:
Dana: 08996995008
BCA: 390108996995008
Mandiri: 89508008996995008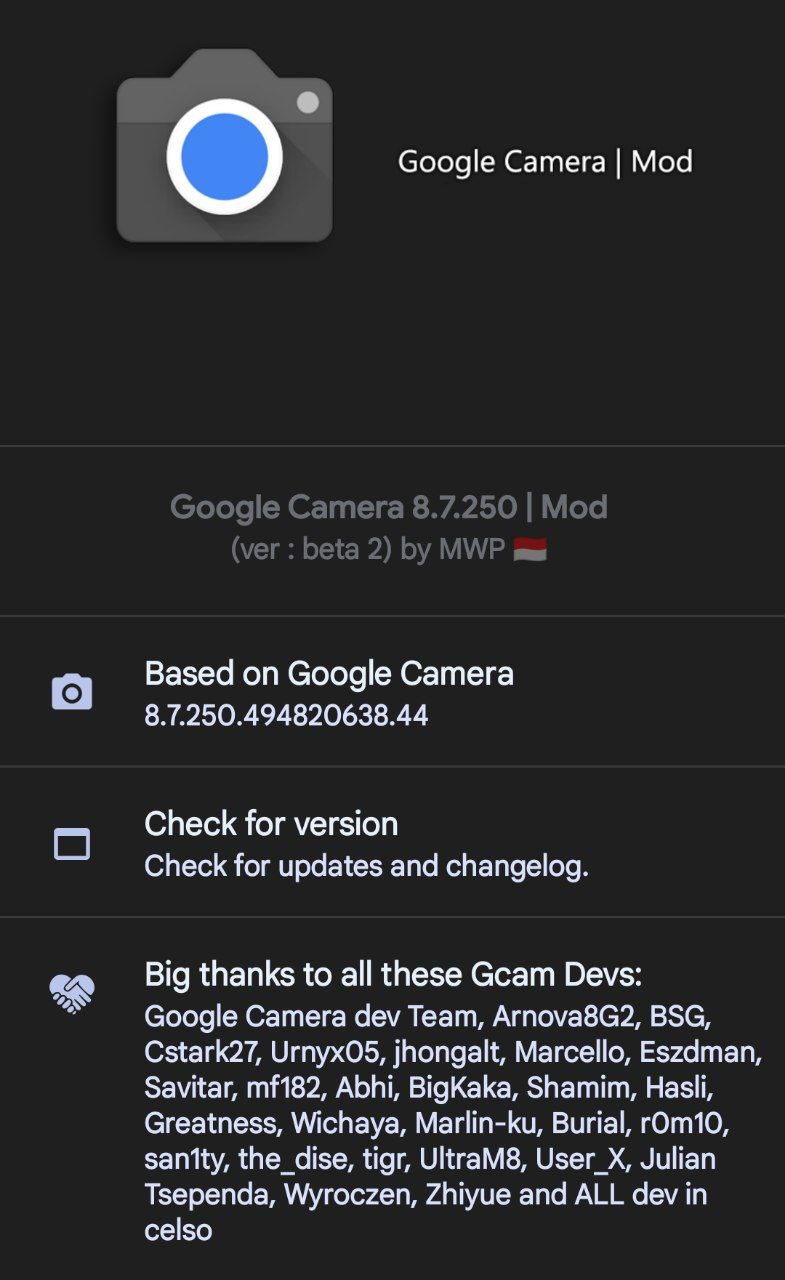 ---